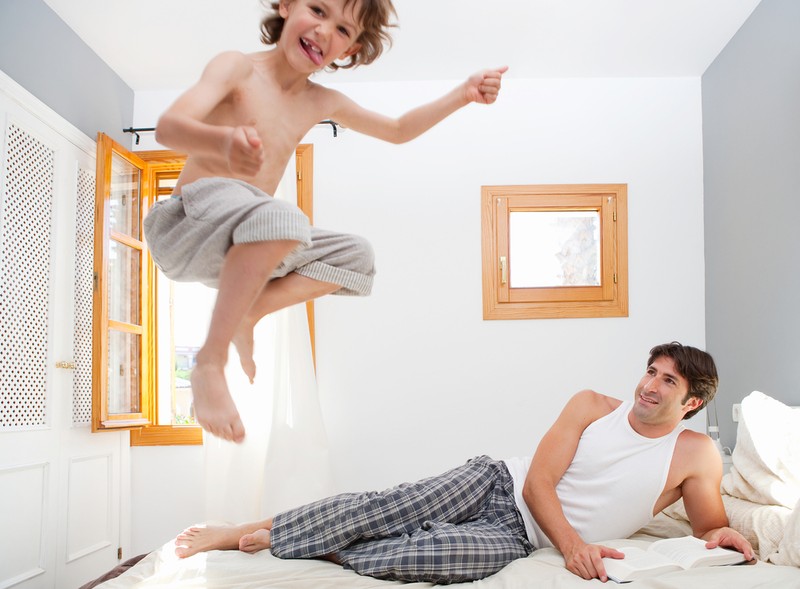 Before you get rid of that trusty old mattress, get creative and make its last days the most fun ever.
Why the Mattress is a Perfect Tool for Fun
So that's it: you can't take the springs digging into your back anymore. Time, then, to go mattress shopping. But before clearing the old one out, take a couple of moments to consider whether you could turn it into the perfect throwaway activity apparatus.

It's big, padded – perfect for the kind of knockabout games that might otherwise end with bruised knees – and since your kids loved jumping on it when it was on your bed, why not let them do so at the bottom of the garden? If nothing else, it'll save an assault on your brand new one.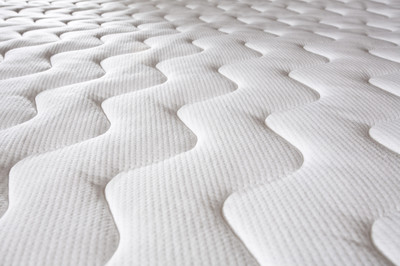 Before Letting Them Loose
If you are going to turn the mattress over to the children, make sure you take it to the cleaner's first. No matter how clean you kept it over the years, tiny dust mites may cause illness. Getting it professionally cleaned, even if it's going to live outside, will mean everyone can roll around care-free.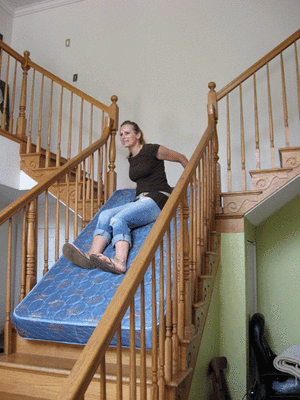 1. Make a Slide
The steeper the incline here, the better. That's why a cabin bunk or garden climbing frame would make a good support for a
large mattress
. Carefully position one half of the mattress over the supporting structure. If the mattress has built-in handles, tie these to the base for added security. Pad the space underneath the mattress with cardboard boxes and old cushions. The slide is now ready for your budding daredevils.
Top tip:
For smaller kids, use a sofa stripped of its cushions to lessen the drop. And large plastic bags will help decrease friction and let kids actually slide freely.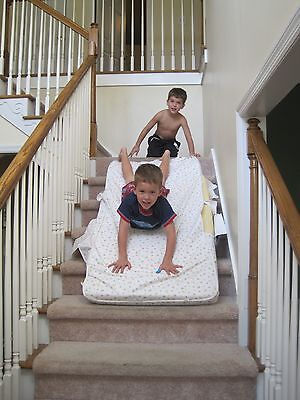 2. Go Sledging Indoors
Proud owner of a large
staircase
? Then there's no excuse not to grab that mattress, tie some helpful cords to the end – the better for riders to hold onto something – and aim it at the bottom of the stairs. If your staircase is a little narrower, it just means it'll be safer, as downhill surfers will find it harder to veer off course.
Top tip:
Make sure you scatter plenty of cushions at the landing zone. Helmets and knee pads are also great ideas but remember mattress sledging down an open-sided staircase is not recommended.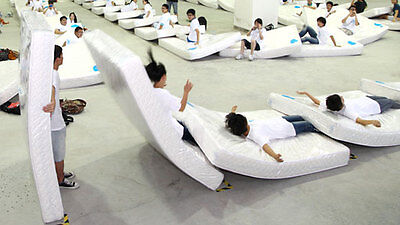 3. Attempt to Break a World Record
You could take inspiration from a group of Chinese domino lovers, who set a Guinness World Record for the largest ever human mattress domino rally in 2012. With volunteers each clinging on to an upright mattress, a chain reaction of controlled tumbling was set off in a Shanghai mall.

Top tip: You'll need to round up at least 1,001 friends to beat the Chinese record.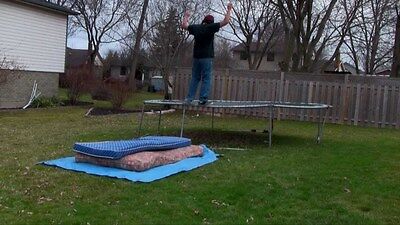 4. Use it for Trampoline Protection
A mattress itself probably won't have enough bounce to serve as an outdoor
trampoline
, but as padding for the real thing, it's ideal. The mattress offers a helpful cushion to those who haven't quite figured out how to jump straight up and down and can even benefit the excitable dog who can't resist seeing what all the fuss is about.
Top tip:
Cover the mattress in plastic sheeting so it doesn't become sodden on rainy days.
5. Mattress Jousting
Mattress jousting is a simple, yet very funny activity. This game requires two mattresses, plus plenty of floor cushions to minimise knocks. Each jouster holds their mattress in front of them, then runs straight at their opponent. The winner is the one still standing – or at least, the last to fall over.

Alternatively, if you have a long hallway you could try slide jousting with your mattresses - just be careful!

Top tip: Duellers can gain extra kudos by holding their mattresses out in front, much like actual lances. This is far less likely to cause damage outside.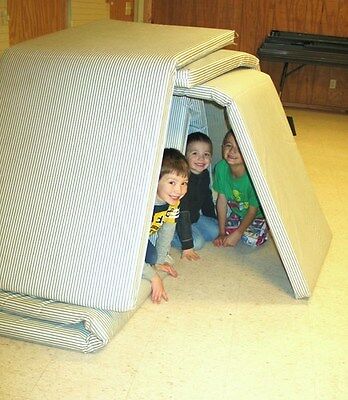 6. Build the Ultimate Den
The humble mattress has two uses here. One, as a thick, sound-insulating roof. And two, as a comfy floor covering. Use armchairs facing outwards as sturdy supports, or even a table, with mattresses acting as walls. Then, with a mattress in place on the floor, it's time to throw in cushions, torches and plenty of snacks.

Top tip: Building the den in a spare or less-used room means it doesn't have to be dismantled so quickly.