Updated Sept 10
Lastest software should now be 3.5.3 or 3.6.4.18. or 3.7.3 , any box working 3.5.3 will evently self update
I started this guide as an opinion on what I believed to be the best receivers, since Skys latest software update it has become more of a what not to buy, I hope it helps.
I am often asked which Sky receiver is best for me.
Here I have listed the receivers I have had dealings.
Amstrad DRX550 known as a flow box

I like these boxes, they are the latest box from Amstrad, the style is to not everyones liking but I like the box. Recommended
The above design is the new standard for all Sky receivers, should all be the same but I think the Pace has the edge on picture quality.
Pace DS440N know as a flow box There is also a DS445N which is the same as the DS440N (looks the same as the Amstrad and Thomson)
Very nice box, the picture has the edge for me slightly crisper. same design as the above model. Recommended
Thomson DSI4214C know as a flow box (looks the same as the Amstrad and Pace)
Another good box with the same design as the two above. Recommended
Pace DS430N

This is still one of the best on the market it is quick at channel change, a very nice looker, very reliable. Recommended
Pace BSKYB2600C1 (check software before buying)
looks the same as the above DS430N, these boxes have had a problem with the new sky software, make sure when buying they have software 3.4.4b or 3.5.3 or 3.6.4.18 If they don't have the new software they will be missing channels and freeze, don't buy them.
Sony VTX-S750 / 760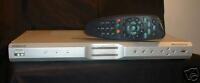 Still one of the nicest boxes you can buy, stylish, the picture isn't as good as the new boxes and slower that newer models, probably now a dated box.
Pace BSKYB1000 also known as javelin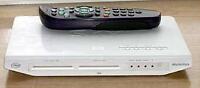 This is much the same as the DS430N very quick and reliable, the big difference is this is 12 volt, ideal for campers, I have even sold one for a Limousine. Rare box and still commands a good price. Excellent tuner, no software problems. Recommended
Panasonic TU-DSB30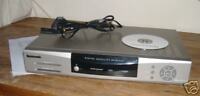 I have always been happy to sell Panasonic TU-DSB30, a good box.
Panasonic TU-DSB31, TU-DSB35 and TU-DSB40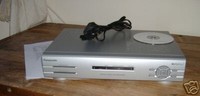 Good boxes still one of the best looking boxes made.
Panasonic TU-DSB50.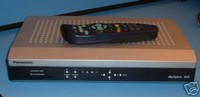 A newer box from Panasonic very reliable, in my Opinion a little to much black and plastic, but doesn't have any issues and very reliable. Recommended
Grundig GDS3000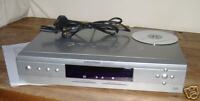 A good receiver but can be a troublesome box. they tend to be missing channels, make sure the one you buy receivers channels such as Sky 2 and 3
Pace BSKYB2500 in black or silver
This is a good receiver if a little dated now, the picture is still very good, still a good box.
Pace BSKB 2400
This box replaced the BSKYB2200, and I can't really see what they did to improve the 2200, it's an okay box, but I would opt for the BSKYB2500 which followed this box.
Pace BSYB2200
First Sky digital receiver from Pace, it is old and now very slow, but has been a good box in its day.
Amstrad DRX100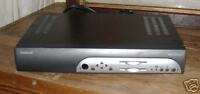 First Sky Digital receiver from Amstrad, very old! I won't bother.
Amstrad DRX200.
Second Sky box from Amstrad, very much like the DRX100 but a little smaller, not as reliable as the DRX100 a poor box.
Amstrad DRX300
I have always thought that this box is under rated, It looks great and works very well, has suffered from power supply faults but still much better than the DRX200.
Amstrad DRX400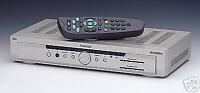 I like this box, it a nice looker and works very well, does suffer from power supply problems.
Amstrad DRX500
Produced after the DRX400 but before the DRX550, nice small box, fast box but looks cheap,
Thomson DSI4212C
A good reliable box, , my only Criticism is its very plastic.
Thomson DSI4210
Same as above, but with more plastic.
Thomson DSI4101
I think this is the best box that Thomson have produced, it's built very well quick and a good looker, they do suffer from power supply faults, but get one working and it will give you long service.
Grundig GDS200
One of the first receiver, very good box for it's age, they suffer from power supply faults, but are easy to repair, also they except the latest software and have very good tuners for Europe.
Grundig GDS300
Much the same as above but a step back words, not as good a tuner but still a fair box for it's age
Grundig GDS210
Same as the GDS200 but in silver
Grundig GDS310
Again the same as the GDS300 but in silver
I think that covers all the boxes, I have not had much experience in Sky Plus but I will review once I know a little about them.
Summaries
Sky Receivers
Amstrad
DRX100 Good but very old, will be slow and probably unreliable
DRX200 As above, but wasn't built as well
DRX300 Small than the 100 and 200, but not always the most reliable box
DRX400 A good box, nice looker, they can be a bit troublesome, stuck in standby is one fault and they can also have power supply problems.
DRX 500, A fast box, small box looks a bit cheap.
DRX550, A new box from Amstrad, looks great is very quick, have had no problems with these box, recommended
Pace
BSKYB2200 A nice box, reliable but old, probably over 10 years old.
BSKYB2400 Similar to above, but not as reliable, suffered with power supply problems.
BSKYB2500 A good box, there are a lot of these about, now getting old, problems with stuck in stand by and power
BSKYB2600C1, A very nice box, make sure it has the lastest software installed before you buy.
DS430N, looks the same as above, but is very good, loves the new software and is very reliable
DS440 New shaped flow box, cracking picture quality, a very nice box.
Grundig
GDS200, was probably the best box that was used by Sky, but is now over 10 years old and suffers from power supply faults
GDS210, as above but silver
GDS300, new than the GDS200 but not as good and still very old
GDS310 as above but silver
GDS3000 A nice box works can suffer from same power supply problems, but don't let that put you of, as they are repairable.
Sony
VTX-S750U The first box from Sony, very nice looker, works okay, there are better.
VTX-S760U The second box from Sony, pretty much the same as the 750, a better option than the 750 only because its newer, but picture not as good as newer models.
Panasonic
TU-DSB20 The first box from Panasonic, a nice box good and reliable but over 10 years old.
TU-DSB30 Probably Panasonic most popular box
TU-DSB31/35/40 The nicest looking box that Panasonic have produced.
TU-DSB50 The newest from Panasonic, a good reliable box that works fine with the software, I like this box, if I was to have one moan it would be the amount of plastic, it feels cheap.
Thomson
DSI4212C I like these boxes, very reliable work fine with the EPG software, only moan would be the amount of plastic
DSI4201 A nice box, works very well but can be a problem with the power supply
Thomson DSI4210 Another good box very reliable but again a lot of plastic
Thomson DSI4214C same as the Amstrad DRX550 and pace DS440, Very nice box.
Always make sure the box you are buying has the latest software and ask If it is receiving all the channels, Sky 2 and Sky 3 are best to ask about.
Please remember the guide is my opinion and the software problems can be corrected, so always check before being put off from buying.
Sky Plus boxes
There are 3 versions of Sky+ known as PVR1, PVR2 and PVR3, PVR means Personal Video recorder, the numbers represent the first models etc.
Original PVR1 was a Pace BSKYB3000, old box, bigger than the newer boxes, had lots of bugs that were not sorted out until the PVR2 models
There are two PVR2 models, Amstrad DRX180 and the Pace BSKYB3100, the amstrad is a bigger box then the Pace, pace was the more reliable. Both fitted with 40gb userable hard drive
The lastest models PVR's have 80gbs userable Hard drive space, models include Amstrad DRX280, Pace TDS470N and Thomson DSI8210, there are a couple of version with 160gb hard drive but don't remember the model numbers.
All boxes are as good or as bad as the next, there are still a few bugs on recording but as a rule very good and worth having.
Thank you for ready our reviews. Rob ID robandjayne