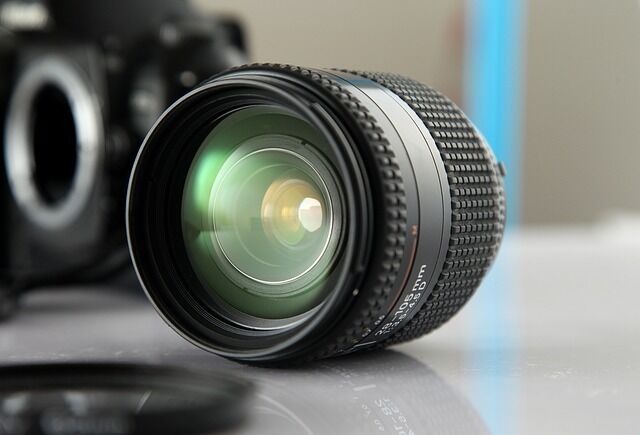 Add a caption
Photography occupies an increasingly important role in our lives
Click to edit caption
Everyone is a photographer now. One in five people owns a smartphone, a small device packing a high-definition, easy-to-use
camera
, and many more own DSLRs, compacts, androids and
iPads
.
The professional photographer must keep on his or her toes and up to date with the newest techniques and trends in the digital world, and bear in mind stills are just one slice of the photographic pie. The amateur photographer should watch out for new apps and items to give their pictures a professional and classy sheen. Here eBay offers tips on what's new and hot in photography.
Before you buy
Mobile devices will remain crucial instruments to take, edit and display photographs, but more companies will make items specifically for them. A creative photographer needs to learn to use GoPro and 4K cameras, and even how to operate drones.

The industry is changing and traditional outlets for photographers, such as newspapers, will not pay big money for freelancers. The flip side of this is that the aspiring photographer has more chance of getting work printed.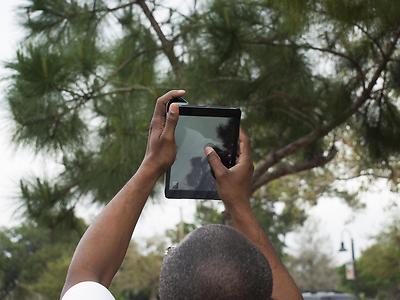 Add a caption
Tablets allow you to take high res pictures on the go
Click to edit caption
Smartphone/tablet lenses
The explosion of devices where a 12-megapixel camera is standard means anyone can capture a moment. But the problems of grain in low light and poor zoom capabilities will remain, at least for now. However Sony, in particular, is attempting to bridge the capability gap between smartphone camera and stand-alone camera by building smart "lens cameras" that fit on to its latest phones, such as the Experia.

There are two options, the QX100 with a 20-megapixel, 3.6x optical zoom Carl Zeiss lens, and the QX10 with an 18.9-megapixel sensor that makes the whole package barely any bigger than a conventional point and shoot. Both give far better long range and low light options, and are small enough to fit into a pocket. Expect to pay around £130 for these lenses.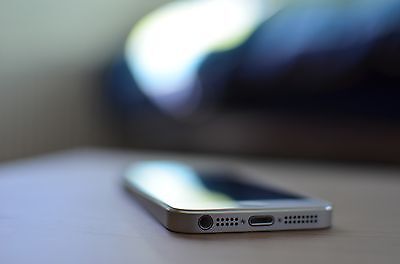 Add a caption
Mobile optimised sites are now necessary
Click to edit caption
Mobile-optimised websites
The professional photographer does not just need a high-quality website to show off his or her work, it will need to be fully optimised for the
mobile phone
.
Customers will no longer tolerate a cluttered site when considering which photographer to take on for their next event – they'll expect a clean, smooth experience where they can see each picture clearly.
The options include building a responsive site, which changes the dimensions of your desktop site when it is viewed on a smartphone, a distinct mobile site built specifically for viewing on a smartphone, and/or a native app.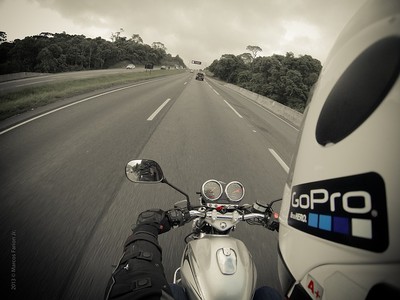 Add a caption
GoPro is the new face of portable photography
Click to edit caption
Portable photography
Small and lightweight high-definition cameras and now available, making on-the-move action photography a reality. These may be used underwater or in space, by world-class athletes and headliners at rock festivals, hitched up to children or even animals. The scope for using the
GoPro
is extending daily – 6,000 videos a day on YouTube are tagged "GoPro". With just three buttons and the size of a matchbox, the little camera punches well above its weight and includes still, video and time lapse options. A 5-megapixel GoPro Hero 3 costs around £170, while the Hero3 Black edition featuring a wi-fi remote and 12-megapixel camera costs up to £270.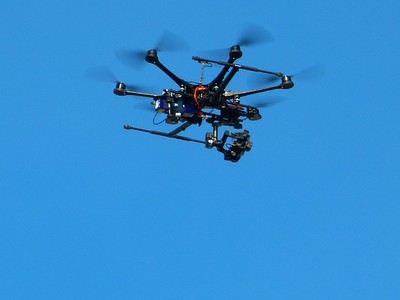 Add a caption
Aerial shots are achieved using drone photography
Click to edit caption
Drone photography
Another flourishing hobby is drone photography; the technique of fitting a miniature camera to a radio-controlled helicopter or quadcopter and getting aerial landscape shots, or even pictures of restricted areas that cannot be accessed easily by foot or vehicle.

A decent drone can be picked up for less than £100, and gives a completely new dimension to home videos and celebrations, such as weddings, although the added weight of the camera can reduce flight time to just a few minutes.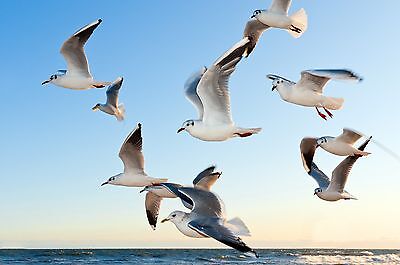 Add a caption
4K will soon become commonplace
Click to edit caption
4K Ultra High Definition
Expect 4K Ultra High Definition to become commonplace in the next few years. Cinemas are already showing films in this format, which boasts four times the resolution of standard high definition, of 8-million pixels.

Several World Cup 2014 football games were broadcast in 4K and fans lucky enough to watch one would have been able to make out individual faces in the stadium crowds. Mini-cameras, such as the GoPro, already have UHD capabilities and, in April 2014, Netflix became the first media giant to broadcast in 4K.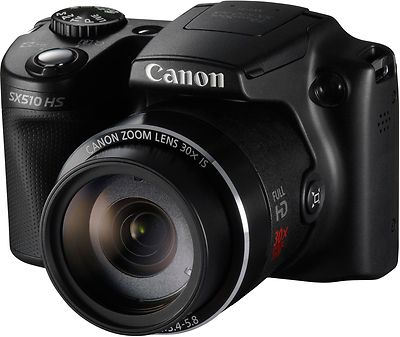 Add a caption
Bridge cameras offer high quality without the baggage
Click to edit caption
Bridge cameras
Bridge cameras – a hybrid between
DSLR
cameras (digital single lens reflex) and point-and-shoot – are continuing to fill a niche for the photographer who wants high quality and adaptability without carrying a clunky camera.
The capabilities of these cameras are rapidly expanding. The Panasonic Lumix 4Z1000 is the first bridge to feature 4K video, a 16x zoom and a 20Mp resolution, meaning that it sits comfortably as a professional back-up.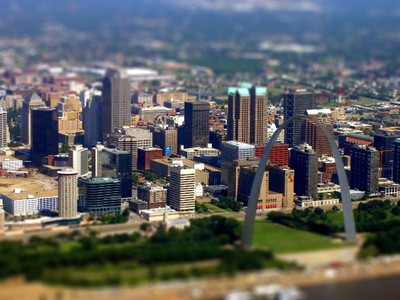 Add a caption
Popular effects include miniaturising lanscape
Click to edit caption
Photography effects
Effects such as HDR, long-exposure landscapes and tilt-shift - the effect of "miniaturising" landscape, aerial or crowd shots by combining differing depths of fields across a picture – remain popular and can be created simply using post-production methods on desktop or mobile.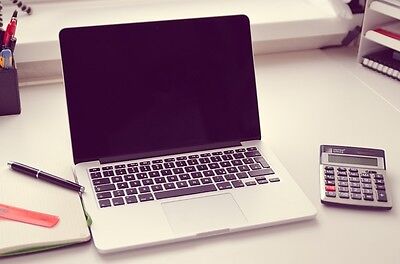 Add a caption
A plethora of photo editing packages is available
Click to edit caption
New editing packages for photographers
For the professional photographer, Photoshop, Paint Shop Pro and Topaz remain among the industry-standard big hitters, but free or inexpensive packages such as Gimp (soon to celebrate its 20th birthday), PhoXo, Pixelmator (Mac) and Paint.Net provide plenty of options for keen amateurs. Instagram and Snapchat have taken the selfie to the next level, while the galaxy of photographic apps includes brilliant options such as Popkick (for creating Andy Warhol-style pictures), Piclab HD (inspiring pictures and proverbs/aphorisms), Snappycam Pro, and many more.

Many photo editing packages now integrate a variety of functions – FxCamera, for example, allows you to record a voice caption for your picture as you take it.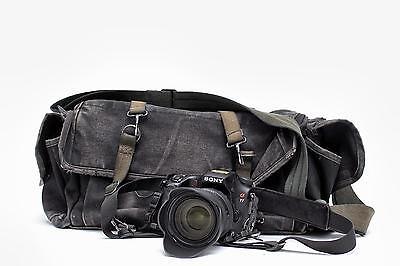 Add a caption
Amateur photographers have more opportunities than ever
Click to edit caption
An industry change
There has never been more scope for the up-and-coming photographer to get his or her work noticed. Newspapers and websites are always looking for pictures from the community. Many do not even employ full-time picture staff, so learning the techniques, getting a wi-fi enabled phone or camera with relevant apps, or even just knowing the email address or twitter handle of the local news editor, could soon be normal practice for many aspiring photographers.

It is therefore essential that professionals stand out from the crowd – weddings, community events, and portfolios need to be creatively shot. Photograph-led social media sites, such as Pinterest, can provide inspiration.

Panoramic shots
Although many apps allow the user to construct a manual panoramic picture, some experts believe cameras specifically designed to capture in all directions will be the next big thing. New devices such as the V.360, Centr and Panono can capture across horizontal planes or a full-spherical field, using multiple lenses.