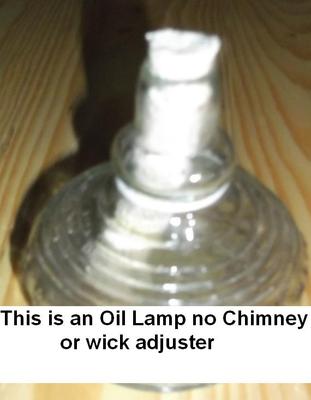 How to stop it;-
One of the many reasons a Lamp or Heater smells is the belief that you can light and leave, sorry no.
Most of the smell is produced when lighting, it's best to light a Paraffin appliance outside.
Paraffin burners need to attain their working temperature ( approx 15-30 mins, varies with appliance)
Remember you are using old Technology, many of the old Houses had Lamp rooms or Sculleries for this purpose, when lit they all produce heat and will change the ambient temperature of the room, the flame needs to be checked on a regular basis until working temperature is reached
Wick too high and smoke is produced, Wick too low results in flicker/smell and wasted fuel
The flame in Lamps should be a clear white or pale Yellow without orange in its crown.
Heaters should burn with a Blue flame without a Crown or in the case of Radiants with an even Red glow without flame showing
The presence of contaminants such as Citronella or perfumed additives will cause a dirty burn and so will old fuel if the Lamp/ Heater has been in Storage
Another reason is the type of Lamp, ( see pictures)

The modern Table lamp or candle lamp, is the equivalent of the very old oil lamp, basically a bit of String in a Container, the wick cannot be adjusted and it is a matter of trial & error, Start with the wick in the lowest possible position.


Hurricane, Railway, Marine and Pressure Lamps are for use outdoors or in large spaces, burn Standard Paraffin but also need to attain working temperature

Please don't blame the Fuel or the Appliance it's probably you that's at fault.