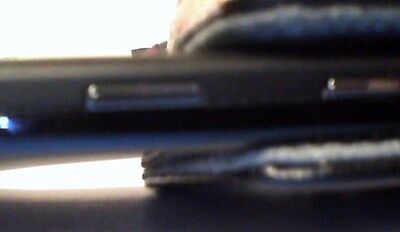 Be careful choosing the right pouch for your Moto G ....
This pouch has handy card slots and is well-made - but it is advertised by Snake Hive for a range of phones.

Although the phone would presumably suit other phone models with similar dimensions perfectly well, owing to the Motorola G side-located control buttons the phone (using this pouch) invariably switches itself off / cuts phone callers off / alters volume level when the phone is removed from (or inserted in) the sleeve (catching the buttons as it does so).

So it renders the sleeve unusable in ordinary everyday use! Snake Hive themselves don't acknowledge the problem and, although they've tried to be helpful (they swapped the sleeve for another which, although it seemed an improvement initially, simply switched the phone off / cut calls slightly less frequently) they continue to market the sleeve - inappropriately in my opinion - for the Motorola G. Probably almost any close-fitting sleeve / pouch would be unsuitable for the Motorola G unless careful account was taken, in the design and manufacture of the pouch, of the unusual side-located operating buttons.

These pouches are very well made, but not inexpensive, so it is best to be sure that a pouch-type is going to be suitable. Consider other alternatives, which allow the phone to be operated without catching the operating buttons, as well.