How does the solar panel work?
Once you have got your head around it, solar lighting is actually a very simple concept. All solar lights come with a solar panel, and depending on how big the light is, or indeed the amount of space with it (obviously on fairy lights there is little) the solar panel will either be integrated onto the light, or spaced externally (normally a 1 -3m cable is provided.)

To give you a simple guide, smaller decorative garden lights generally have their solar panel integrated onto them, whereas a larger security light will have it mounted externally close to the light. So whilst the size of the panel may differ, what happens inside will always be the same.

Each solar panel has a photovoltaic cell inside, which depending on the size and quality of the light, will differ from light to light. This in turn converts sunlight into an electrical current. The rechargeable battery inside the panel will store this during the day, until it is needed at night. Every solar panel has a light sensor (or photo resistor to give it its official term) inside it, which automatically switches the light on come dusk, and will switch the light off when either battery runs out, or dawn begins to arrive (whichever comes first).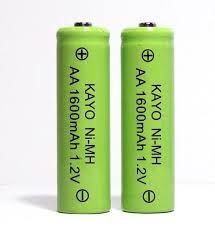 What Batteries do they use?
Whilst in general electrical goods you will be used to using NiCad batteries in general, in solar lighting a different type is used.

Normally with solar lights a NiMH battery is used, which is the preferred option due to its rechargeable qualities, and it is easily disposed of without harm to the environment. They are easily available, so don't worry if yours stops working or you require spares!
Paste a YouTube Video URL
What types of Bulbs do they use?
All of our solar lights use LED (light emitting diode) bulbs, and this is the same for the majority of solar lighting across the market.

LED lighting fits in with the ethos of solar lighting perfectly; they are efficient, and don't heat up to provide less wasted energy. This also makes them safe around pets and children. In addition, as opposed to old style lighting, LED lights also last for over 3 times longer (10,00 hours compared to 3,000!) It really is no contest!