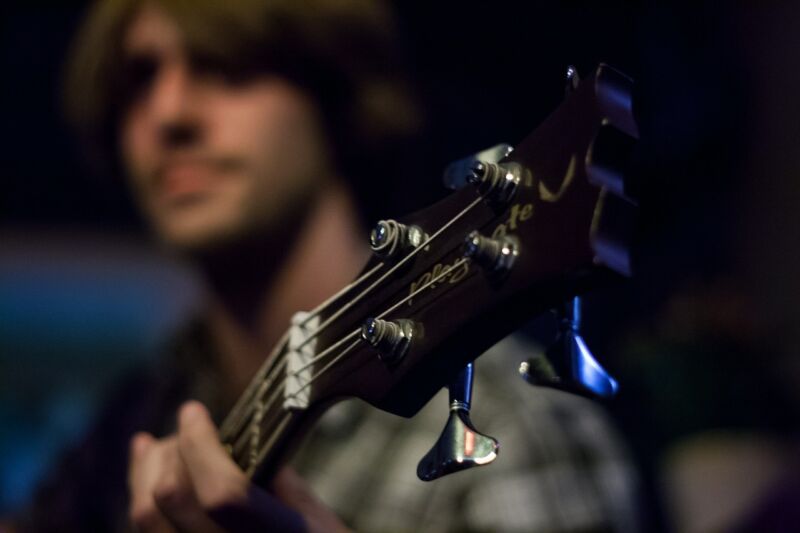 Add a caption
If music is your thing a great sound system will enhance your listening experience
Click to edit caption
There are countless ways to listen to the music that you love, but annoying the neighbours by playing it at high volume can be a problem. Today's listening options are so varied and flexible that making a choice to keep the noise down does not mean losing out on pure audio quality.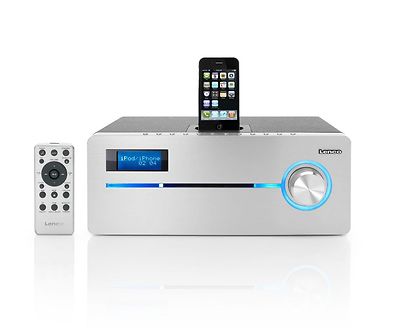 Add a caption
A player dock is a smart and compaction sound system
Click to edit caption
Player docs
Digital music compression has changed the entire face of home music. Small portable music players like the iconic
iPod
and a huge array of others from Archos, Philips, Sony and other big –and small – manufacturers mean that music can be listened to as MP3 or MP4 files on the go. When people asked for the convenience of portable playback but the sound and feel of home stereo, along came player
docks
.
Player docks are a great way to boost the sound from portable players without having to spend a lot of money on hi-fi separates such as amplifiers and speakers. They contain it all in one compact unit and often beautifully designed to blend in on a shelf, a coffee table or a bedside cabinet. Because they do not have huge speaker drivers they rely instead on superb smaller components with the emphasis on crisp, clear audio rather than booming bass and a big hit of volume.
Amazing sound no longer has to come with a huge price tag or bass bins that rattle the neighbours' teeth.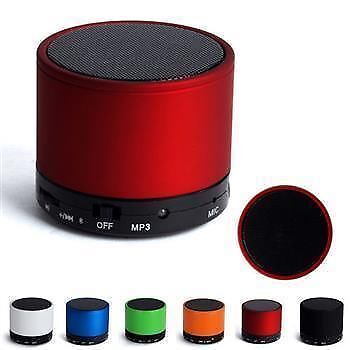 Add a caption
Portable speakers pack a surprising audio punch
Click to edit caption
Portable speakers
Carry audio from room to room or even into the garden with a set of
portable speakers
. Mini or travel speakers can pack a decent punch, but upgrade to a well-made pair or single central speaker unit and the sound quality is surprisingly strong. Ideal for a portable music player, mobile phone and laptop sing-a-longs.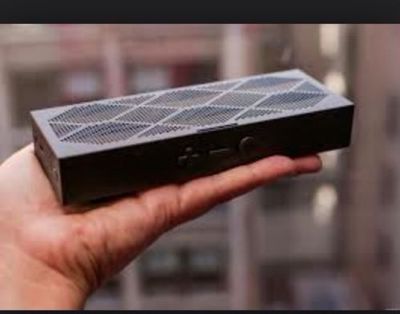 Add a caption
Wireless components make life easy
Click to edit caption
Wireless units
Wireless stereo
components are the best way to couple mobile phones, portable players, computers or even the internet for playback without awkward wires and cables. Bluetooth, WiFi, NAS (for hard drives and internet routers) and Airplay (for Apple) mean that music can be hooked up using a single connection or via a network to any room of the house almost immediately. Speaker sizes vary but developments like the Jawbone Jambox or Beats Pill prove that large is not necessary to get powerful pristine audio.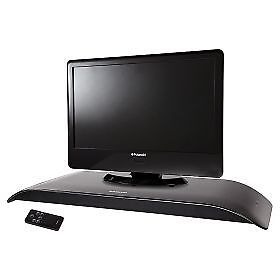 Add a caption
A sound bar enhances your TV's sound
Click to edit caption
Sound bars
Flat screen televisions may offer crystal clear high definition broadcast and video pictures but the sound from the onboard speakers for music TV, connected laptops or concert DVDs can often be as thin as the screen. Most HD and flat screen TVs have audio, HDMI or optical connectors so look to boost the audio with a
sound bar system
. Sound bars are simple to set up – plug and go in most cases – and can provide rich audio quality.
Sit the sound bar in front of your TV or mount it on the wall. Speakers can pack multiple drivers to fire the sound off in different directions, by using clever virtual speaker software or bouncing it off side and rear walls to create surround sound. Television and home cinema set ups do not need to have a room full of speaker cabinets and a hefty sub-woofer to sound awesome, and for music TV and Youtube disco lovers it can be a revelation.
Midi-systems
Humble Midi systems have been overtaken a little by player docks and wireless speakers but there are stunning bargains to be had online. Pick up a Midi tower or separates including CD, tuner, amplifier and inputs to plug in a mobile player, with or without speakers. Midi systems are designed to be more discreet with smaller speaker units and amplifiers. They vary in price range and condition, so look for names like Denon, Panasonic or Technics for proven quality rather than the cheaper end of the market.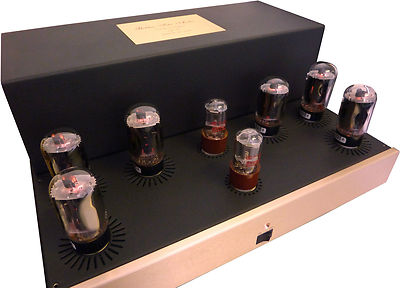 Add a caption
Separates... the hifi geek's top choice
Click to edit caption
Stereo separates
True hifi enthusiasts prefer to buy their audio equipment as
separate units
. Buying amplifiers, speakers, turntables, CD players and player docks separately allows the purchaser to buy the best of each brand and put them together to make their own individual sound. For the retro crowd there are cassette decks and mini-disc player-recorders out there.
Although it may be a more expensive option than buying an integrated system, set a budget and acquire lower power amplifiers and smaller speakers. If money is no object then go for quality – valve amplifier, precision turntable – and couple it with electrostatic or planar magnetic speakers.
Clarity over loudness
Achieve clarity instead of excessive volume and bass response by investing in electrostatic speakers or a pair of planar magnetic speakers for the sound system. Both emphasise audio quality over loudness and would suit anyone looking to minimise noise and increase listening pleasure. They are flat, using a thin membrane to reproduce sound rather than traditional round speaker cones, producing less distortion.

Another option is to look at near field monitor speakers. Monitors are used most often for home recording and small mixing studios and sound louder close up than from across the room. They are perfect for an intimate listening space, designed to sit on a bookshelf, desk or stands and do not pack the large woofers or turbo bass of larger speakers.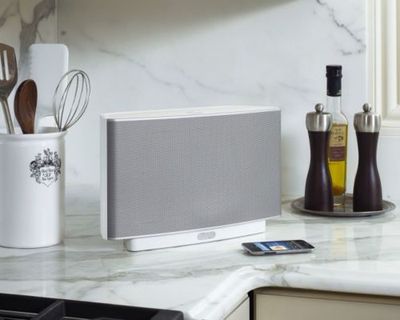 Add a caption
Whole home audio... a great option for families
Click to edit caption
Whole home audio
Home audio systems that stream music to individual players in each room and create 'zones' for the whole family are perhaps the ultimate in home listening. High-end equipment can be expensive but the price is coming down all the time. Whole home audio systems usually consist of a unit to connect the players or speakers, with or without a central amplifier and control system.

Set up varies on how many rooms the listener wants to connect. Many whole home systems are wireless and route music to individual speakers so the listener can control and listen separately to their music library, online services or radio depending on where they are in the house. Stop teenagers from disturbing neighbours' tranquility with central control or even control from a smartphone. Manufacturers such as Bose, Sonos or Bang and Olufsen are known for this type of whole home innovation.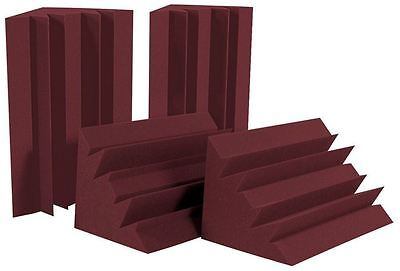 Soak up the bass
Soak up volume and low frequency bass vibration using bass traps. This technology was developed for recording studios and consists of foam tiles or baffles that sit in the corners or are put on the walls to stop bass from resonating through the walls.

Sub-woofers often create annoying vibrations so consider using integrated speakers or putting a soft mat under the sub unit to absorb noise and vibration rather than allowing the woofer to sit directly on the floor.

Speaker placement also makes a difference. Put speakers about two feet (60cm) from walls and side walls to avoid boom. Soft furnishings in the listening area will also soak up sound and minimise reflected waves.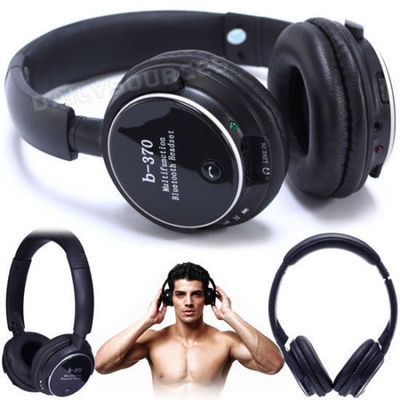 Love headphones
Stick with a loved stereo, no matter how loud, by purchasing a pair of audiophile
wireless headphones.
Choose from a massive range of comfortable sets that produce audio of the highest quality using Bluetooth or RF wireless connectivity.