Spiral Direct makes a range of goth-inspired clothing and accessories for men, women, and even children. People who are truly into gothic culture or perhaps want to add some dark punk-inspired clothing to their wardrobe should check out their selection, especially their T-shirts and tops. Whatever design or type you are searching for, you can find a Spiral Direct T-shirt that fits your own personal sense of style.
Men's vs. Women's Shirts
Spiral Direct offers T-shirts and tops for both men and women, so buyers can check out their selection based on their gender. Of course, anyone of any gender is free to wear any shirt they choose. However, sizing may be an issue and Spiral Direct makes their clothes based on the the particular shape of the gender. Women's T-shirts tend to have more space in the bust and hips, while men's shirts are wider in the shoulders. Also, some of the women's tops have more feminine features like lace and netting, but again, this would also depend on the person's preference.
Choose the Right Size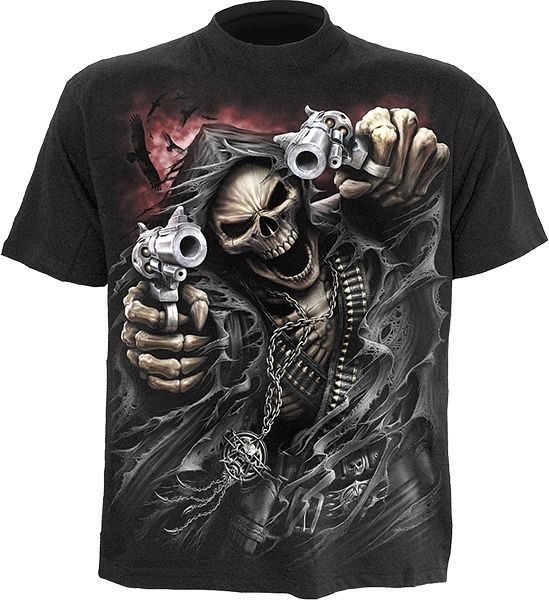 When purchasing any piece of clothing, buyers should ensure they purchase the right size for their frame, to ensure they are comfortable and the t-shirt looks good when they wear it. Spiral Direct men's and women's shirts come in a variety of sizes.
Women's

Size

S

M

L

XL

XXL

Bust in Centimetres

81 to 86

97 to 96

97 to 106

107 to 117

118 to 132

Men's Size

S

M

L

XL

XXL

Chest in Centimetres

86 to 91

96 to 101

106 to 111

116 to 122

127 to 132
To get the right measurement, the buyer should take a tape measure and wrap it loosely around the widest part of their chest. These sizes are approximate, but they should give buyers a good idea of which size can fit them best.
Pick a Design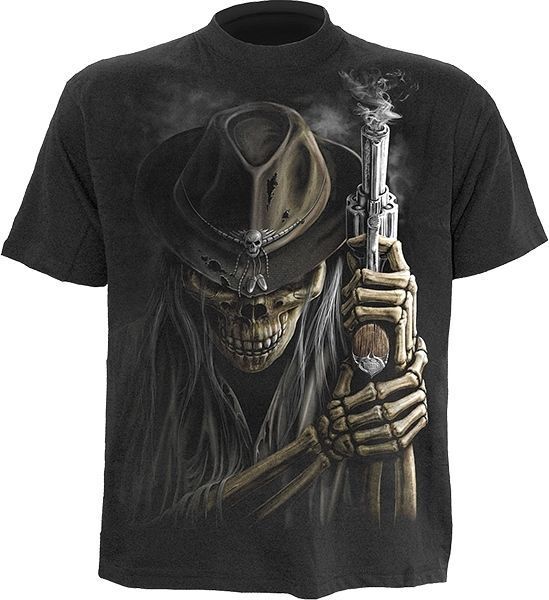 Spiral Direct offers a wide variety of goth-inspired designs from which to choose. Dragons are always a popular goth theme, and the Dragon Heritage and Rock Guardian T-shirts feature beautiful depictions of this amazing mythical creature. Death, of course, is another popular goth image and this company makes a range of Grim Reaper shirts, like the profoundly reflective Soul Searcher shirt or the fiery Flaming Death design. This company also makes various feminine and sexy designs for the ladies. The Tribal Heart Tattoo top, for example, features a beautiful tribal design and mesh patches that show off some skin, while still leaving much to the imagination. For girls who like the cute goth look, the Love Me mesh long sleeved shirt has a picture of an adorable cat on the front and mesh gloves add the right punk rock touch to any outfit.