When it comes to accessories, people can find a seemingly endless supply for their hair. From simple barrettes to elastic ponytail holders and headbands, no one ever has to go without their desired style. Hair accessories have evolved through the years with new trends constantly being born. Spiral hair accessories offer looks for both casual and formal occasions and often bring a little bling to plain hairdos.
Spiral Hair Wraps
Rather than using a fabric hair wrap, you can use a spiral hair accessory instead. Weave hair through the spirals to create long tendrils around the forehead or let thick strands standout in a plain ponytail. For an interesting ponytail look, wrap all of your hair in twist for a low ponytail that flows down the back. You can even wear small spirals throughout your hair to add some sparkle and shine, as well as a variety of colours, to long or short hair styles.
Spiral Hair Pins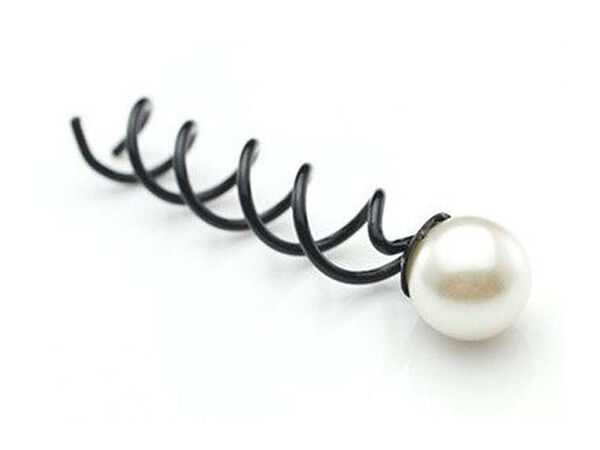 Whether your hair is wavy, curly, or straight, you can keep it in place with small spiral hair pins. Pull the two sides back and wear a silver, gold, pink, red, or blue spiral hair pin on both sides to get the hair off your face with something other than standard symmetrical hair clips. Spiral hair pins stay in place by locking the hair into each groove.
Create an Up-Do
Spiral hair pins come in a variety of sizes, and larger pins work better for up-dos than pulling tendrils back on each side. Just gather the hair and twist it into a loose or tight bun, and then insert a pin into the top of the bun, as well as the bottom. If you have a lot of hair, you may need an extra pin or two. For a bun on top of your head, place the spiral pins on the sides of the bun to lock the hair into place. For even more hair decor, use a large spiral wrap around the bun. The Goody Simply Style Bun offers a hair jewel look and comes in shades of gold, silver, and black. Choose a colour that contrasts with your hair for standout appeal.
Embellish Your Hair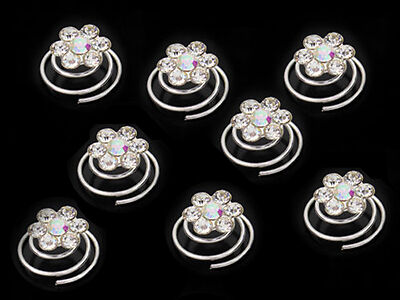 Not all spiral hair accessories need to hold hair in place. Sometimes they just work as decoration for dressing up your hair for an event. Choose crystal and silver hair spirals that come with self-grip strips on the back to place throughout a short hairstyle or even on the sides of the head when wearing an up-do. Wear just one or two crystal spiral accessories for an understated look or go wild and place several throughout your hair to turn heads during an evening out.