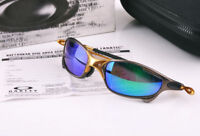 They look very sexy, and the price is better than you thought possible. Unfortunately they are fake.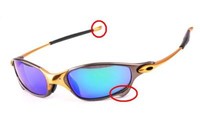 I've just lifted these picture off a current listing, after flagging them to eBay.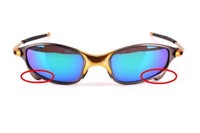 From the front it's obvious that the bottom of the frames are solid (probably plastic). On the real Juliet there is a gap in the frame here with a tiny black rubber gasket secured by a small star headed screw.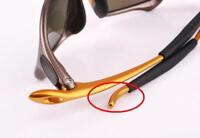 The ends of the frames are curved on the fakes. On the real Juliet the ends are straight and follow the curvature of the arm.
Hope this helps