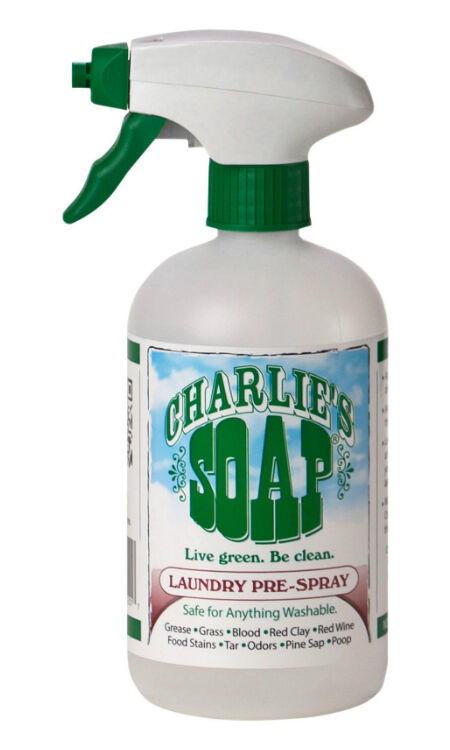 Water is essential for all life. The human body, for instance, is mostly comprised of water. However, in its liquid form water needs to be contained in some way for people to make effective use of it, often in bottles. But it is not only that water needs to be stored in bottles - other products such as perfume, body spray and even sun screens can be contained in various spray bottles.
Devices for holding water have been around for millennia and today the choice of containers is truly vast, from huge concrete reservoirs through to the tiniest plastic bottles. Nowhere is this range in bottles more evident than with eBay's comprehensive website and its array of spray bottles for sale. Every shape, colour, size and material is on display here, with a spray bottle to meet every possible need and occasion.
Colourful Bottles
The eBay website lists almost any colour of spray bottle that might be wanted, from silver, black, pink, blue, brown or the simplicity and usefulness of transparent containers. The whole colour spectrum is available in an amazing array of spray bottles, providing something for every taste. As well as matching various outfits, different colours can be used to indicate different contents so the use of colour can be functional as well as just pure fun.
Not that having fun is unimportant, especially in the light hearted world of cosmetics where frivolous is not a criticism or even a particularly relevant comment. A colourful bottle can match a personality or a style as well as an outfit or even a handbag.
Different sizes
The choice of spray bottles on the eBay website also covers a usefully wide range of sizes and shapes. These include large 500ml bottles for professional use in places like hairdressing salons, down to tiny but colourfully stylish 5ml bottles ideal for atomising perfumes that can be carried around in a handbag.
There truly is a spray bottle on the website in every size and shape that is possibly wanted or needed to cater to all needs. These bottles also come in different shapes with some long and thin and others short and fat.
| Bottle Sizes | | Perfect For… |
| --- | --- | --- |
| Small | Travelling, nights out, days out. | Perfume, body spray |
| Medium | For work, school, everyday purposes | Refreshing water, perfume, body spray |
| Large | At home, refills, long holidays | Perfume, body spray fake tan, moisturiser, sun screen |
Travel Sized Spray Bottles
Ever since the advent of relatively easy, affordable, and comprehensive transport on the railways life has increasingly been conducted on the move. A woman's dressing table is often miniaturised into her handbag, which has to store everything in her life from car keys, credit cards, cash and cosmetics. Travel sized spray bottles from eBay's website form an essential part of these contents, and can contain anything from perfume to fake tan in a handy and convenient size, allowing the user to 'decant' contents into a smaller spray bottle.
Even the most crowded handbag should have some room left for one of these spray bottles. Some people like to carry cooling and refreshing water in these spray bottles for use on a hot day as a facial 'spritz', while others like to have a small bottle of their favourite perfume to hand.
Metal and Plastic Spray Bottles
As with so many modern day products, spray bottles on the eBay site can and do come in all sorts of varied materials.
Perhaps the most common type of spray bottle is the simple but seemingly ubiquitous transparent plastic bottle made of a stiff durable plastic. The atomising part is usually housed in the top with a press down mechanism that pulls up the fluid and turns it into a fine spray ejected from a nozzle. Not all of the plastic spray bottles are clear and many of them are colourful coming in a range of different tones from pinks to blues.
Light but extremely strong aluminium bottles are also available on the eBay site, with easy to use trigger type mechanisms. Finally, glass spray bottles are also available on the eBay site, and these are ideal for anyone looking for a sturdy way to store their expensive perfume.
Fun Spray Bottles
Some of the spray bottles for sale on the eBay site are highly decorated with a colourful sparkled finish, and there is even a range of colourful bottles shaped as cute bear like animals. Other spray bottles resemble pens or even lipstick holders. These fun spray bottles make for good gift ideas and are suitable for people of all ages with a good sense of humour.
Every other possible design option is out there on the eBay site, including glass angels and highly decorated bottles, providing something for every taste. There is no need to conform to using a standard bottle as there are plenty of fun versions that can be used.
What to Use these Spray Bottles for
There are a number of different uses for eBay's range of spray bottles including:
The main purpose of most spray bottles is for cosmetics, with perfume being the principal use for the smaller atomisers.
The larger spray bottles are used by hairdressing salons for styling, either with water alone or perhaps with a setting agent.
During hotter weather, spray bottles can be a useful way of cooling the face or body, the wrists being particularly effective cooling points for sprays.
For those going on holiday, a head start on that all important tan can be achieved by using these bottles for spraying fake tan onto the skin.
Plants benefit from being sprayed with water just as much as people do, and the eBay site has the ideal spray bottles for this job.
Sets of Spray Bottles
There is no need to be restricted to owning just one spray bottle, especially given the competitive pricing achieved on the eBay site. It might be useful to have several bottles at home with different perfumes distinguished by varied colours while taking several of the smaller bottles out in handbags.
As with other goods listed on eBay's site, significant price reductions can also be achieved by buying spray bottles in sets, sharing the big savings by purchasing jointly with family or friends. Buying in bulk will save money in the long term and it is always handy to have more than one bottle to hand to hold different sprays, perfumes or other liquids. For example, one bottle might be used to hold sun screen while another can be used to hold moisturiser and so on.
Affordable Spray Bottles from eBay
In addition to potential savings from bulk purchasing, one of the many advantages for consumers by shopping on eBay is the way in which immediate price comparisons can be made without trudging around from shop to shop. Suppliers can also keep their prices much lower for customers by avoiding the high cost of running shop premises and staff.
As a result, prices for spray bottles on eBay are generally lower, which is great news for all shoppers. The widest choice combined with excellent value via affordable pricing is a very powerful combination, especially when payment is backed up by the safety and security of PayPal.
Shopping on eBay for a Spray Bottle
Shopping through the eBay website is easy for all types of shoppers. Everyone from experienced shoppers through to novices can enjoy using the eBay website to shop for spray bottles and here are a few tips on how to use the website.
First of all, go to the top of the webpage that says Shop by Category and click on it. From here a drop down menu will appear and then you must select a sub category such as Health and Beauty. Once in Health and Beauty, you can then select what you are looking for from the next drop down list or you can simply type what you want to shop for into the search toolbar to bring up a list of possible options.
For details on how to use eBay, please check out the Search Tips page.
Conclusion
The worldwide web's strength is that it is just that: worldwide. This all encompassing geographical range is one of the many reasons for the continuing success of eBay as a forum for modern day shopping. Even the biggest department store would fail to match the enormous choice offered by the online world of eBay where one can buy almost anything that might possibly be needed.
For instance, where else could over 2,700 different types of spray bottles be found sitting under one 'roof'? Along with this unmatchable choice is a safe tried and tested payment method (PayPal) supported by today's sophisticated fleet of delivery vehicles that will consistently carry goods safely to the buyer's front door. Buying spray bottles via eBay has never been easier, and there is such a large selection available to choose from that it is easy to find a design to suit all tastes, styles and budgets.