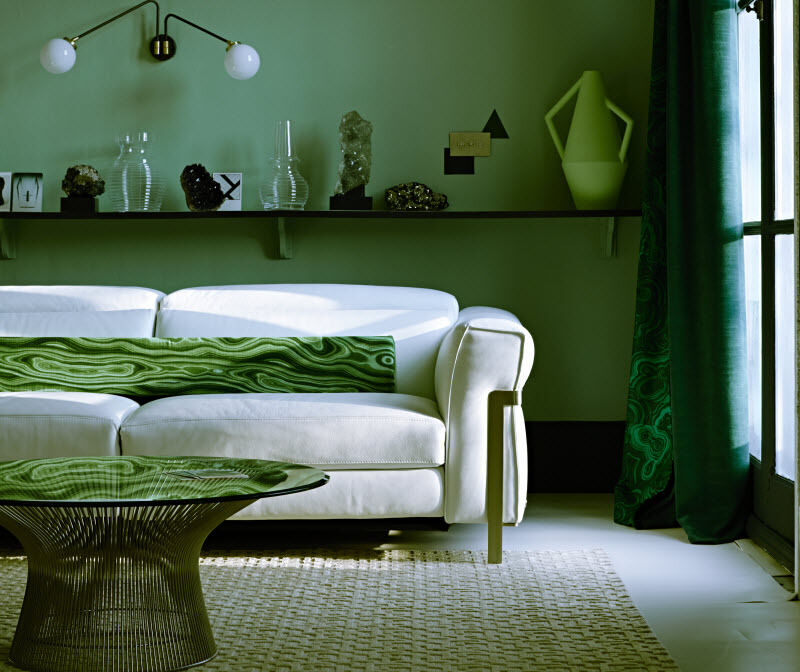 Banish the winter blues with spring's fresh new home trends. This season we're seeing green, like new growth emerging from the winter frost. Think enchanted gardens with palms, ferns and exotic birds and rich blue greens teamed with warm copper metallics. There's also a 60s influence with pop art and arc floor lamps taking centre stage in living rooms plus big bold wallpapers good enough to frame.
Trend: enchanted garden
It seems only right that homes should be filled with nature and life in spring. This year expect to see bird prints and every shade of green bringing the outside in.
eBay loves:
Tropics exotic birds wallpaper
Price: £12.95 a roll
Indoor plants are making a comeback - get the look with a variety of leaf shapes and sizes from ferns, grasses and yuccas. This palm vase from Abigail Aherne at Debenhams is right on trend.
eBay loves:
Abigail Aherne palm vase
Price: £20.00
Drape your room with garlands of lights with foliage adding a touch of nature and warmth.
eBay loves:
Foliage fairy light garland
Price: £32.00
Trend: Copper metallics
This season's metal of choice is copper - warmer than silver and more contemporary than gold with a range of finishes from distressed to high reflective shine.
eBay loves:
Copper LED wall heart
Price: £55.00
This copper stool or side table is an innovative use of copper and adds warmth and interest to a hallway or living area.
eBay loves:
Pols Potten Dot Stool
Price: £79.50
Copper cookie cutter lights - a lovely addition to the kitchen or breakfast room.
eBay loves:
Cookie cutter fairy lights
Price: £31.50
Pretty flamingoes, great for dressing rooms and guest rooms - go for all 4 walls for real drama or pick one and create a feature wall in your room.
eBay loves:
Hot pink flamingo
Price: £10.99
Studies, workshops and studios get a stylist makeover with creative prints designed to inspire.
eBay loves:
Fresco camera at Homebase
Price: £9.99
Trend: Pop art
Roy Lichtenstein is back in vogue with bold pop art canvases and prints adorning this season's most modern walls.
eBay loves:
Roy Lichtenstein canvas
Price: £29.95
Practical and elegant, the arc lamp is perfect for curling up and reading on the sofa.
eBay loves:
Black arc-style floor lamp
Price: £178.90