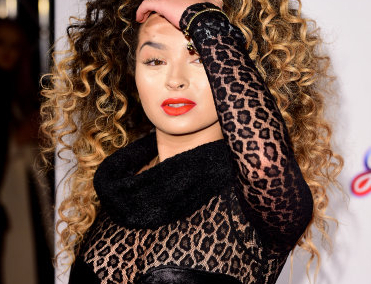 Add a caption
Make like Ella Eyre in a little black dress this New Year's Eve. Credit: Ian West/PA Wire
When the turkey's finally finished and the selection boxes are empty, it's easy to feel a little down in the dumps. Christmas may be over but New Year's Eve is round the corner – so take inspiration from the likes of Jennifer Lawrence and Lady Gaga and count down our top 10 top frocks fit for a starry night out.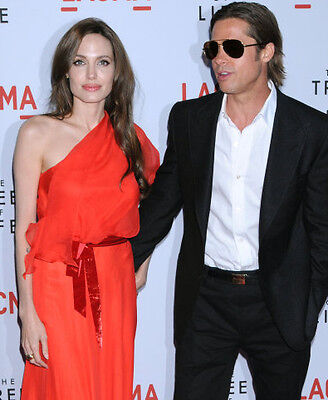 Add a caption
Angelina Jolie carries off the one-shoulder look with style. Grab yourself a Brad Pitt accessory if you can find one!
10. One shoulder dress
If you're looking for something a little different,
one shoulder
and single-strap dresses achieve a look that's both original and beautiful. They're fabulous for posh occasions and can be elegant and plain or elaborately bejewelled depending on your personal taste. From black to bright pink there's no shortage of colours and you can expect everything including large shoulder ruffles, diamond encrusted waistbands and lace detailing. One-shoulder dresses with a full or short sleeve are also popular as are one sleeve satin tunics which can be worn with tights, skinny jeans or leggings.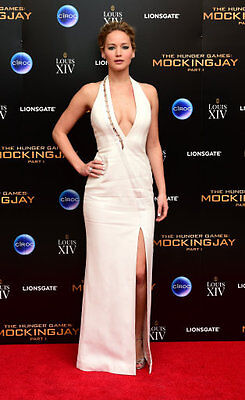 Add a caption
Wow in a halterneck dress like Jennifer Lawrence. Credit: Ian West/PA Images
9. Halterneck dress
This year, wouldn't it be great to dance the night away in a
halterneck dress
? There are many styles to choose from but one of the main things you should think about is how much chest you want to flaunt. While 60s swing dresses tend to have a sweetheart neckline and wide-set straps which expose the cleavage, you can also get hold of more modest dresses which do up around the neck and cover the chest completely.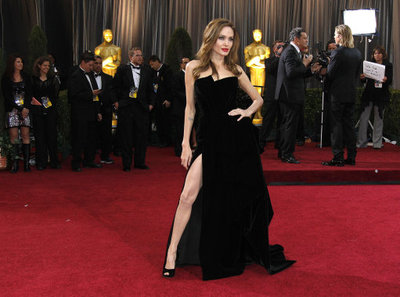 8. Strapless
How about going ballgown-esque this New Year and opting for a seductive strapless dress? Frocks like this add both style and glamour to a formal look, but it's important to find one that suits your body shape. Women with a small bust, for instance, might consider a dress with a heart-shaped bust line as this will add volume and create the impression of curves, whereas a lady with a large bosom might prefer a straighter bust line to help minimise the chest. Whatever you go for, complete your outfit with a large, dazzling necklace.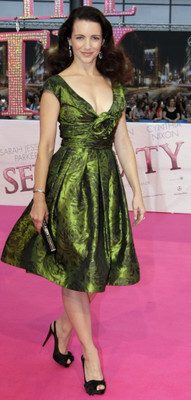 7. Retro dresses
Whether you've been invited to a fancy dress party or just feel like bringing back a bit of retro glamour, the old-school retro frock look is perfect for New Year's Eve. While stunning full skirt frocks, angel dresses and baby doll garments are ideal for a bit of 1960s fun, crocheted, floral and ruffled numbers will help you capture the Boho-chic style of the 70s. And if 90s is the theme? Think Union Jack minis, neon colours and vibrant prints – you could even double denim, shock horror.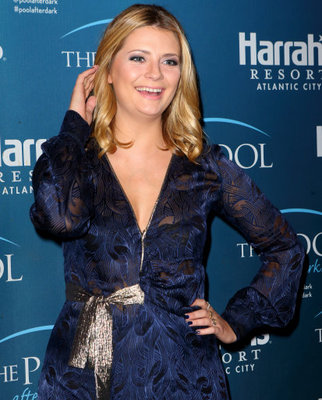 6. Wraparound
The great thing about
wraparound dresses
is that they're easy to wear and tend to flatter most body shapes. Not only do they cinch in the waist but they usually have a plunging neckline which typically suits curvy women with a fuller bust. As wraparounds can usually be loosened and tightened to suit your figure it won't matter if you lose or put on weight as you can adjust the dress accordingly – good news if you've had one too many mince piece this holiday season.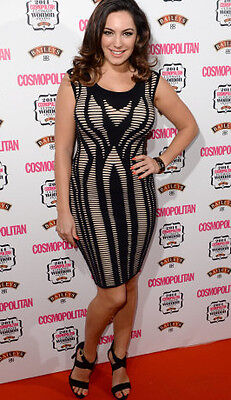 5. Bodycon
If you fancy showing off your body this New Year's Eve, why not slip into a stunning
bodycon dress
and flaunt those killer curves, just like Kelly Brook? This style of frock is designed to hug the body from bust to hem and usually comes in three lengths either skimming the upper thigh, mid-thigh or knee. Detailing can include everything from ruffled sleeves to diamante decorations and beaded bodices that will certainly turn heads. Many bodycons also have a plain pencil skirt section with an elaborately decorated top giving the impression of a two-piece set.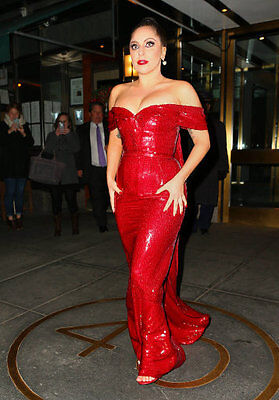 4. Floor-length
While there's nothing wrong with flashing a bit of leg now and again, sometimes only a floor-length gown will do. Ideal for formal events such as dinner dances and balls they're as elegant as they are beautiful and come in a wide range of different designs. Strapless and off-the-shoulder numbers are always a delight but if you want to cover your arms look out for dresses with long or capped sleeves or buy yourself a gorgeous matching wrap, shrug or shawl.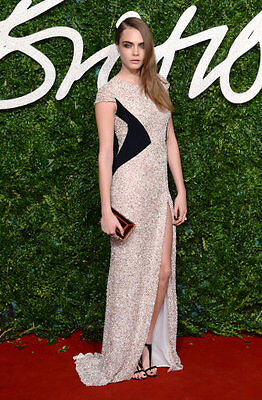 3. Sparkle
What would New Year's Eve be without a bit of sparkle and shine? Sure, you might not want to look like a disco ball, but glitter and sequins can turn the most basic dress into a spectacular evening outfit. While a glistening mini with a deep V-neck line is sure to turn heads, a bejewelled cocktail dress will also spice things up on December 31st. Gold and silver dresses are always a hit on special occasions but don't be afraid to stand out in other colours such as vivid blues, reds or greens.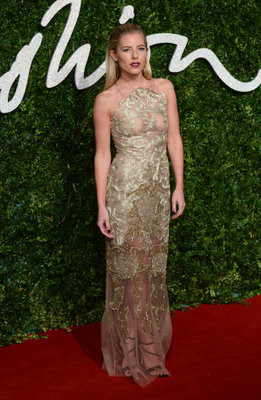 2. Lovely lace
Lace
is wonderfully feminine and can help turn a simple frock into something more eye-catching. If you love anything vibrant, a frock adorned with brightly coloured lace might suit you perfectly, but if subtle yet sassy is more you, something simple with pretty lace detailing could be more to your taste. Lace bows can spruce up any outfit and you're sure come across a range of garments with lace along the hem, neckline and sleeves.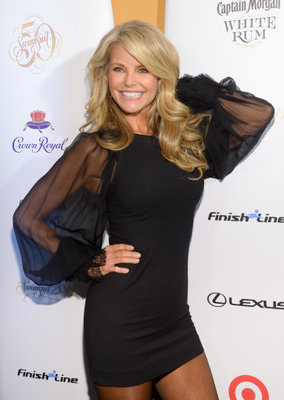 1. Little black dress
Every gal needs a little black dress, right? It's a wardrobe staple but the fabulous thing about this kind of frock is that there's a style out the to suit absolutely everyone. And even a basic black dress can be glammed up in a number of different ways. As the colour is neutral you can wear everything from neon shoes to diamond chandelier earrings, so go all out and turn this must-have garment into a New Year's Eve jaw-dropper.