Publicised across the globe, Cannes Film Festival is the perfect place for talented movie stars to show off their beauty and unique fashion sense – after all, they get to strut their stuff on the red carpet in front of world-famous photographers. This explains why many actors/actresses get dressed up to the nines wearing not only sensational outfits but a range of statement accessories too, including dazzling jewels perfect for such a glitzy event.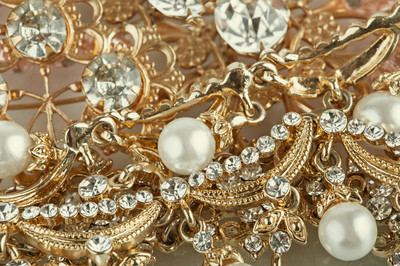 Cannes bling seems to get bigger and better every year, so with the 2015 film festival rapidly approaching, let's take a look at some of the best accessories, which have already made their mark at this exclusive, invitation-only event.
Chopard's Red Carpet Collection
As official partners of the festival since 1998, the Swiss-based watch and jewellery makers, Chopard, have become world-renowned for their spectacular accessories with Caroline Scheele, Co-President and Artistic Director of Chopard, dreaming up a new high end
jewellery
collection every year. Each piece is directly inspired by the stars themselves and is intended to emphasise their beauty during the legendary mounting of the steps festival.
Add a caption
Cate Blanchett in Chopard Image via madame.lefigaro.fr
From white and gold earrings worn by supermodel Karlie Kloss to the astonishing chunky diamond chain-link choker worn by Marion Cottilard, there have been some really quirky designs that have brought Cannes to life. The astonishing flower necklace worn by Cate Blanchett which featured 65.66 carats of green tsavorites and 15.57 carats of pink sapphires, rubies, and diamonds was nothing but spellbinding as was the 60-carat, heart-shaped sapphire heart necklace worn by Eva Herzigova at Chopard's Backstage Party in Cannes.
In 2014, one of the biggest statement accessories was a heavily bejewelled flower ring in platinum with rubies tsavorites, emeralds and coloured diamonds. It was the first of 66 red carpet pieces to be released and featured an 18 carat gold stem adorned with leaves. This year, in honour of the 67th film festival, Chopard will unveil 67 new creations inspired by the women of Cinecittà – a large film studio in Rome that's considered the hub of Italian cinema. Many of the Chopard jewels premiere alongside the movies in question and have never been seen before the big event.
Add a caption
Chopard Palme d'Or trophy Image via diary.chopard.com
Chopard is also responsible for designing the prestigious Palme d'Or trophy which last year was produced from fairmined gold as part of the company's sustainable jewellery initiative. If this infamous award was given to a statement accessory, however, it would have to be the sensational Riviera necklace, a dazzling garland of 18-carat, white
-
gold foliage adorned with twinkling diamonds. A limited edition piece complete with matching earrings, this opulent jewellery set is what glitz and glamour is all about.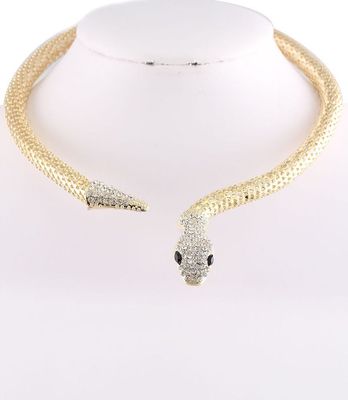 Animal-Themed Jewellery
In a bid to turn heads at this notoriously popular festival, many celebs have taken to wearing unique, and, often outrageous animal-themed
jewellery, with many rocking serpentine designs. Jessica Biel, for instance, caught the attention of the media by wearing a unique serpent-inspired necklace from Bvlagi featuring two pear-cut diamonds and emerald snake eyes whereas French fashion designer, Ines de la Fressange, wrapped an oriental-inspired white gold Boucheron python bracelet around her wrist to accessorise her Chanel Paris-Bombay dress.
Add a caption
Cate Blanchett shrimp earrings Image via smh.com.au
Cate Blanchett's shrimp earrings from Chopard's Animal World collection also caused a stir at the festival, as did many items of de Grisogono jewellery including a necklace worn by supermodel and up and coming actress Cara Delevingne, which featured a cheeky chimp clutching an 18 carat sapphire in his feet and a chain decorated with little bananas, adorned with yellow sapphires.

Other unique animal-themed jewellery spotted at the festival also included a mammoth tusk ring in the form of a serpent, a panther ring made from jet with emerald green eyes and a stingray cuff embellished with black and white diamonds all worn by Delevingne who is said to adore animals.
De Grisogono Jewellery
De Grisogono jewellery is big news at Cannes with the de Grisogono Eden Roc Party being a highlight of the 10-day movie industry marathon. Paris Hilton famously piled on the bling for this notorious event wearing a diamond headpiece and de Grisogono earrings, ring and watch. Lebanese model, Maya Diab, accessorised her peekaboo dress with a huge de Grisogono High Jewellery floral cuff and even Tamara Ecclestone was seen wearing de Grisogono's classic Gocce earrings in gold and diamonds.
Add a caption
Naomi Campbell's earrings Image via blog.bergdorfgoodman.com
Supermodel Naomi Campbell also turned to de Grisogono to keep her shining throughout the 63rd annual Cannes Film Festival wearing yellow gold earrings set with 344 white 'icy' yellow diamonds of 9.39 carats, a yellow gold bracelet set with 200 diamantes and 142 white diamonds, a yellow gold ring set with yellow sapphires, rhodolites and diamonds and a white gold ring with an oval brown-orange diamond of 25.09 carats and 117 brown diamonds of 6.26 carats.
Add a caption
Jennifer Lawrence made every green with envy with her emerald earrings
Bright Colourful Jewels
Diamonds are a girl's best friend, but while many celebs rocked these classic jewels, others made a bold statement in bright, colourful accessories. Emerald, for instance, was huge in 2014 with Hollywood sweetheart Jennifer Lawrence donning a pair of minimal emerald drop earrings by Irene Neuwirth which added a splash of colour to her black Christian Dior tank dress.
De Grisogono also added plenty of green sparkle to the event with Heidi Klum pairing her Marchesa dress with statement green de Grisogono jewels, including earrings from the new 20th anniversary collection. What's more, Sharon Stone also dazzled at the premiere of Behind the Candelabra in a de Grisogono High Jewellery white gold necklace featuring seven cabochon emeralds and white diamonds. Avakian's emerald collection proved popular at Cannes too, with actress Ornella Muti donning a unique 40ct heart-shaped emerald and sapphire necklace for the amfAR charity gala.
Other well-known stars opted for eye-catching shades with Jane Fonda teaming a ruby drop choker by Chopard with an off-the-shoulder fuchsia dress. This look was certainly brave but the eccentric colour combination paid off and looked great on the big day. Dita Von Teese also worked bright shades teaming her red lace dress and fire engine red lipstick with a pair of Avakian Haute Joaillerie marquise ruby, diamond and pearl earrings for her famous burlesque show at Cannes. Nicole Kidman was also spotted wearing two ruby and diamond bracelets by Harry Winston.

Statement jewellery is a big deal at Cannes Film Festival, so keep a look out for the best red carpet trends at this year's festival, which takes place 13th-24th May 2015.