For every stressed worker who recoils in horror at the idea of being contactable while on holiday, there are several more who simply can't bear to be off the grid. Thankfully (at least for the latter group) today's technology makes it easier than ever to stay connected wherever in the world you go, and it doesn't have to cost an arm and a leg. David Bayon, Contributing Editor at PC Pro, explains how to travel without cutting the cord.
Getting online
First things first, the rise of Wi-Fi has made travelling a much more connected experience, but the costs can vary wildly. For every friendly hotel that makes its Wi-Fi free for guests, there's another that sees Wi-Fi as a money-spinner, charging for a day more than you'd pay for a month at home. The situation is improving, but it pays to check the hotel's website and find out what you can before you go; consider using cafés or even other hotel lobbies if yours is a rip-off.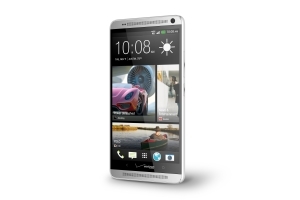 Then there's 3G (or 4G if you're going somewhere really nice). The majority of smartphones can get online abroad, although you often have to enable this with your network beforehand, and the cost will depend on the roaming fees in your contract. Check everything carefully with the network before you leave, and see if they offer an add-on or service that gets you online for a flat fee, rather than running up a bill based on usage.
Many networks charge a reasonable daily rate with a data cap, beyond which the cost rises quickly. They should send you a text message when you start consuming data, and another when you're near the cap, but don't rely on them; instead, use a data tracking app, or monitor your phone's settings pages carefully. When you're near your cap, simply disable roaming. Even if the costs prove to be manageable, it makes sense to keep roaming disabled by default until you actively need the use the data connection – you can flip it on and off easily via your phone's network settings screen.
The right devices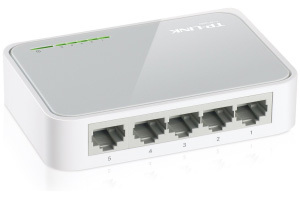 You don't have to take a laptop with you on holiday, although many people still do. If you're taking more than one and you're worried the room might not have Wi-Fi access, consider buying an Ethernet splitter or switch that plugs into your room's socket and lets you connect more than one laptop at once. A simple two-port splitter shouldn't cost more than £5, and lets you plug in two devices – although only one can use the Internet at a time. If you need to get multiple devices online at once, go for an Ethernet switch instead, and don't forget to take enough cables for all your devices.
These days, however, the majority of hotel rooms will offer at least a basic, slow Wi-Fi connection, and unless you really need to do some work (you're supposed to be on holiday!) it makes more sense to carry a tablet. Its blend of portability and productivity makes it a sensible hand-luggage option, and you can get them with built-in 3G if you don't expect much Wi-Fi access.
Of course, you don't really need a laptop or tablet, as any smartphone with a half-decent screen is fine for checking the news headlines and the football results – and some of the bigger modern phones aren't that much smaller than a tablet anyway.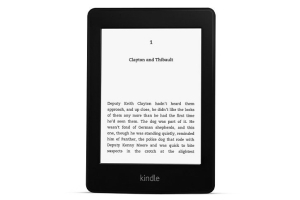 There is one final option worth considering, and it's a great multi-purpose cost-saver. The excellent Amazon Kindle Paperwhite e-reader is mainly sold as a Wi-Fi-only device, but you can also pay a premium for a 3G version (currently £169, compared to £109 for the standard Kindle Paperwhite). The bonus is that unlike most 3G devices, there are no charges for data consumption, so in theory you could use it as your main Internet device throughout the holiday and save a fortune. We're not going to pretend browsing the web on a black and white E-Ink screen is a particularly modern or joyful experience, but for simple tasks it will do the job for free.
Remember accessories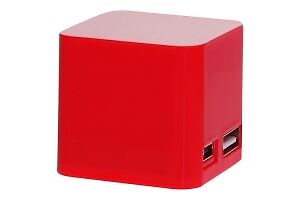 The worst mistake to make is heading off on holiday with a suitcase full of electronic companions – and forgetting their chargers. Carrying it all is a pain, but taking the right accessories will prevent so many headaches later on. Where possible, combine chargers: all new iPhones and iPads, for example, use Apple's Lightning connector, so you only need one power adapter and cable to charge them all. The situation is similar away from Apple, as many devices charge via micro-USB; be sure to check them all when you're packing and see where you can double up to save space.
That's fine for the hotel room, but what about days out? Smartphones and tablets should last a day of general use, but that can go more quickly when you're using maps or looking up attractions and restaurants every five minutes. Consider packing a portable USB charging device, and keep it on you ready to give your phone a drop of emergency juice when you're stuck in the middle of nowhere. Just remember to keep the emergency charger charged too!
Taking the right tech
Now you know what to keep in mind, you can pack your suitcase a little more sensibly. If you need some ideas for devices to keep you entertained on the plane or by the pool, head over to our Essential tech for travelguide to find out what should be on your holiday shopping list.