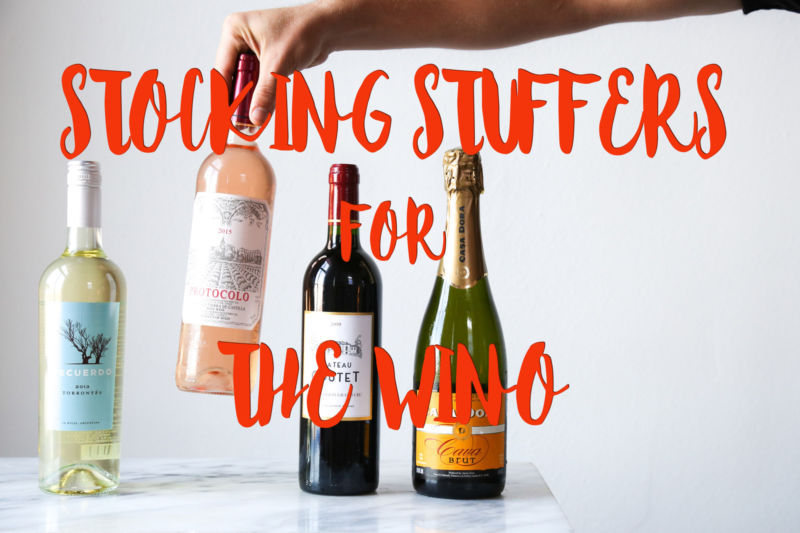 Stockings have always been one of my favourite parts of Christmas morning. Unlike regular gift giving which often revolves around big "wow" factor presents, stockings are an opportunity to give small, thoughtful, and often quirky gifts to those you love. When I'm planning how to fill a friend of family member's stocking, I often stick to a central theme. Whether the theme is football, technology, or wine, you can make the process of picking out the perfect stocking filler by first declaring a general theme to stick to.

As wine lovers ourselves, we feel like we've got a pretty good grasp on what would make a good gift for, us. Seriously though, if you've got a loved one who is the designated wine drinker in the family, or if you have a friend who is interested in learning more about how to enjoy wine, the gifts below are a great place to start.
Wine Openers
The most basic and useful tool any wine lover should always have on them is a classic wine key. It's simple and unassuming, but is an absolute must for any wine drinker. To make this gift a bit more exciting, splurge a little on finding a good quality
wine key
, maybe even picking out a key in the gift receiver's favourite colour!
For the friend that's a little more nuanced in their love for wine, consider getting them the
Rabbit
. This tool makes opening bottles of wine practically effortless.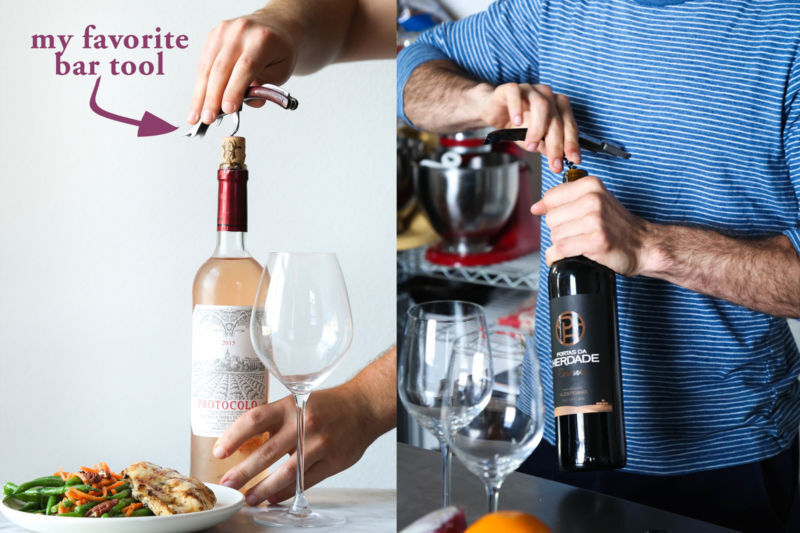 Wine Glasses
Many folks don't realise this, but there are actually different
wine glasses
for most varieties of wine. If your wine friend is a lover of big red wines such as a Cabernet, consider getting them a set of Cabernet glasses. Is
Pinot noir
more their style? Snag some pinot noir glasses!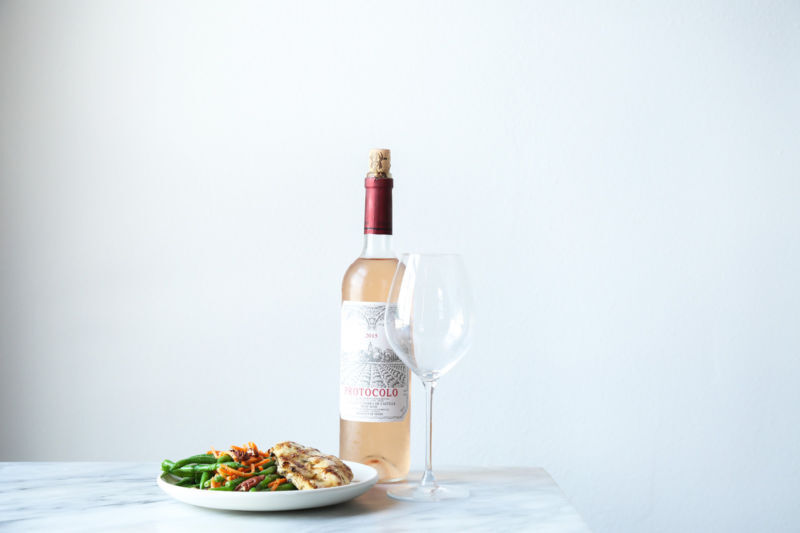 Wine Bottle Stopper
Wine bottle stoppers
are great for keeping wine fresh for an extra day or two after the cork has been removed. Even though your wine drinking friend has probably never encountered having leftover wine in a bottle, it's still a nice gesture!
Wine Aerator
Aerators
are a super easy way to quickly bring oxygen into wine, allowing for the full flavour of the wine to come through. These are especially useful for the friend who enjoys younger, big red wines such as new world Cabernet sauvignon, as these are the wines that benefit the most from aeration.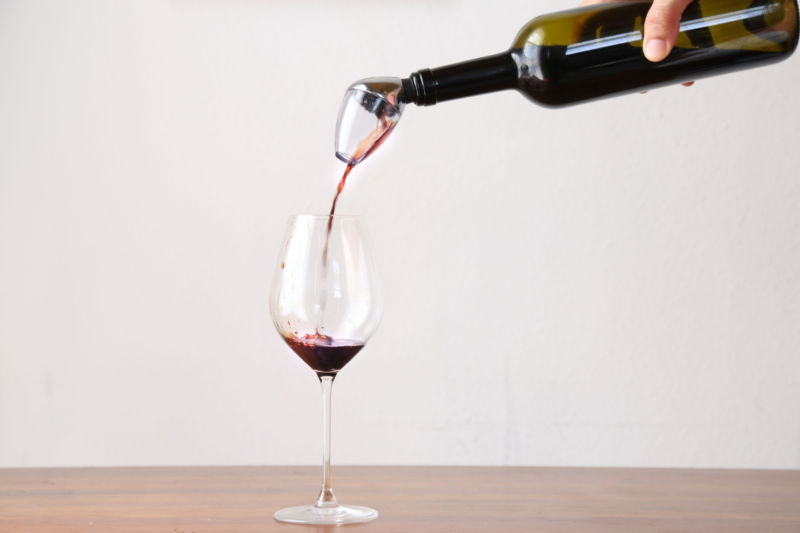 Wine Glass Paint Markers
Glass paint markers
are a really fun way to allow guests to personalise their wine glasses with their names, little messages, or pictures. They are extremely cost effective and wash off with ease! You can also venture into more traditional methods of marking glasses such as glass charms and stickers!
Wine Books
Although many wine drinkers are just in it for the vino, we really believe the best way to truly enjoy wine is to learn a little more about it, allowing you to understand what you are drinking and what tasting notes to look for. There are so many great books on wine, but we'd start with
Wine for Dummies
and How to
Fake Your Way Through a Wine List
.
Wine Playing Cards
Nothing is more fun than relaxing with a good bottle of wine and a few friends.
Wine-themed playing cards
are a fun way to pass the time and enjoy each other's company!
If you want to learn even more about enjoying wine, check out my wine guide! If you're ready to purchase a few bottles of your own, you can find some great bottles of wine at an amazing value over on
eBay's wine portal!