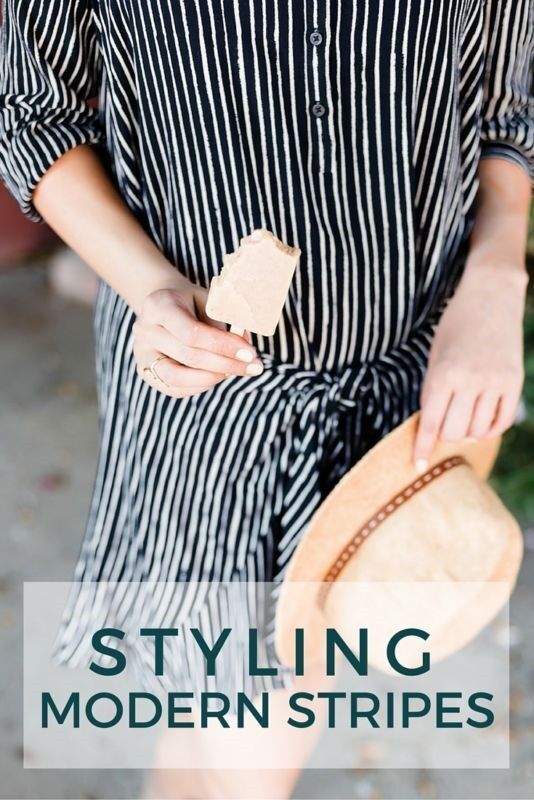 Stripes are such a classic pattern, and wearing them will never go out of style. But, how do you make them modern, you ask? It all has to do with the styling. These styling tips and tricks will make sure you're stripes stay in the same decade you are.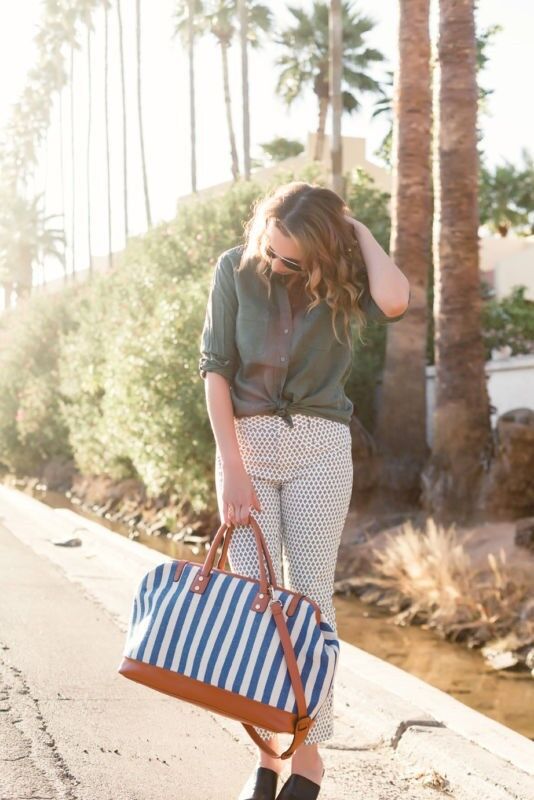 Accessorize with Stripes
Most people own a striped shirt of some sort, and for good reason. That's a great basic piece to have in your closet. However, challenge yourself to start working stripes into other parts of your wardrobe too. Grab a
wide brimmed hat
with subtle stripe detailing, or a
striped day bag
for traveling. The one pictured above would be the perfect carryall for a day at the beach. If you really want to stay on trend,
tie a silk neckerchief
with bold stripes around your neck and enjoy the latest trend in neckwear.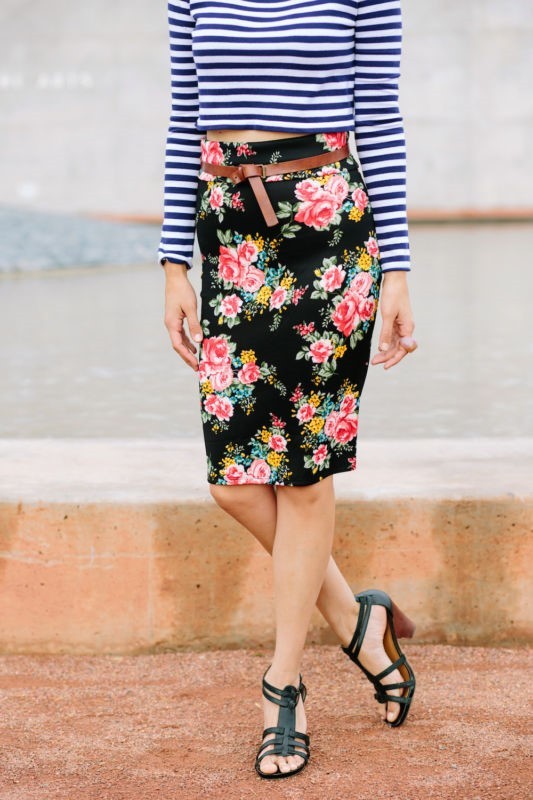 Mix and Match
In today's world of style, you're no longer limited to wearing just one pattern at a time. In fact, mixing and matching different patterns is actually encouraged. Just look at street style photos from fashion week and you'll see. Stripes pair extremely well with florals and polka dots. To test it out try tucking a slim fit, skinny striped oxford shirt into a
floral skirt
. For more detailed styling tricks, check out
this eBay guide
dedicated to the art of mixing and matching different patterns.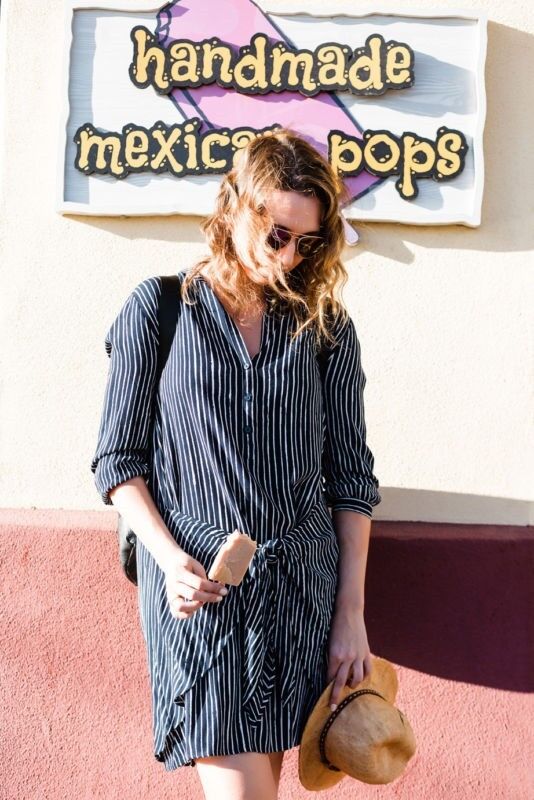 Smaller Stripes on Trendy Silhouettes
When in doubt, stick to skinny stripes. Smaller stripes tend to be much more flattering than the larger ones, and they also look more modern. Also, don't be fooled into thinking that stripes only look good on traditional silhouettes like an A-line skirt. Skinny stripes can be seen on everything from trendy wrap skirts to knotted shirt dresses this summer, as seen above.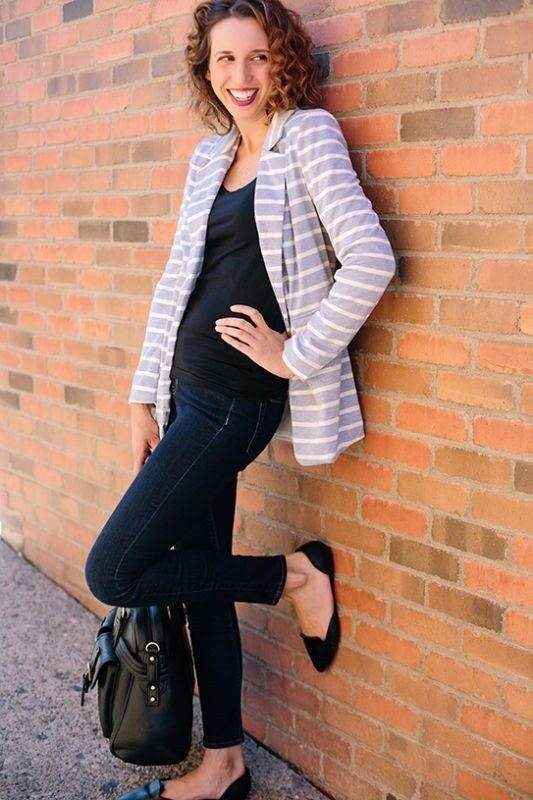 Use Stripes to Add Colour
Stripes are most often seen in black and white, or navy and white colour combinations. This is great for when you're using stripes as a nice basic, but have you ever thought of using stripes as a way to work colour into your outfit? Maybe it's time you do! I've done so by pairing a light
blue striped blazer
with an all black outfit. This turns the stripes into the focal point of the outfit, where as I would typically wear my striped shirt underneath a black blazer. It's a fun way to switch things up a bit.
For more styling advice, click on the images below.