When we updated our kitchen, this style of shelving was non-negotiable! With everything out in the open, my husband and I knew we'd have to work hard at keeping things organised, useful and most of all stylish! With the right styling tricks it can be done! For tips to style your shelves, follow along below! These tips can also be used when styling bookcases. P.S. You may catch yourself rearranging the shelves every other week, play with it and have fun!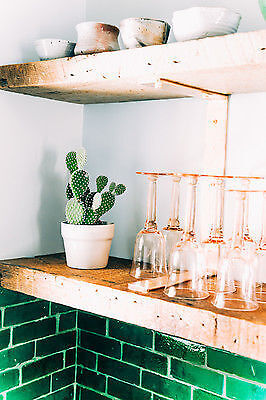 Go Monochromatic
For a clean and organised look, stick with the same colour for each dish item. If you're like me and have a hard time picking just one, choose more, but stay within the same shade! In my kitchen, I have earthy tones mixed with pops of pink and green. My
wine glasses
are pink and my dishes and platters are mostly
wood
and
ceramic
.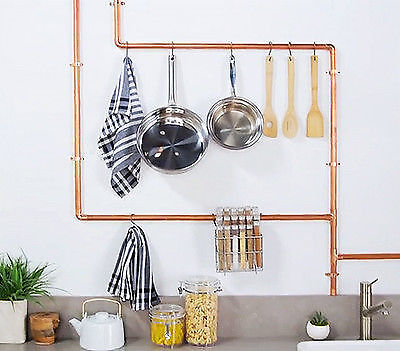 Organise It
Strategic organisation is the key to keep open shelves tidy! Get creative on how you store things.
Copper piping
makes for a fun storage unit. Hang it between shelves or on a blank wall. To hang items from the pipes, use
S hooks
. To free up even more space, attach hooks underneath the shelf for mugs and ladles.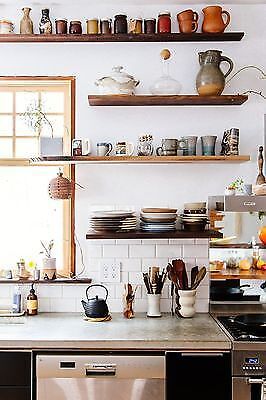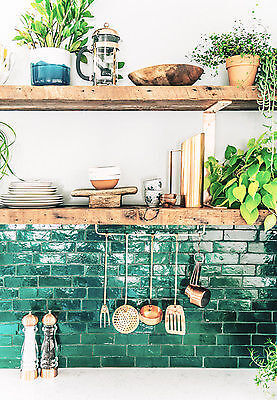 Style With Metal
For a swoon worthy kitchen, incorporate your favourite metal and really go for it! Bring in copper, brass or silver kitchen utensils! If you find yourself falling in love with the accessories, make them part of the decor. I'm slightly obsessed with my
copper goodies
and have made them part of the decor in my kitchen...some things are just too pretty to sit in drawers. Tip: I find a lot of my copper treasures on
eBay
!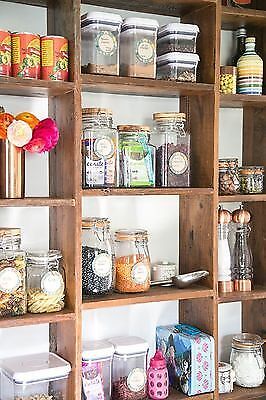 Ditch the Packaging
If you plan to have an open shelf larder (like mine in the photo), get rid of the packages! Swap the cardboard for glass
jars
and
storage containers
. To keep your food organised, use a label system on the containers. This can be done with print out labels or a little dab of
blackboard
paint.
Bring In Life
Cascading plants like Ivy and
Golden Pothos
look amazing on open shelves! To keep it natural looking, style them on the top shelf and mingle your
planters
between the dishes! When it gets long enough, drape it around a window and let it grow wild! *Don't forget to
water
it!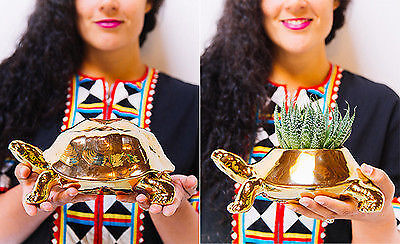 Accessorise
Once your shelves are styled with the main kitchen items, bring in unique accessories. This can be a fun figurine from past travels or a sweet plant filled golden turtle! Look around your home and see what you can find. Mingle your tchotchkes between your dishes or use them to seal the ends of the shelves. There's no right or wrong way, if you love it, go for it!