Accessorising a black leather jacket is an easy way to customise your jacket and get a distinctive and stylish look. Black leather jackets work well with a huge range of accessories and customisation options, including silver-toned items, bright colours, and bold textures. Learning how to use a range of items to accessorise your black leather jacket enables you to begin accessorising to achieve the unique look that you require.
Airbrushing a Black Leather Jacket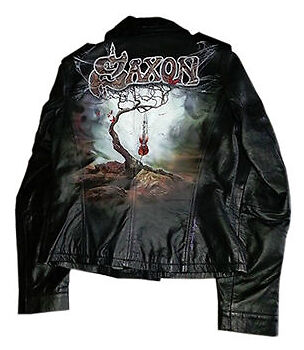 Airbrushing your black leather jacket allows you to add your own unique designs, whether you choose to use ready-made stencils, make your own stencils, or if you are particularly artistic, airbrush freehand. You can add patterns, images, logos, or lettering to your black leather jacket with an airbrush. Lay down newspaper to protect your work area, and then lay the jacket on the newspaper and smooth it out. Use airbrush fabric paint and an airbrush kit and choose colours which contrast well against the black leather. Bright colours and metallics work well, giving you a bold contrast that really stands out. Tape the stencil to the jacket using masking tape. Lay paper around the stencil, covering the area of the jacket you do not want to paint, to protect it from spatter. Hold the airbrush gun at least 3 centimetres from the stencil and spray. Large designs look best on the back, while smaller designs work well on the sleeves, shoulders, or lapels.
Adding Gems and Studs to a Black Leather Jacket
For a quick and easy way to accessorise your black leather jacket, add gems and studs, which gives you a distinctive look, full of personality. Choose from metal studs in silver or gold hues for a dramatic look, or bright rhinestones and adhesive gems for added sparkle. While you can pierce the jacket and stitch in the studs, the easiest way is to use a hot glue gun with strong, fabric-safe glue sticks. Use chalk to lightly mark where you want your studs or gems, allowing you to create patterns and images with precision. Then, working from the centre out, start glueing your embellishments, one at a time. After glueing an accessory, press it onto the jacket and hold it down until it dries and has a firm grip.
Adding Patches and Badges to a Black Leather Jacket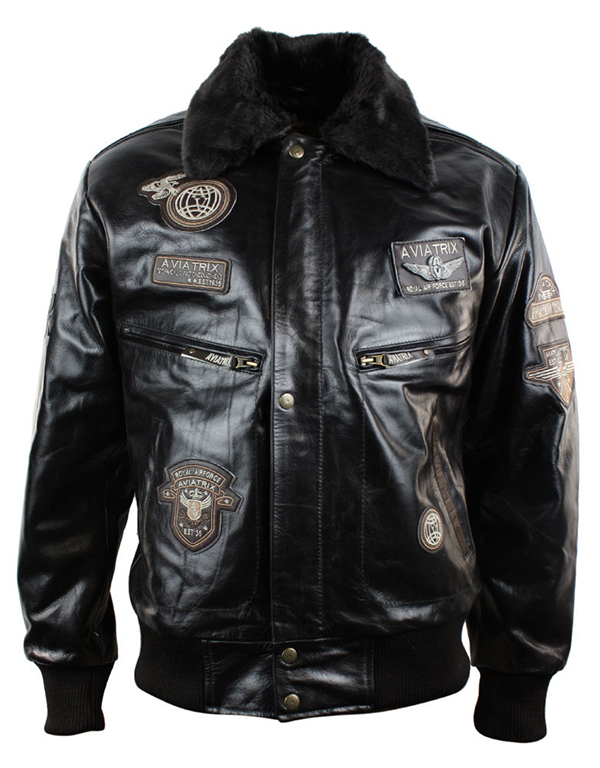 Accessorising your black leather jacket with badges and patches is simple and effective. Choose fabric patches and badges that mean something to you. If you plan on stitching your patches on, you need to first unpick and remove the jacket lining and use a leather needle to piece the leather. Alternatively, use waterproof fabric glue and simply stick the patches onto the leather.