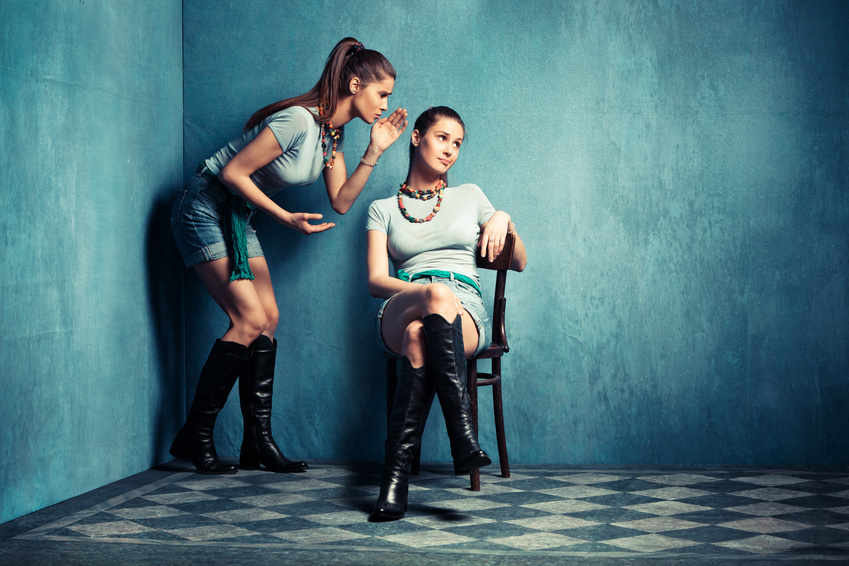 Chic and fashionable, Armani T-shirts are more than your average shirt; they are a style statement. The fashion house makes shirts for women in various designs, including graphic prints, patterns, and beautiful solid shades. Feel like adding some pizzazz to your women's Armani T-shirt? There are several ways to make a top look dressier, including adding the right shoes and accessories.
Accessories
The right accessories make all the difference. Consider the type of Armani T-shirt you are wearing. If it is a solid print, opt for a statement necklace and simple earrings. For a graphic design, keep your necklace simple, but pile on an armful of bangle bracelets and wear chandelier earrings. Layered necklaces look great against a solid-coloured shirt. Adding accessories keeps your look modern and visually interesting. A standout handbag, like a fringed bag, livens up the look, or a bold, printed scarf tied around your neck, on your bag's handle, or in your hair injects some colour and fun. Add a cool watch, sparkling belt, and some sunglasses and you have a trendy, dressy look.
Shoes
Shoes dictate the look of an outfit. Even if you are simply wearing a T-shirt and jeans, adding heels suddenly polishes your look a bit more, making it appropriate for dinner or drinks out. Pulling on sneakers creates a more casual look, so stick with other types of shoes to add dressy flair. Boots are chic with an Armani T-shirt, and in warmer weather, sandals or wedges are appropriate. Add colour with your shoes if your shirt is white or black by choosing bold pink heels or bright green oxfords.
Layers

Use an Armani T-shirt as a layering piece to add flair to your look. This takes your T-shirt from work to evening as well. Slip a blazer or jacket over a graphic T-shirt, or consider a cool denim jacket, black leather motorcycle jacket, or a double-breasted jacket with a pretty scarf. Add a lace vest over your shirt for a Bohemian look, or put a tailored, button-down shirt over your T-shirt for a more interesting look.
Skirts and Trousers

When most people think of reaching for a T-shirt, they think of putting on jeans, too. However, if you want to dress up your T-shirt, think outside the box. Your Armani T-shirt suddenly becomes chic when you pair it with a skirt or dressy trousers. Tuck your T-shirt into a patterned skirt and add a belt and jewellery, or put a solid white T-shirt under a suit jacket and trousers for a modern work look. Leather pants make a bold and daring style statement and pair well with a black blazer if you work in a contemporary environment. Wear a maxi skirt with a loose Armani T-shirt for a pretty look that works well with jewellery.