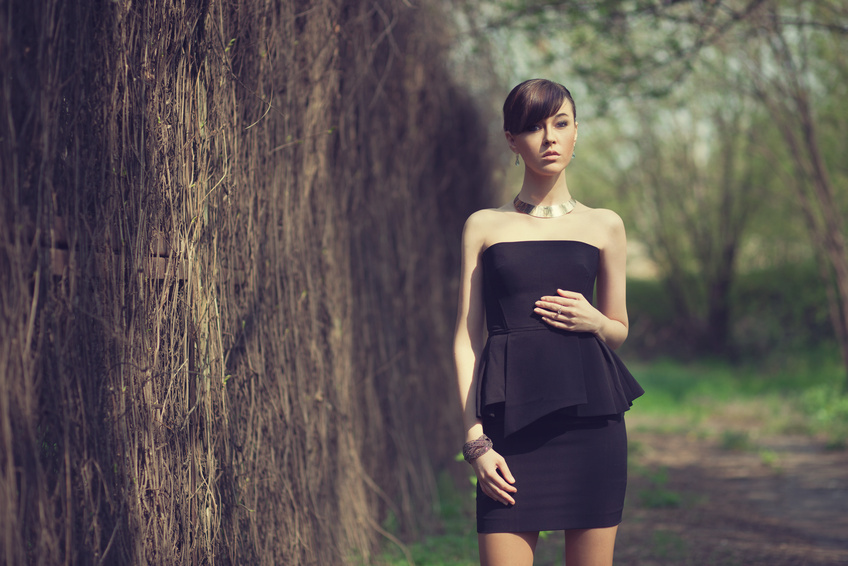 A black dress is one of the most versatile wardrobe pieces a woman can own. When choosing the perfect black dress, women should think about how they plan to style it. The right accessories can add character to an otherwise drab dress or elegantly dress up a casual black dress.
Shoes
If the black dress is intended for a casual setting, women may choose to complement a long or short black dress with strappy sandals or a pair of wedges. Flats are also a great way to keep an outfit casual, while offering a hint of sophistication. On the other hand, a pair of strappy heels are perfect for more formal settings, while a pair of stilettos proves trendy. A shoe with a lower heel in a neutral colour, such as nude or black, is great for those looking for a conservative yet refined look, while red shoes are sure to make a bold fashion statement. A little embellishment, such as sequins or rhinestones, adds excitement.
Clutches and Purses

A clutch bag can help add to the formality of a little black dress, while a larger hobo bag paired with a loose-flowing maxi dress offers the outfit a bohemian feel. Neutral coloured purses prove versatile, as they can be styled with a wide variety of ensembles. However, if looking to add a dash of colour to your outfit, pick a handbag in a fun hue, such as red or yellow. For a polished look, consider matching your shoes and purse.
Shawls and Scarves
A shawl or wrap adds colour and warmth to your black evening dress. This is an ideal option when needing an extra layer in case it gets cold. On the other hand, a knitted cardigan or slouchy blazer tones down the formality of a long black dress, making it suitable for daily wear. Opt for a printed scarf for a casually chic vibe.
Jewellery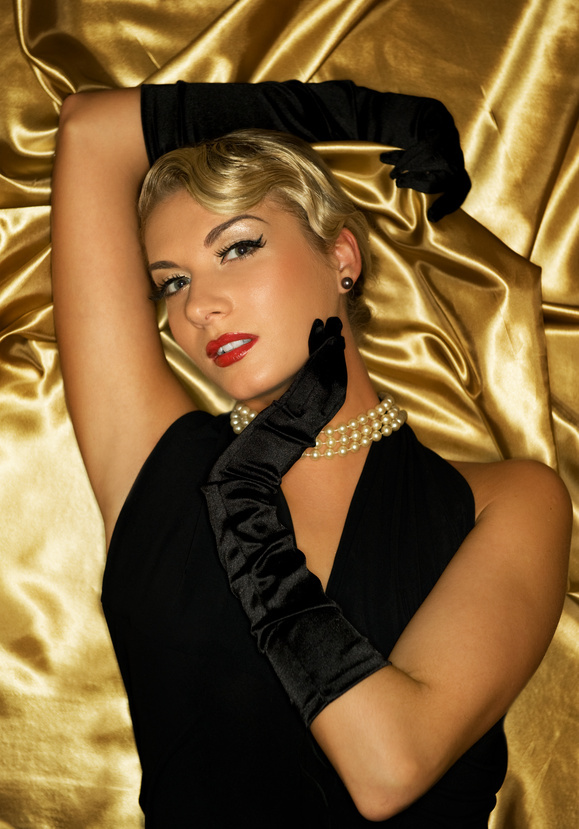 For a modest appearance, opt for dainty accessories, such as a pearl necklace or small earrings. These jewellery pieces prove ideal for work functions and other upscale events. Conversely, chunky jewellery makes a bold fashion statement. Perfect for trendsetters, bigger and bolder jewellery suits drinks parties or a night out, especially when paired with a black lace dress. Consider dangly earrings, hoops, or studs; be sure to wear your hair up to call attention to the earrings. For a more conservative look, add a vintage brooch or more modern button-inspired brooch made of ribbons and feathers to the black dress.