Tips for successfully selling clothes
Make sure that you have adequate lighting as dimmly lit areas stop the buyer from seeing the items detail.
Make sure that you photograph your item on a plain background for maximum effect.
Clear away any clutter as if other items are in the photo it may look as if you are selling more than one thing.
Always make sure that your item is ironed and presented in the best possible way.
Take a few photos at different angles & then choose the best one.
Take a look at the photos below & decide for yourself whether or not these tips work.............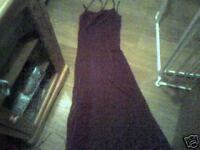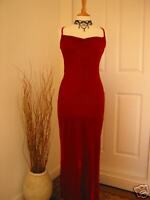 Believe it or not the pictures above are the same item!
Havent got a mannequin, dont panic, pose for the dress yourself or get a friend to!
When listing your item always be clear and precise so that buyers know exactly what they are buying, stating fabric, style measurements & size. This will save time on answering questions.
Always wash & iron your item before posting as this will encourage good feedback.
Be honest about your item, if a button is missing let the buyers know as this promotes an honest seller.
Offer discounts on multiple buys to encourage more sales.
Always answer questions as every interested Ebayer is a potential buyer!
GOOD LUCK SELLING!!!!!