What's the problem?
When buying sunglasses on eBay, please be aware that there are two brand names with very similar logos - DG Eyewear (fashion brand) and D&G / Dolce and Gabbana Eyewear (designer brand).
The value of these two brands can differ considerably and, as some sellers mistakenly list DG Eyewear as Dolce & Gabbana, it could lead to an expensive disappointment for the unwary buyer.
How can you tell the difference?
1. Check the Logo

DG Eyewear logos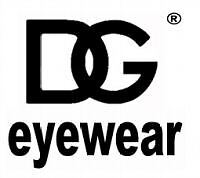 D&G logos


This is useful if the seller has included photographs of any labels, cases or packaging. However, decorative logos used on the sunglasses themselves can vary considerably for both brands so it is very important to ask the seller to clarify the brand if you are unsure.
2. Check the Codes
Before bidding, contact the seller and ask them for any codes printed on the inside of the sunglasses' arms. Dolce & Gabbana have both a model number (ie. DG4029) and also a colour/lens style number (ie.502/73). But beware, DG Eyewear also have model numbers starting with DG - try typing the code into Google to see which brand it belongs to!