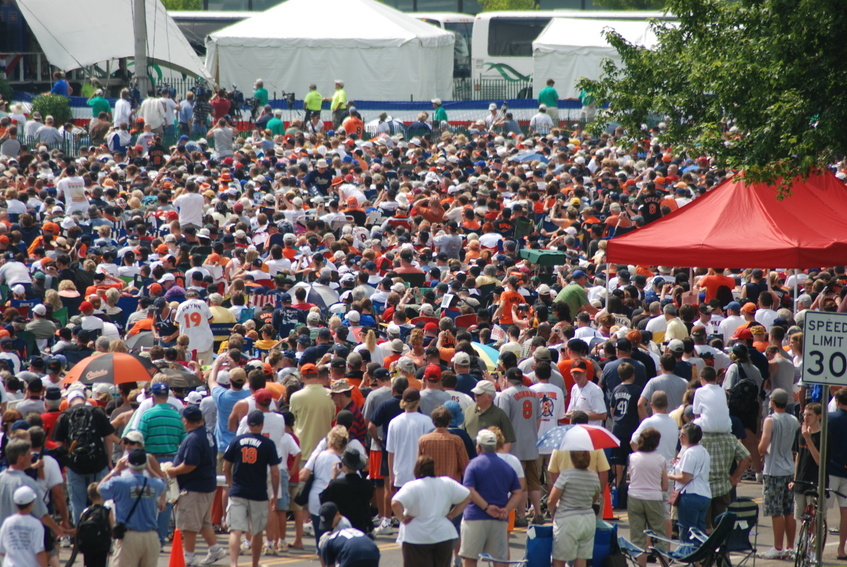 The Sunni Mae Festival is a smaller, yet very enjoyable time filled with live music and entertainment. The 2013 event is the second time the festival has been held and there are plans to keep it going every year thereafter. The Sunni Mae festival is family oriented with a special play area designated for the kids with arts and crafts projects, bouncy castles, inflatable slides, and fairground rides. For the adults there is a licensed bar to indulge in and cool off at. However, adults do need to understand that glassware is not allowed in the park. Only disposable cups can be used.
Everyone is welcome to visit throughout the exciting weekend so long as they have one of the low-cost tickets. It is a fun and entertaining time for all people that features two live stages, DJ's, a silent disco, camping, and several other things that visitors can check out. In the years that the festival has been in existence, the best artists and performers in the area have been scheduled to play and fans from all around have flocked to see them.
The festival is more than just a good time, though. All of the proceeds go to the Lilly Mae Morrison Neuroblastoma Trust. The purpose of the event is to help fund the money needed for Lilly's surgeries that are required for her diagnosis with Neuroblastoma.
About the Sunni Mae Festival Tickets
The Sunni Mae festival is a one day event that and is very affordable. There are camping tickets available for those who wish to stay overnight, but children do not get in free like they do at other popular festivals. In addition to the low ticket price, visitors are also encouraged to donate to the cause if they find it in their hearts to do so. The 2012 festival successfully raised 6,000 pounds for the Neuroblastoma cancer fund, and the 2013 festival expects to collect even more money because there are more great acts available than the previous year. It is the goal to keep making the festival better and better year after year.
The Sunni Mae Activities
In 2012 and 2013 the festival managed to book some pretty exciting acts and this is a tradition that they intend to keep going. In addition to the great performers, there are also many other entertainment venues that members can partake in.
| Sunny Mae Performer | Description |
| --- | --- |
| 3 Channel Pre-Recorded Sets | The Sunni Mae festivals grabs the best artists and DJ's that are available in the Midlands to fill in their yearly line-ups; the 2013 line-up includes Paddy Considine, Great Scott, House of Thieves, Kitten Pyramid, The Sons, and many more |
| Arts and Crafts Tent | There is much more for the kids to do at this festival than just watch the artists with their parents; the arts and crafts tent gives them a chance to stretch their imagination with creative and rewarding projects |
| Camping Sites | Visiting the festival can turn into a fun-filled weekend event for those who would rather stay the night; camping sites are convenient to stay in because they are close to the entertainment and cost far less than staying at a hotel |
| Fairground Rides | The fairground rides can keep children busy for hours, but even the parents can join in on the fun |
| Liquor Booth | For the adults who want a refreshing drink, there is a sports bar on site that sells alcohol in plastic cups |
| Silent Disco | Silent discos have become highly popular at festivals; rather than dancing to audible music, participants are given a headset to put on; to make things even more fun, there are two professional DJ's there who are broadcasting on different frequencies and competing for their listeners attention |
No matter what kind of entertainment people are looking for, there is plenty to be had at the Sunni Mae festival, and since all the proceeds are going to a great cause, there are no downsides.
How to Avoid Buying Counterfeit Festival Tickets
A lot of websites sell tickets because they make a profit by marking up the price. However, some of these places raise the prices far too much, or the tickets they are selling are counterfeit. With the right skills, fake tickets are not difficult to make and the buyer would not know about it until they get to the event and are turned away for not having valid tickets. Making sure the tickets are genuine does take some extra time, but it is well worth it.
Verify the Event Information
While this might seem like a silly thing to check, it is easy to spot a fake ticket if some of the information is not accurate. See what times are listed, the date of the festival, and the address. If it is a ticket with a camping permit, make sure that exists as well.
Find Out What the Tickets Look Like
This is a very simple thing to do that takes hardly any time. Find out what the event tickets look like for the specific year. For example, use a search engine to pull up an image of the 2013 Sunni Mae Festival tickets. Knowing what is printed on it and what shape it is helps shoppers spot a fake.
Check the Phone Numbers
The phone numbers listed can reveal a lot. There should be a phone number for the festival staff on the ticket as well as a number for the ticket master posted on the seller's website. Make sure the festival number is accurate and then try to call the seller. Once on the phone with the seller or the seller's staff, ask about the tickets and make sure that the person on the phone verifies their website address. A scammer sometimes lists the phone number for a different ticket company.
Shop Early
Rather than waiting until the last minute to plan the visit, buy the tickets to the festival early. Shoppers who purchase directly from the vendor are guaranteed to have authentic tickets. However, once the tickets are sold out, it is far more likely that fraudulent tickets start circulating because desperate shoppers are easy targets.
Use Trusted Payment Methods and Websites
Never buy a ticket with cash or a check. Instead, use a service like Paypal or eBay. Both of them have fraud departments and can get people's money back if they are scammed. Even if the seller refuses to refund the purchase, a dispute can be started and if eBay or Paypal feel that the seller is being fraudulent, they initiate the refund themselves. However, if the seller does not have sufficient funds, then no refund is issued. One way to avoid that problem is to use a credit card. Most credit card companies protect their customers and initiate the refund regardless.
How to Shop for Sunni Mae Festival Tickets on eBay
As mentioned earlier, eBay is one of the places that you can shop for tickets. However, eBay is also a great website to find deals on. For example, sometimes people purchase tickets and then realise later on that they cannot attend after all. In this case, they often post the tickets for sale on eBay for a lower price than what they paid. So if you have waited too long to purchase passes and they are all sold out, see if anything is listed on eBay.
To search their inventory, type "Sunni Mae festival" into the eBay search bar. Next, click on the search button and then start browsing through the items that show up. If you want to be more broad, search for something like "festival tickets" to see all of the tickets for upcoming events.
When you have found what you want, and verified that the ticket looks authentic, be sure to check out the seller. A seller's feedback allows you to judge how reliable the seller is; look for sellers with at least a 99 per cent rating, and read the comments other buyers have made, especially buyers who have bought items similar to what you are considering. Top-rated sellers have had a large number of successful transactions and satisfied customers.
Conclusion
Lilly May is the little four-year-old girl whom the charity event was created for. All of the funds from the festival go into a trust fund that is set aside for her possible treatments in Germany and the United States. Neuroblastoma cases such as hers have a 70 percent relapse rate and the money that has been raised for her could be life-saving. Once the funds are no longer needed, all proceeds are donated to Neuroblastoma.org in order to help further the research and prevent other children from suffering from this common form of childhood cancer. Currently there is an average of 650 cases of Neuroblastoma a year and charitable events such as the Sunni Mae Festival are dedicated to reducing that number. Not only are such festivals dedicated to a great cause, but they provide hours of fun and entertainment for all kinds of people at an affordable price.