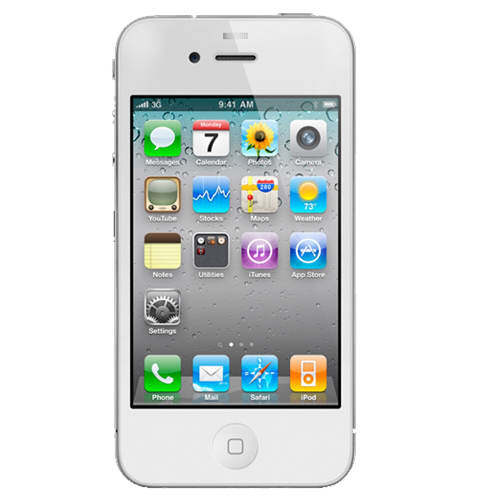 Mobile Internet data services are an increasingly popular way to gain Internet access from a compatible mobile or smartphone device. Connection speeds and data bandwidths have steadily increased since mobile Internet was first introduced, and this is now a reliable and efficient way to surf the Internet and do other Internet related activities. The latest generation of mobile Internet has arrived, and with it there are many benefits. Understand the latest 4G mobile Internet, know what to look-out for in 4G LTE mobiles and smartphones and search for 4G compatible devices with this buying guide.
Introduction to 4G LTE
The fourth generation mobile Internet standard – 4G LTE (Long Term Evolution) – marks a new era of high speed mobile Internet. 4G enables dramatically faster mobile Internet speeds when compared to its 3G predecessor, and this makes every Internet activity more fast, responsive, and convenient. 4G is very well-suited to the high-bandwidth demands of the modern era, from Internet surfing to HD video calling to uploading videos and playing online games. Before now, data Internet was seen as something of a hindrance for the overall mobile experience, but 4G looks set to make smartphones the true entertainment platforms they were always intended to be.
Data Speeds
The theoretical data transfer speeds of 4G are enough to rival and exceed the fastest home broadband Internet speeds. The peak download speed is 300 Mbit/s (37.5 Mbyte/s) and the peak upload speed is 75 Mbit/s (9 Mbyte/s). These are theoretical speeds; the reality will likely see up to 40Mbit/s in areas with a strong 4G signal. Regardless, these speeds are many times the speed of 3G Internet.
4G Networks, Bands and Coverage
Different mobile networks use different parts of the 4G frequency spectrum (known as bands) to offer 4G data services: 800MHz, 1800MHz, and 2600MHz. These different bands were auctioned to the various mobile networks in 2013 by Ofcom, except for EE, who were able to introduce 4G before every other network on its existing 1800MHz band. The 800MHz band is used by O2, Vodaphone, EE, and Three. The 1800MHz band is used by EE and Three. The 2600MHz band is used by O2, Vodaphone, and EE operate on the 800MHz band. EE also operates under the T-Mobile and Orange brands, which means that 4G mobile data services from these brands are provided with EE and their respective bands. LIFE Mobile is a new network which will use EE's 4G network to provide virtual 4G. As a new technology, 4G LTE has had limited geographical coverage, though this coverage has increased a great deal since it was first introduced. EE state they aim to make 4G available to 70 per cent of the population by the end of 2013, and to 98 per cent of the population by the end of the following year.
Buying-Factors for 4G Smartphones and Mobiles
The most recent generation of mobiles and smartphones from all of the major manufacturers come equipped with 4G capabilities, including Apple, Nokia, Samsung, HTC and Huawei. There are now many different mobile and smartphone options to choose between for most brands, at a range of price-points.
Battery Life
4G LTE requires significant battery power when connected to a network- the battery will drain up to 25 per cent faster while using 4G – and this makes battery life an important consideration when searching for a 4G mobile. Like other connectivity options, 4G can be turned off to save battery when not in use. It also takes up battery for the phone to search for 4G networks while connected to 3G networks. There are two major types of battery with 4G smartphones and mobiles: fixed batteries and removable batteries. Removable batteries have an advantage over fixed batteries because it allows the user to purchase another battery and use this as a contingency, if and when the first battery runs out. This is especially an advantage if the mobile is to be used for long periods of time without charging. Battery sizes are given in mAh, which describes how many hours of current the battery can provide before it runs out. Smaller batteries in phones with smaller screens provide less than 2000 mAh while larger batteries in phones with larger screens provide over 3000 mAh.
LTE Bands and 4G Roaming
As previously stated, there are a number of bands of frequency spectrum for 4G mobiles and smartphones, ranging from 800MHz to 2600MHz. Some phones are limited to a small number of bands while other phones include a large number of available bands - this is a critical purchasing factor to understand. When purchasing an unlocked smartphone with 4G capabilities, it is important to make sure that the desired network provider's 4G bands are compatible with the mobile's bands. An unlocked mobile with more compatible bands will be compatible with 4G LTE with a greater number of network operators. On the other hand, a phone which operates in one band only, such as the 1800MHz, will not work in other bands. For example, a phone that only supports the 1800MHz band will not be able to connect to 800MHz 4G LTE Internet. Mobiles and smartphones with many supported bands are also a better option for 4G data roaming, because different network providers in different countries use a variety of different bands. Network providers offer 4G LTE on 800MHz, 1.8GHz and 2.6GHz. Many providers have secured numerous bands to increase availability for their customers and increase compatibility with lots of different mobiles.
Signal Band Characteristics
Lower frequency radio signals can travel further and are better at moving around solid objects than high frequency radio signals. This means that the 800MHz band is better for using 4G indoors and for use in rural areas. Higher frequency signals have a higher data density, which allows faster download speeds and better bandwidth when demands are high. This makes the high frequency bands better for general 4G performance and better for use in cities and other highly populated areas.
Summary
Better 4G LTE phones are phones that have long battery life and compatibility with the largest number of possible bands. However, these features have a significant impact on the overall price, and if the buyer knows which network they want to go with, money can be saved by choosing a phone with more restrictions. There are many other important factors to consider, though the considerations mentioned are the only relevant considerations in terms of 4G LTE. Different network operators will offer greatly varying 4G Internet services, and this makes it important to carefully choose the operator and not just the mobile or smartphone.
4G Mobile Wi-Fi Routers
There is another way to receive 4G LTE Internet on a mobile or smartphone, and that is with a 4G Wi-Fi router. These routers allow any mobile, smartphone or any other device with a Wi-Fi receiver to receive 4G Internet, by connecting to the 4G network and then creating its own Wi-Fi hotspot. The same fast and completely mobile Internet that is provided with any 4G LTE mobile or smartphone can be received by using a 4G LTE mobile Wi-Fi router and the mobile or smartphone in question does not need to have 4G capabilities to gain the same high-speed Internet connection. In the same way as using 4G LTE on a mobile, these routers come with a monthly rental charge and data limits.
Conclusion
4G LTE is a new Internet technology which offers unprecedented Internet bandwidth for compatible mobile devices. A mobile or smartphone using 4G will be capable of performing online tasks with considerable speed, even for the most demanding of user applications. This is certainly the mobile Internet of the future.