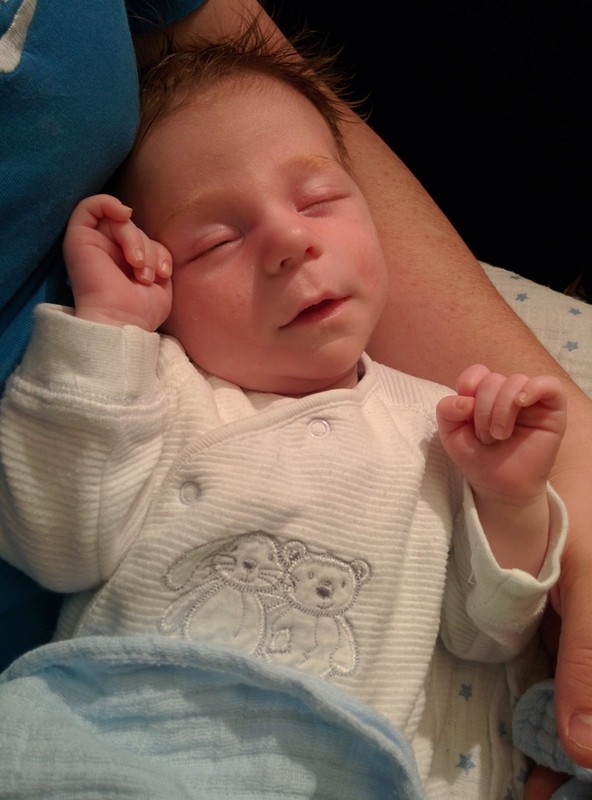 Swaddle up
We were told to swaddle baby, as this helps them to sleep, reminds them of being being held tight in the womb, neither my husband or I could get to grips with this, I don't know if we just have a future Cristiano Ronaldo, who liked to kick all the time but no matter what we did, baby would get out of his swaddle. So we got a Baby Swaddle Wrap : for newborns, these have velcro so don't ping off (that much) in the middle of the night.



Ewan and I sleep
The second thing we got was Ewan The Dream sheep, for our little man, it didn't work the second we got him, but he is very cute, it produces four different sounds, that are very calming and relaxing and we have used it since our little man was only a week old, and now is part of his night-time routine.

With babies routine is key, so whatever you do, do it night after night and you create a routine, which babies love.



Sleepyhead
Lastly and this was a little pricey, the Sleepyhead, again didn't work from the start but once we moved our little man into his crib, we used this, its like a pillow that they sleep in and the pillow seams to hug the baby.
It worked so well, that we have upgraded and got the sleepyhead grand, which he should be able to use until he's around 3 years old.



Our little man now sleeps through and has done for some time, and these items have really helped. As I said previously, they may not work for you as all babies are different, but they worked for us, and like our little boy, we too now have a restful slumber over night.

#GotADiscount #Bzzagent