HOW TO TEAR YOUR THICK MULBERRY PAPERS!
A frequently asked question! Many crafters like to use natural and eco-friendly papers - these handmade thick mulberries tear beautifully but if you've only used thin ones before it can be a bit daunting but...here's how I tear them...
1. For straight lines, fold a line where you want to tear, open up again and place a good ruler/straight edge just to the left (or right if you're left handed) of your tear line.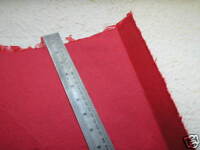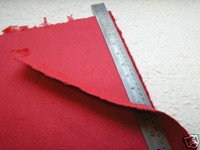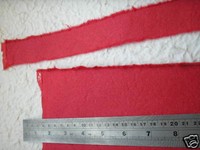 2. Start off the tear with your fingers if necessary then tear against the ruler, keeping the ruler firmly on the paper. Keep tearing until you have one long strip and tear again at 90 degrees to form blanks toppers (work out the size best for you first). If your paper is particuarly thick (or you find it difficult to tear)or if you want a fluffier edge...wet along the tear line first.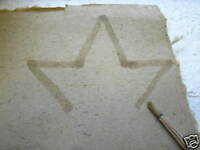 Draw your design straight onto the paper in water!
Different shapes can also be successfully torn with only a little bit of patience...circles are easy - just paint with plain water around a jam jar OR as shown here you can even make star shapes. I have drawn the star using plain water and a paintbrush - go over your design a couple of times until it's just showing the other side then start tearing. Start from near the edge of the paper you are tearing from and gently ease out along each wet line - practise on a scrap bit first to get your confidence...you'll be surprised how easy it is - honestly!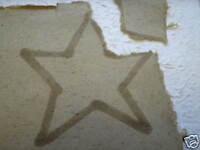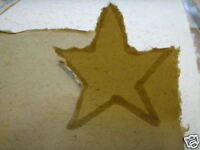 I've made tags out of my stars - one in natural mulberry with grass, one in red thick mulberry paper. Buy from my shop in whole sheets or a selection of <A4s and have lots of colours to play with! Use ribbon on the larger ones and ribbon string on smaller ones...or recycle some wool, strips of old fabric etc.
Happy crafting
Lynda:)