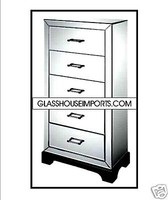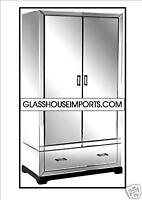 ..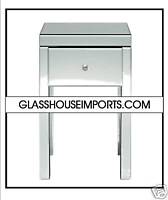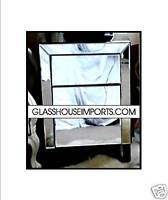 .IS EASY WHEN YOU KNOW HOW!
There are many High St stores from Laura Ashley to M&S selling mirrored furniture which is very expensive! By this we mean that simply to furnish your beautiful home with say, a few choice pieces from stunning all-mirrored wardrobes to chests of drawers and sidetable, you are looking at spending approx. £10K!!!! Yes, £10K!!!! RIDICULOUS, isn't it??? But there is a SECRET WAY TO SAVE THOUSANDS AND KNOW THAT YOU ARE NEVER COMPROMISED ON VALUE FOR MONEY!!
READ ON!!!
No wonder people are looking to ebay and other online outlets to find the same exact pieces for THOUSANDS LESS!!! For example, with us at Glasshouseimports we are able to use ebay as one of our online platforms to sell all the same style pieces from Graham and Green, M&S, Laura Ashley and Next for SO MUCH LESS SAVING YOU THOUSANDS OF POUNDS!
THESE ARE OUR SECRETS WHICH WE WANT TO SHARE WITH YOU!!!
1) Mirrored furniture is having such a renaissance that it is going to be in style for a long long time which means that you do not have to pay high st prices for them!
2) High St stores claim that they are sole designers of the mirrored furniture which is untrue! All they are doing is trying to weaken the other online versions which are IDENTICAL AND CHEAPER! The mirrored furniture you find in stores today are identical to designs made in the 1930's and 1950's - so ALL of today's styles are 'inspired' from then!
3) Mirrored furniture purchased today will be collectables in the future since the original pieces made in the 1930's and 50's were made with less durable wood and mirror - not so today|! Even antique specialists will tell you to purchase an inspired piece from today and not the original period!
4) Mirrored furniture when it is well made does not have sharp corners or box-fit drawers - it should have lovely bevelled glass which has been smoothed with pumice stones - if it is not then you have bought a REALLY CHEAP PIECE which may not last! How do we know this? Because we know how cheaply some items are made, that are made not using the correct glue which can over time tarnish the mirror and since we don't sell that type of rubbish be careful who you buy from!
5) If in doubt you can always contact us via laura_green_ashley_graham_mirrored_furniture on ebay where you can ask us questions from our listings which include amazing mirrored wardrobes, chests, sideboards, sidetables, mirrors, tallboys, drinks cabinets, dressing tables, etc! We want to ensure that you are never ripped off on your mirrored furniture purchases which is why we sell top quality items for thousands less than the high st!