I've been putting on
make up
for a LONG time now, and it's amazing how a few little changes can make a BIG difference in both the time I spend putting on my make up and the results that I achieve. These TOP 10 MAKE UP TIPS are amazing tips from the experts that have made a ton of difference in my make up application, and how I view make up in general. I LOVE these!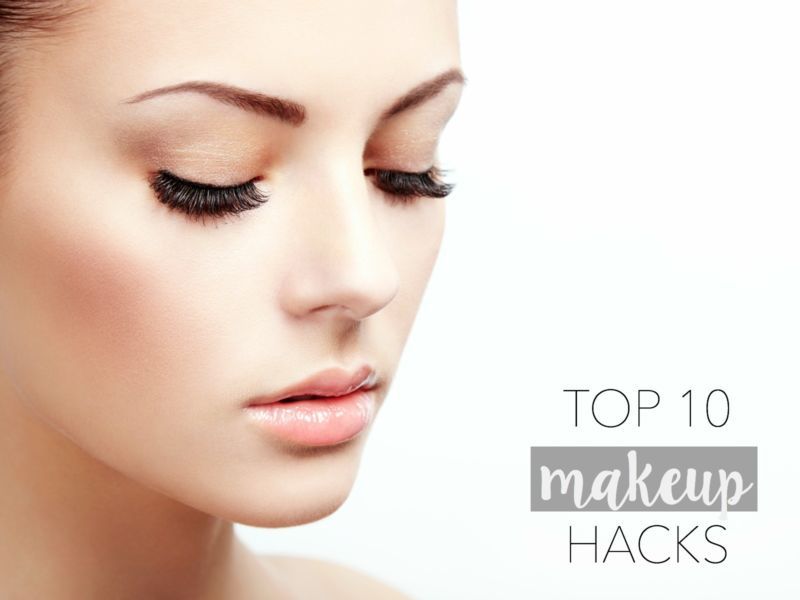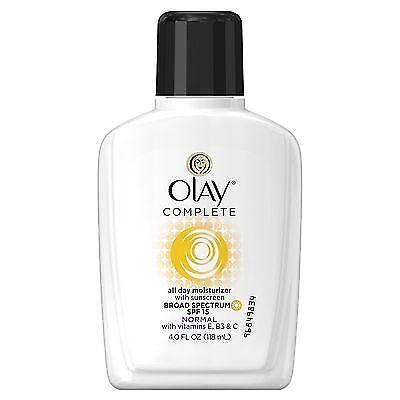 Tint Your Moisturiser or Sunscreen!
If you are not a fan of foundation but want a little colour in your
SPF moisturiser or sunscreen
, custom tint it yourself. Just add a few drops of your favourite foundation to the moisturiser or sunscreen. It's such a great way get the benefits of a bit of colour and coverage and sun protection!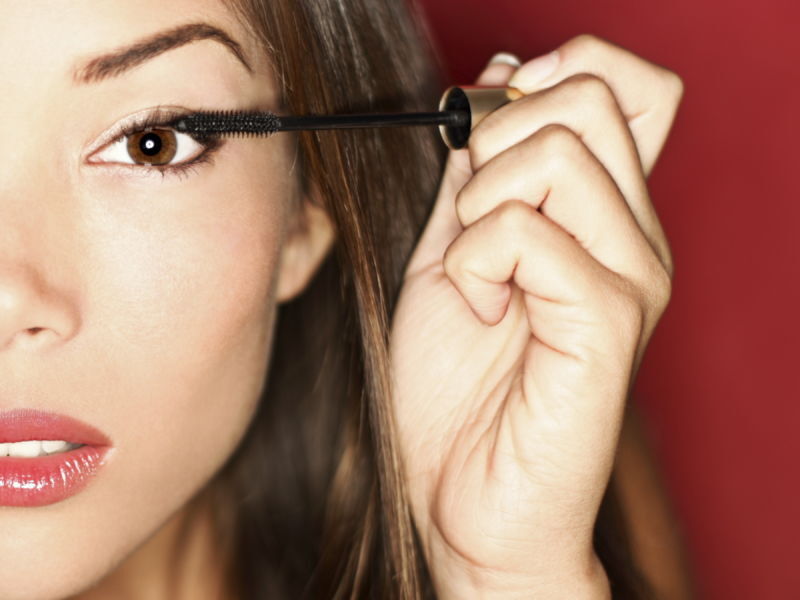 Apply Mascara to Make Your Lashes Look Fuller
Ok. I DID not know this hack until recently. Did you know that if you sweep the mascara wand towards your nose instead of upwards you'll create a look that makes your lashes look fuller and your eyes bigger? Me either. LOVE this one.

Another newly discovered hack, make your lashes look fuller with translucent powder! Simply dust some translucent powder on your lashes with a brush in between mascara coats. It's so easy and really works!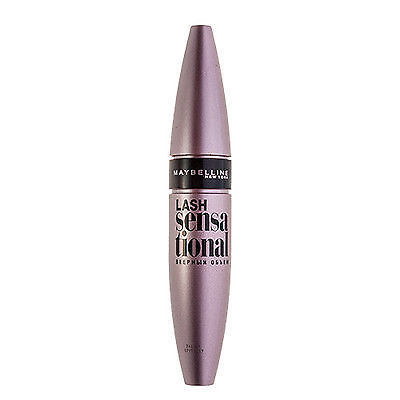 Apply Your Mascara Without Smudges!
Use a business card to keep mascara off the top lid of your eye. Simply hold the card up to your lid to block your brush from smudging it while you apply your mascara like normal.
Give Your Mascara New Life
If your
mascara
starts to get flaky before it's time to throw it out (you should only keep mascara for 3 months), give it new life! You can re-vive your mascara by adding a couple drops of saline solution.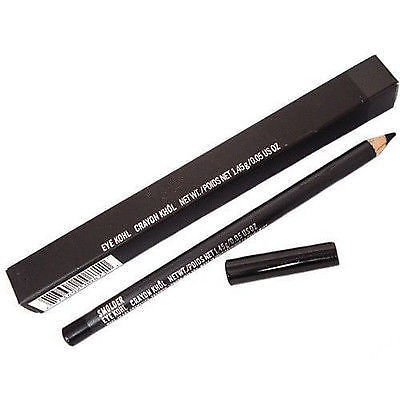 Make Your Kohl Eyeliner Pencil Gel
This just might be my favourite hack. If you can't get the hang of liquid eye liner, this makeup hack is a great imitation. You can make your
kohl eyeliner pencil
look like liquid eyeliner by making it gel! Plus, it's WAY easier to apply. Place the tip of your eyeliner pencil over a flame for one second. Wait about 15 seconds for it to cool down, and apply.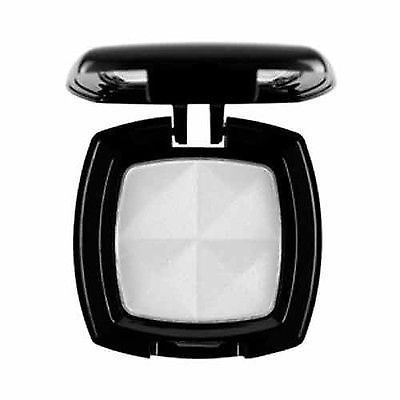 Make Your Eye Shadow Pop
If you want a more intense color from your eye shadow, line your lid with white eyeshadow first. You will be amazed at how much more vibrant your color will be.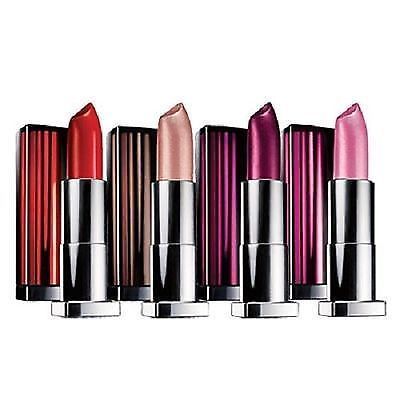 Make Your Lipstick Long Lasting
You don't need to buy specially formulated
lipsticks
in order for them to stay on a long time. This lipstick hack has been around for ages, and it really does the trick! Apply your lipstick and then lay a tissue across your lips. Next, dust translucent powder over the tissue on your lips. This sets the color, making it last longer. Awesome.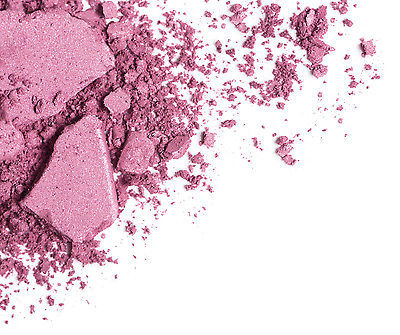 D.I.Y. Lipgloss
Such a smart idea! Make your own lipgloss! Instead of throwing out your broken eyeshadow or blush, use it to make lipgloss. Just crush the broken shadow or blush into a fine powder then mix it with petroleum jelly. Be sure to pick colors you'd want to wear on your lips.
Blotting, anyone?
Toilet seat covers are made from similar materials as blotting papers, so they are actually ideal for mid day blotting. If you have excess oil that needs blotting, you know where to reach.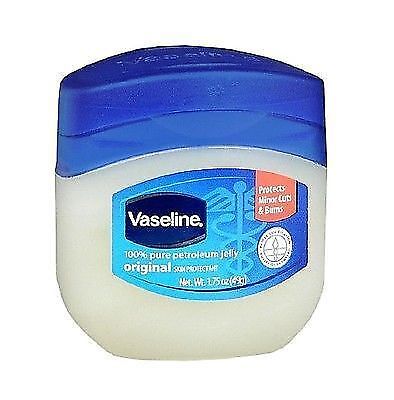 Make Your Perfume Last Longer!
Rub vaseline on your pulse points before applying perfume and it will last longer!
Perfume Pulse Points:
Inner wrists
base of throats
behind ear lobes
behind knees
in the cleavage
in the inner elbows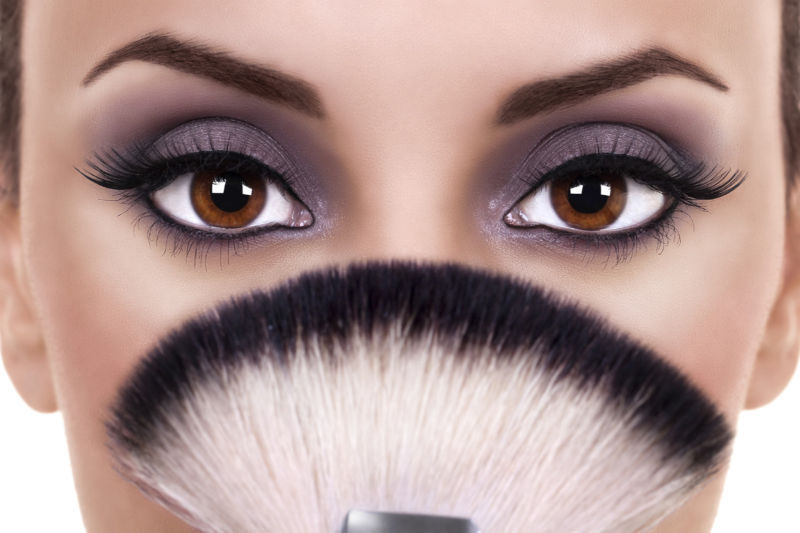 It's All About the Focal Point!
I keep hearing over and over again to pick either the eyes or the mouth and make them the focal point of your face. Play up one or the other. Not both or you might look a bit clownish. This is great news if you are running late!
What's your favorite makeup hack?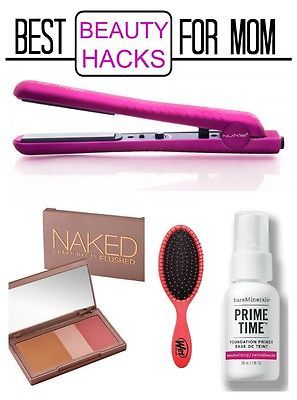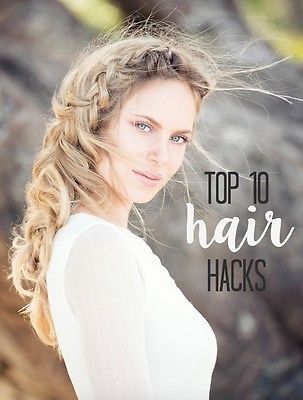 Stay tuned for more organizing tips and easy hacks coming from Kids Activities Blog!