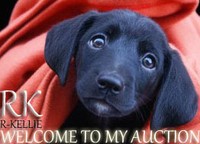 TOP 5 BUYING TIPS ON EBAY
1. ALWAYS READ THE ITEM DESCRIPTION
you must always read the description on any item you buy on ebay, for e.g the listing title may just say
sony camera and the listing description will say this item is faulty. always make sure you read the description fully.
2. CHECK FEEDBACK AND RATINGS
always check the sellers feedback and ratings to see what others have said.
3. USE PAYPAL
maje sure the seller uses paypal as this is a good way of paying and recieving your items quickly. also you are protected up to £500
if anything happens with the transaction.
4. CONTACT SELLER IF UNSURE
if the item is seems too cheap or too good to be true, it probably is, contact the seller via ebay for any info of the items.
5. LEAVE FEEDBACK
if you are happy always leave feedback so the seller will know you have recieved the items.
Thankyou all this was from previous experieneces