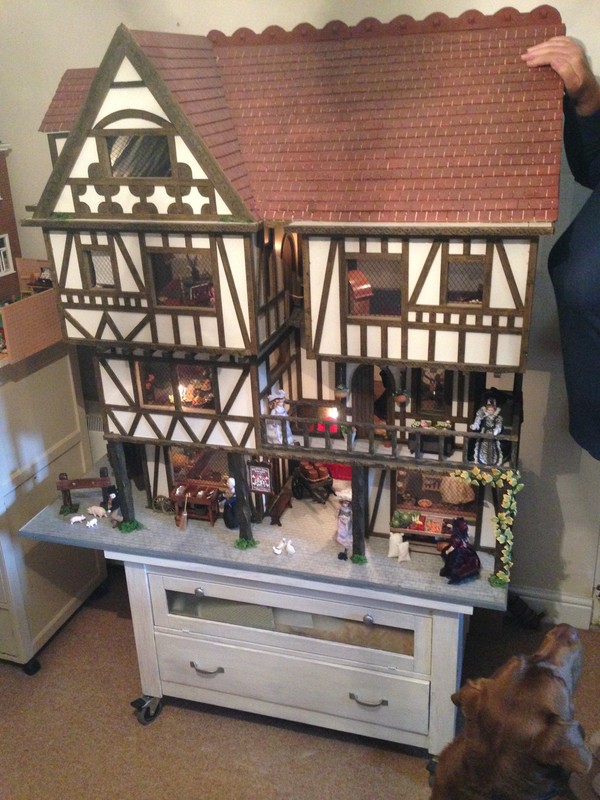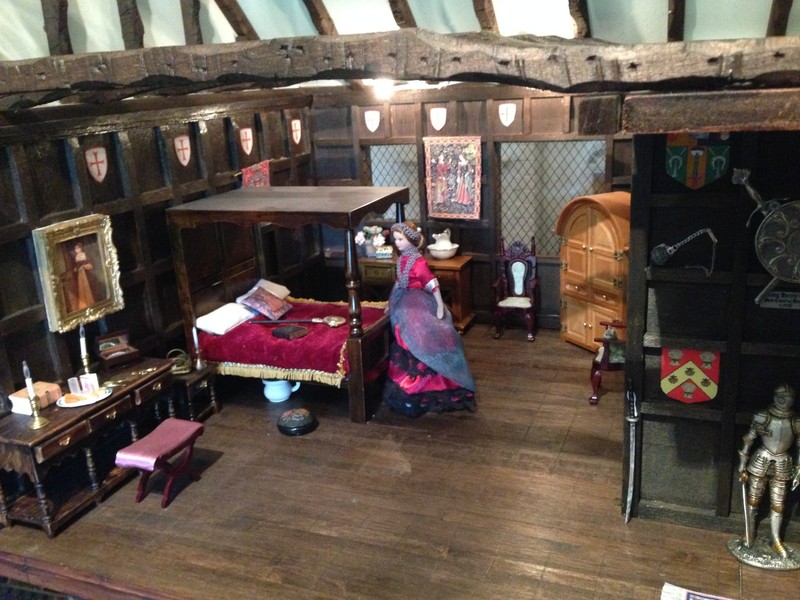 TUDOR ERA
Tudor is a bit more of a challange
most things are bespoke due to a lack of items on the market .prices are higher too
The AimThe aim is to build a 1-12th scale Tudor style dolls house using what good qaulity materials are available to buy, ie windows etc. lighting . But actual room dimensions I thought I would decide as I went along. So there are no plans etc to follow, just what I feel looks right at the time. The aim is not to have a 'perfect' as it would have been back then house, but just to have one that Jaci would like and done as well as I can with my limited abilities....never having done anything like this before. I do want it to be as realistic inside as it is outside though as I feel that is important. Also I dont want joins etc where the fronts come out to be visible.
Update
This house is starting to take over my life ! as they all do ..I spend hours at night thinking about what I can do or add to it to make it look special and unique for Karen. Also thinking about how can I make this front or section come out, or fit in etc etc but

in the winter On average I am working on them for couple hours a day thats spread over 5 houses now . we are running out of room.. but thanks to ebay it does keep moving
anyway must go jaci has just aquired a new project watch this space
cheers .. Colin
BACK SOON!!