For the best home entertainment experience, from
TVs
and movies to games, you need a TV that delivers the goods. While the main choice is about buying the size that suits you, there's a lot more to buying a TV than you may think. Here's everything that you need to look out for.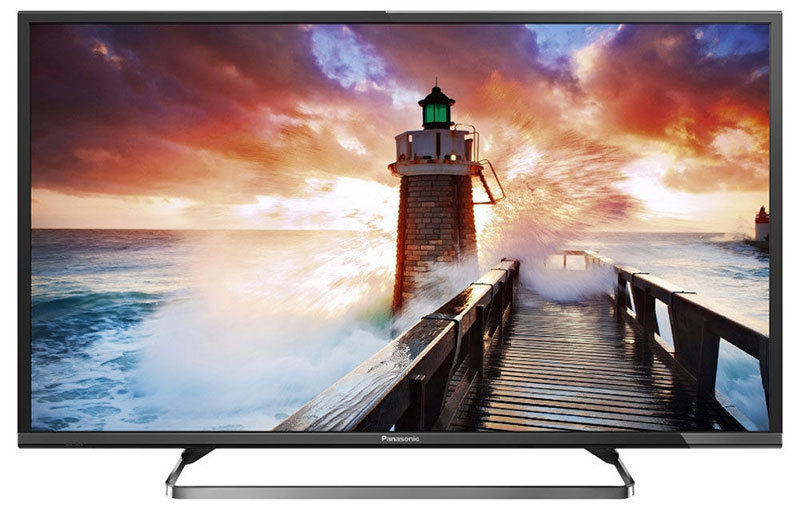 Size
Size is the biggest factor and the simple answer is: buy the biggest TV that you can get away with. The one warning is, don't get confused by the size of TVs that you may have seen in shops, as the biggest TVs can look small in large stores. Instead, note down the dimensions of the TV that you're interested in, so you can work out how big it will really be. As a very rough guide, a 42in to 55in TV is about right for most living rooms; go bigger than 55in if you've got a large room to put a TV in; 32in and below makes more sense for bedrooms and kitchens.
---
Should you go 4K?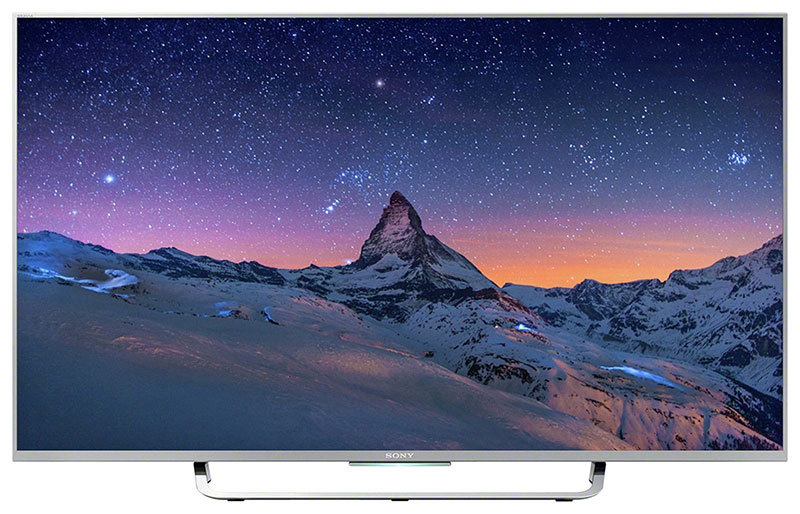 A TV's resolution defines detailed the picture is. At the moment, most HD channels, games consoles and Blu-rays have a resolution of 1,920x1,080 (Full HD). This is enough resolution for most people, but there's a new technology on the scene: 4K. Also known as Ultra HD (UHD), it gives you four times the resolution of a regular Full HD TV with a massive resolution of 3,840x2,160, and it supports films and TV at double the frame rate (50fps vs 25fps). In short it means that content designed for it looks sharper and smoother. That's the good news; the bad news is that there's not much content available for it, with Netflix and BT Sport the main content providers.
Given that 4K TVs are more expensive than their Full HD counterparts, the lack of content may seem like they're not worth it. However, if you're looking for a new TV now, it makes sense to buy one that will support future technologies. Besides, the content available looks set to grow rapidly, with Sky looking set to launch its rival Ultra HD service soon and 3K Blu-ray due out by Christmas 2015.
Make sure that you buy a TV with an HDMI 2.0 input that supports the HDCP 2.2 standard, as older TVs may not be compatible with new devices when they're launched.
---
Technology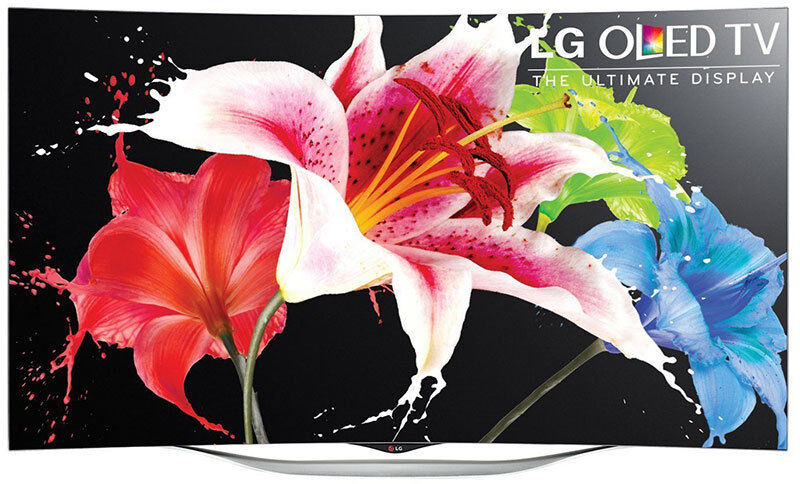 Plasma TVs used to provide the best image quality, but they were power hungry and nobody makes them any more. Besides, Plasma technology doesn't support 4K. That means that you've got a choice between LCD (LED) and OLED.
LCD technology is the current top TV technology. The TV is lit by a permanent backlight, which allows for bright and vibrant images, but means that blacks can look slightly grey. To get around this, most TVs can analyse the picture and adjust the backlight to suit. For example, they can dim the light when you watch dark scenes.
Older TVs use a CCFL light, but newer models use power-efficient LEDs, which also give a more even picture. Top-end LED TVs have an array of LEDs behind the image, divided into zones. Each zone can have its brightness controlled individually base do what's on screen, to give you far greater contrast.
OLED is the new kid on the block when it comes to TVs. Each pixel is self illuminating, which means that they can go from pure black to bright white. The advantage is the incredible contrast. The downside is the cost, but also the fact that there are no clear figures on how long these sets will last: our advice is to go for an LED TV.
---
Smart TV
Practically every TV now is a smart one, which means that you can hook it up to your internet connection and use its built-in apps. Look for a TV that has the apps that you want to use, such as BBC iPlayer for catch-up TV and Netflix for on-demand movies and TV.
Built-in Wi-Fi can be more convenient than a wired network connection, but it might not give you enough performance for streaming all types of video, such as 4K Netflix.
Five of the Best
---
Panasonic TX-55AX902B, £1,200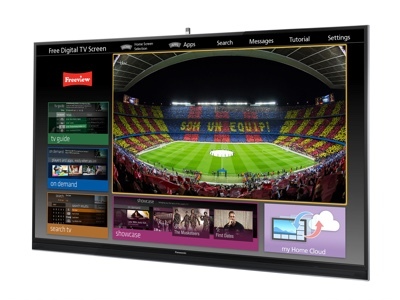 This 55in TV is the best TV that we have ever seen. Producing vibrant colours, dark blacks and bright whites, the picture quality has to be seen to be believed. With support for 4K pictures as well, it's future-proofed if you want the absolute best. If you want bigger, there's a 65in and 80in version available.

We love: Amazing picture quality, 4K
Watch out for: Quite expensive
---
Panasonic TX-50AX802B, £800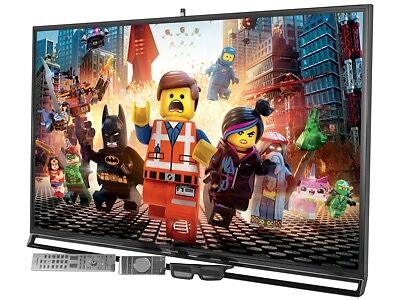 It might be slightly older than Panasonic's brand-new AX902 TV, but this older model is still an extremely powerful 4K TV. Excellent image quality, with vibrant colours and brilliant contrast make this one of the best, and it's great value now, too. Only the slight lack of apps are an issue, compared to other manufacturers.

We love: Excellent image quality, great price
Watch out for: Could have more smart TV apps
---
LG 47LB730V, £700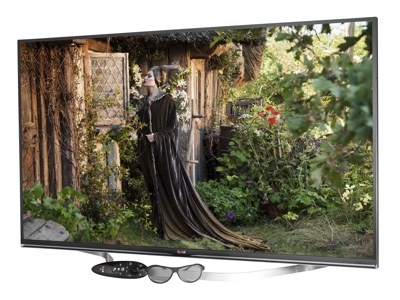 If you're not ready to go 4K, then this 47in Full HD model may be for you. It has one of the best pictures that we've seen on a TV, and will really bring movies to life. It's key selling point is its Smart TV operating system, which is packed full of additional content and streaming services.

We love: Excellent smart TV, great picture quality
Watch out for: Not 4K
---
Samsung UE40H5500, £330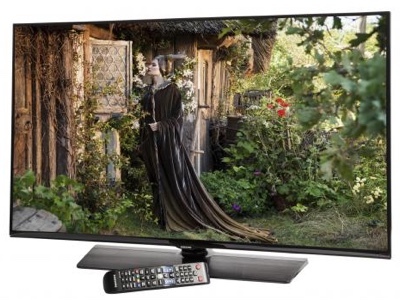 If you're after a bargain, this 40in Full HD TV could well be the model for you. While it may not cost a lot, it has a lot going for it, with one of the best Smart TV interfaces available, with plenty of apps. It's a little plain looking and picture quality lags slightly behind newer sets, but at this price, who cares?

We love: Excellent price, great Smart TV apps
Watch out for: Not 4K, a little bland-looking
---
Finlux 48FT3E242S-T, £400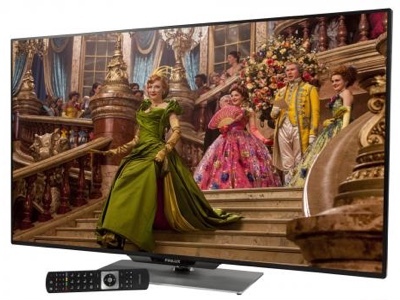 Who said that big TVs have to be expensive? This 48in set is excellent value, if not a little plain looking. It doesn't have many Smart TV apps and relatively few inputs, but the picture quality is excellent if you adjust the settings carefully. If all you want is a good-quality Full HD display, this is the one to buy.

We love: Excellent price, great image quality
Watch out for: Not 4K, few inputs, few Smart TV apps
---