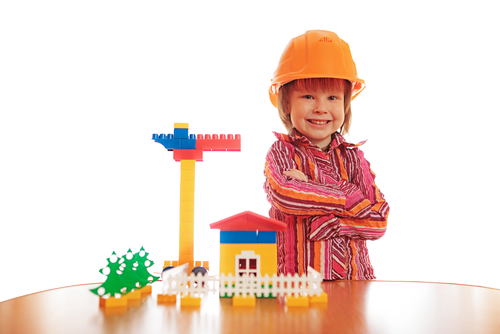 Before you buy
Check the product's age advice, as some children will struggle with building these complex LEGO models. Read the instructions first – or together with your kids – before attempting your feat of engineering. Fan websites can help inspire ideas and solve puzzles.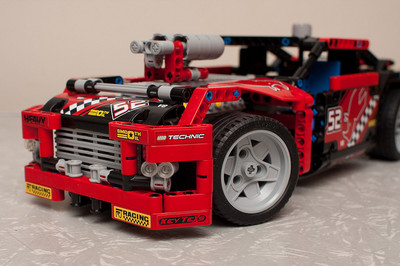 A potted history
These more advanced LEGO models were introduced in 1977 as the Expert Builder series, and renamed
Technic
in 1984. The components have evolved over the years to include electronic units, such as lights and remote controls, opening up a new world of engineering possibilities.
Pricing
LEGO Technic starts at just a few pounds for a small bike or
helicopter
, which offer a good introduction to the genre. Small cars feature a 'pull-back' motor so the vehicles can engage in simple races.
The largest LEGO Technic model is the 42009
Mobile Crane
MkII that costs around £150. The model has 2,606 parts, is eight wheel-drive, has 10 wheels, a rotating superstructure and an extendable crane arm. It has two variations, each of which takes about eight hours to build. A new excavator 8043 will cost more than £300, but is a fully-functioning motorised vehicle, while the 8258 truck will cost about £360.
Some models cost between £500 and £600, so it is no surprise that some buyers go for second-hand sets. Some sets were only released in certain countries – for example, Japan, which creates demand from collectors.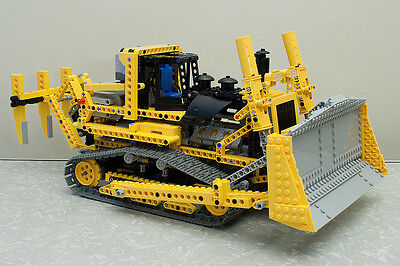 Age ranges
LEGO Technic is not for very young children. Some models are suitable for seven-year-olds at the very youngest, but for many the range is 11 or 12 to 16. They may be frustrating to build, and technically difficult, but ultimately are good fun and instil a satisfying sense of achievement on completion!
The logging
truck
, for example, comes with three instruction books, each between 60 and 84 pages long, and several hundred pieces. Even an adult should put aside several hours to succeed with a project such as this.
If you don't want to risk your child either eating or losing some of the small parts, you could always build the kits when he or she has gone to bed and then let them play with it the next day while explaining the workings of the main parts.
If you are buying for a younger child, consider buying a kit from one of the many funky
LEGO themes
and combine it with the LEGO Technic kit – imagine building Homer Simpson a new car, a fortress for Harry Potter, or a hovercraft for the orcs from
Lord of the Rings
.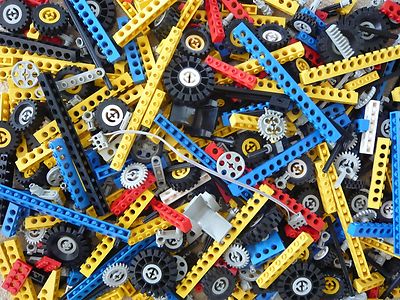 Getting started
When buying
LEGO Technic
(especially second-hand), make sure that the instructions and all parts are included. It might seem laborious, but check this before construction, so you can contact a seller quickly if anything is missing.
Clear a space on a table so you can spread out the parts and differentiate those that look similar – for example, arrange the rods in order of size, comparing them with the included size chart. There is nothing more frustrating than using the wrong piece and only finding out much later on when the instructions cannot be followed and the builder needs to go backwards to correct the mistake. This is especially true of the newer studless LEGO kits as these are mostly built from the inside out.
If you lose the instructions you can visit the official LEGO website where you can download replacement instructions as PDFs, and/or order spare parts. Car boot sales often sell bits and pieces, and you can also pick up bags of assorted LEGO parts from both new and vintage sets.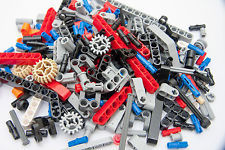 Experiement and build
If you like to break the rules, why not mix up your sets a bit? You could build a car with helicopter blades attached, or a boat with an attached winch, or a hovercraft with a crane arm. Experiment for a while and then work towards an overall plan.

LEGO Technic knowledge books are available that demonstrate the basic configurations of shafts, pulleys, turntables, and the mathematical rules of building. The official LEGO website also features fans' creations, stories, pictures and videos.

There are numerous other websites to refer to for technical, physical and practical advice when building large-scale projects. These complex models are more than toys and engineering principles generally need to be applied. Splitting the project down into components, such as the chassis, suspension, and engine, and then combining them at the end, is one way of tackling the build.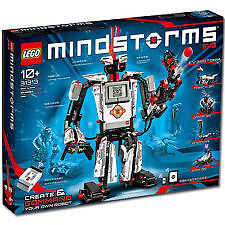 Advanced
LEGO Technic can be combined with LEGO
Mindstorms
, a series of kits for building customised, programmable robots. These can be controlled through a PC, Mac or tablet, or through infra-red remote control. The robots can talk, walk, think and complete other tasks, via a central control system built into the LEGO structure known as an EV3 Intelligent Brick.
LEGO Mindstorms sets are an excellent way to get young people interested in technology as they develop skills in computing systems and languages, sensors and engineering and construction. As well as robots and miniature vehicles, you could build devices with a practical use – a quick internet search will reveal everything from a CD loader to a chocolate dispenser to a
Rubik's Cube
solver. Using touch, colour and light sensors the robot can be programmed to react differently in different situations.
The joy of LEGO Technic is that imagination is the only real limiting factor. Invest the time and effort to buy wisely and learn how to build the pieces properly, and it may become a lifetime hobby or even a future career.