Your smartphone is the one device that you're pretty much guaranteed to carry everywhere with you. With better-and-better cameras in them, they're no longer a poor second-choice to a compact camera; well, that's if you know how to use them properly.
With the right tips and tricks, you can use your phone's camera to capturing stunning shots wherever you are. T
o help you get the most from your smartphone, here are some key
pointers to bear in mind. We also take a look at 3 of the best smartphones for taking pictures and compare their features.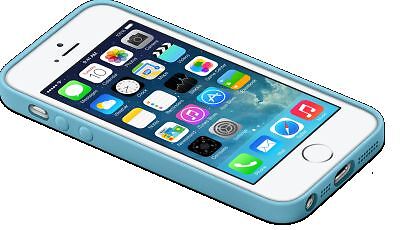 eBay loves:
Great pictures, brilliant burst mode, many apps to choose from.
Watch out for:
Not the highest-resolution images.
RRP:
£549
Apple's latest and greatest smartphone has a couple of tricks up its sleeve. First, its sensor uses large pixels to improve low-light performance. Secondly, its image processor gives the phone an incredible burst mode: hold the shutter down and you can take as many photos in quick succession as you like. The 8-megapixel sensor produces well-exposed photos and there's a brilliant panorama mode built-in. There's even a clever dual-tone flash, enabling you to take natural-looking pictures using the flash. On top of that, Apple's app store has a massive range of photography and editing applications.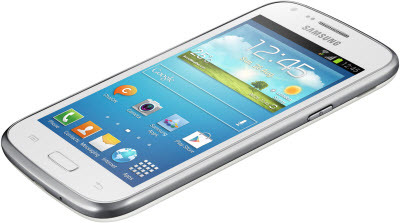 eBay loves:
High resolution pictures, great exposure, great choice of Android apps.
Watch out for:
Image noise increases in low light.
RRP:
£570
Samsung has dramatically improved the camera for its latest smartphone. Its 16-megapixel sensor takes clear, detailed shots. Thanks to the ISOCELL technology, there's less light leaking between pixels, which helps improve images. A smart interface, well-exposed shots and a bright flash mean that you can take pictures in any lighting condition. Our one minor complaint is that image noise noticeably increases in low-light. With plenty of apps available for Android, you can take your photography a lot further, expanding the phone with new software for taking and editing pictures.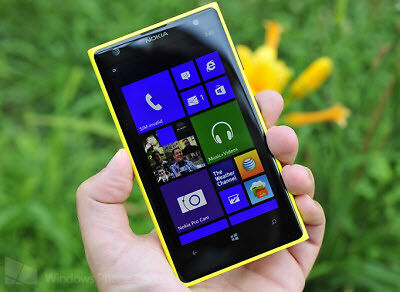 eBay loves:
Huge resolution, amazing image quality.
Watch out for:
Runs Windows Phone 8, which has a poor selection of apps.
RRP:
£405
The Nokia Lumia 1020 is like no other smartphone. Its PureView camera sensor is roughly twice the size of those used in other smartphones and it has a huge 41-megapixel resolution - that's more than most digital cameras. Nokia will let you save the full image resolution, but also outputs a more modest 5-megapixel image, which is easier to share. Plus, the smaller image can use the detail in the full resolution capture to reduce noise and improve your low-light photography. The results are simply incredible. With a RAW mode available, too, this really is the photography-lover's smartphone.
---
Tips and Tricks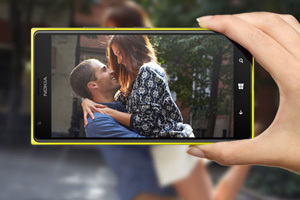 Go horizontal
Although there's nothing wrong with taking photos in portrait mode, most shots are traditionally in landscape mode. If you're taking a group shot or photographing a landscape, don't forget to turn your phone on its side.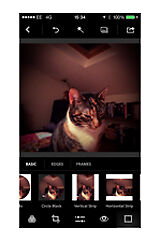 Don't zoom
Although your smartphone's screen enables you to compose a photo using your fingers to pinch and zoom in, it's best not to. Smartphones use a digital zoom, which means that they digitally enlarge the picture, rather than using optics to get closer to the action. The result is that image quality is reduced, so avoid the digital zoom. Instead, either move closer before taking the picture or crop and zoom manually after the photo has been taken.
Edit later
Although you can use a lot of shooting filters and there are a lot of apps designed to do this, don't get too carried away. For most subjects, it's best to take a plain shot and then edit it later. There are plenty of smartphone image editing apps, but the brilliant Adobe Photo Express is a great choice.


Turn of the flash
Smartphones seem to love the flash, but the results are far from perfect, with red-eye and an unnatural glow invading your photos.
Instead, use the flash sparingly and only when there's no alternative. For pretty much all other situations, set the flash to Off.
Just because you're using a smartphone rather than a proper camera doesn't mean you should forget about good composition.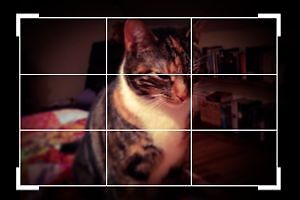 Rule of thirds
Smartphone camera apps generally have the option to turn on the grid, which splits the screen into 9 boxes. You can use the lines dividing the boxes to compose shots, using the rule-of-thirds.
This is a method of composition where you align objects with the guide lines and intersection points. For example, if you were taking a landscape photo, you'd align the horizon with the top or bottom horizontal line.

Tap to focus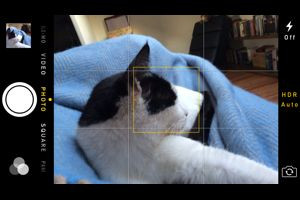 Although your smartphone will try and make things easy for you, by focusing on people and objects it thinks are interesting, it can often get things wrong. Fortunately, control is in your hands with the vast majority of smartphones.
Rather than letting the app take control, just tap the part of the screen that you're interested in and the camera will focus on that part of the image.
This can also save time when taking a photo, as you can tap the area you're interested in and let the camera focus. When you hit the trigger button your smartphone is quicker to respond, as it's already focused.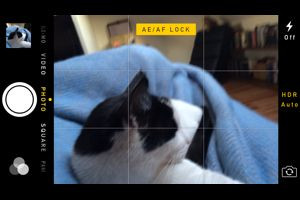 AE/AF Lock
The Auto Exposure/Auto Focus lock is a great way to take pictures, as it locks the camera's exposure and focus.
By doing this you can rapidly fire off multiple shots with everything staying the same between them. This negates the need for the camera to refocus and measure the scene before every shot.
Turning the mode on differs between operating systems, but for iOS tap and hold the screen; for Android press and hold the shutter button.
---
Comparison table
| | Apple iPhone 5S | Samsung Galaxy S5 | Nokia Lumia 1020 |
| --- | --- | --- | --- |
| Screen size & resolution (pixels) | 4in, 1,136 x 640 | 5.1in, 1,920 x 1,080 | 4.5in, 1,280 x 720 |
| Size (mm) & weight | 123.8 x 25.6 x 7.3, 112g | 142 x 73 x 8.1, 145g | 130 x 71 x 10, 158g |
| Operating system | iOS 7.1 | Android 4.4 (KitKat) | Windows Phone 8S |
| Storage capacity | 16/32/64GB versions available | 16/32GB versions available (microSD card slot for expansion) | 32GB |
| Camera resolution | 8-megapixel | 16-megapixel | 41-megapixel |