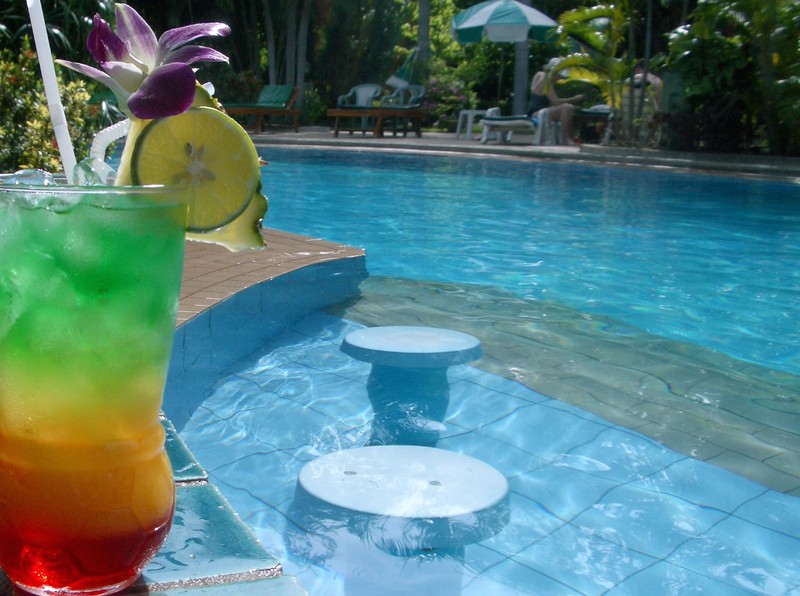 So, you've got the space, you've got the funds, and you've set your heart on that dream swimming pool. But what do you need to know before taking the plunge?
Before you do anything...
Check whether you need planning permission for the type of pool you have in mind. Although the planning laws for garden swimming pools were relaxed in 2008, there are still rules to stick to. Have a look at the
Planning Officers
' advice sheet or contact your local planning authority for details.
No matter what figure you have in mind, it is advisable to set a budget for your total pool build and include extras in this. Oh, and don't forget to stick to it, it's easy to get carried away!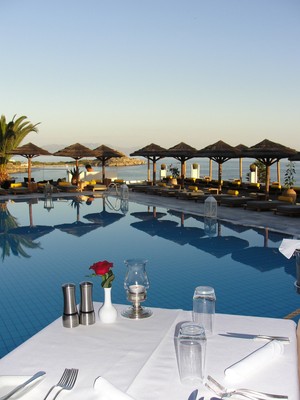 Make a wish list
To help you arrive at an approximation of what you want your dream pool to be like, draw up a wish list. Do some research on latest technologies, materials, costs, maintenance, colour schemes – and of course factor in what it is you want to mainly use your pool for.

Swimming, you fool, may be the reply, but this may be a secondary consideration for some people, who may want it to be an entertainment area for pool parties, so the design and accessories may play a bigger role here. Getting the design right to start with should avoid costly additions and modifications afterwards.

Also, a pool for serious swim training will be totally different from a cute, natural outdoor plunge pool. Pinpointing your must-haves, wants, and if-possibles on a wish list will give your installation company a much better idea of your tastes and a more accurate base for quotations.

eBay likes: cut out pictures of pools, colours and designs you like from brochures and magazines or use photos taken on holiday as inspiration.
Safety
This should be at the top of your list when planning your pool. There are a range of security measures you can install if you have kids or pets, for example, to stop them falling in by accident or setting off an alarm if they do. Consider non-slip materials for anywhere surrounding the pool that will become wet.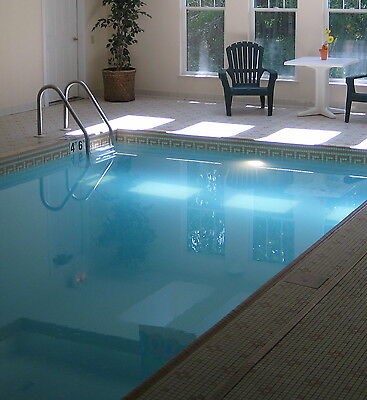 Pool location
Indoor or outdoor
It is a natural assumption that it is cheaper to build an outside pool than one in an existing or purpose-built building. That is not always the case and prices vary hugely according to each individual situation.

Similarly, the cost of a purpose-built swimming pool room may not be as much as installing a pool in a pre-existing building. You will of course need to consult specialist pool installers for advice before making a final decision.

Of course you may just want a temporary summer pool, in which case you could consider an above-ground, framed pool for the kids to splash about in.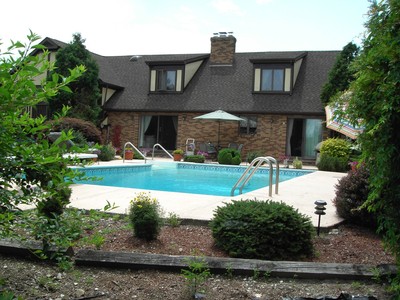 Consider how often and when you will use the pool. A cheaper, shell-only outdoor pool means you will not be able to use it between October and March, which means it may not represent as good value for money as a heated indoor pool you can use year-round, no matter what the weather.

Some people choose to shut down their pool at the end of each season and reopen it each year. This may be more economical than keeping the pool running over the winter when it won't be used.

eBay likes: cut out pictures of pools, colours and designs you like from brochures and magazines or use photos taken on holiday as inspiration.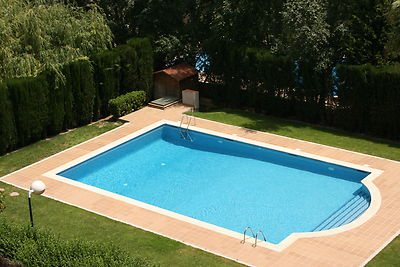 Traditional or natural
Traditional
The image of a classic home pool is a rectangle of crystal clear turquoise, with a whiff of chlorine, a neat concrete surround and endless blue skies above. This is still possible to achieve, but pool design has moved on in leaps and bounds since, and natural pools have become more popular.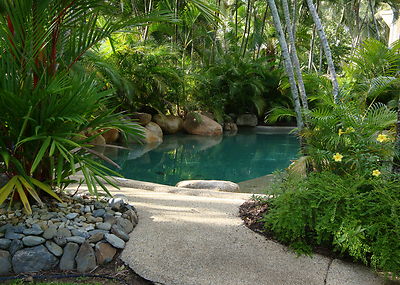 Natural
This type of pool is designed to fit into natural surroundings and is usually made from natural-looking materials, such as stone and wood. There are various types of natural filtration systems that negate the need for harsh chemicals and cleaning products.

Clear, hygienic water can be maintained naturally through reed bed filters or natural biological systems. These pools shouldn't need chemical dosing, annual draining or covers to maintain the swimming conditions, manufacturers claim.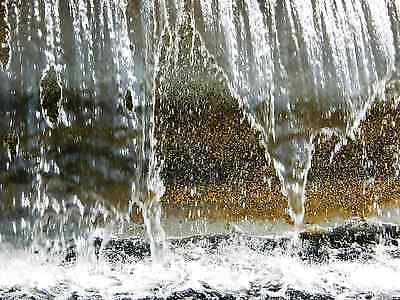 Environmental impact and energy efficiency
Swimming pools traditionally had a bad reputation for their high-energy and water use credentials. Cleaning, draining and topping up swimming pools through evaporation all involves a huge volume of water, which is both expensive and negatively impacts the environment.

Heating a pool (especially outdoors) uses large amounts of electricity – again, pushing up both bills and carbon footprints. However, the advent of renewable technology such as solar power, more efficient insulation techniques and less harsh chemicals have helped to reduce the negative impacts of owning a swimming pool. Do your homework to find out what is feasible and speak to your pool installer.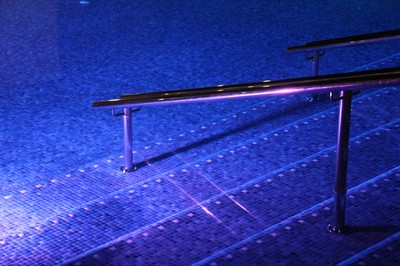 Extras
So, the pool design is fixed in your head, but that's just the tip of the iceberg. Now you have to decide what will make up the surrounding area, what lighting you want, whether to incorporate a water feature, a slide for the kids, or a grand stepped entry to your perfect pool.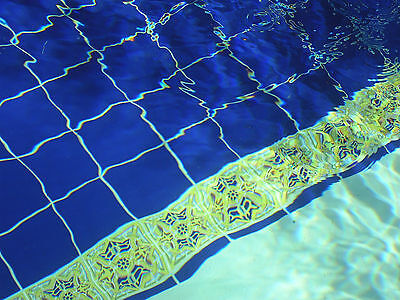 Theme
Plumping for a pool theme – from Mediterranean to ultra-modern – can inform your decisions about complementary extras. A modern pool may suit coloured, under-water LED lights, for example, whereas a natural pool with wooden deck and planted surrounds may be better suited to subtle low-key white lighting.

Downlighters, uplighters, moonlighters, lighting for steps and edges, there are endless permutations to illuminate and show off your prize pool in all its night-time glory.
Water features
A water feature will add interest and totally change the look and function of your swimming pool. Choosing something to complement your general theme is advisable – a granite slab trickling water would look great one end of a natural pool, for example.

eBay likes: a waterfall feature with natural 'cave' and seats behind for romantics.
Price
How long is a piece of string… and how big and elaborate is your pool design? Every situation is different so be sure to get quotes from several installers to give you an idea of overall costs. Consider longer-term costs too, such as ongoing maintenance, cleaning and chemicals.
Installation time
As a general rule, a simple, outside shell-only type pool may take around a month to install. Indoor pools involving new builds and/or building modification can take four months or more.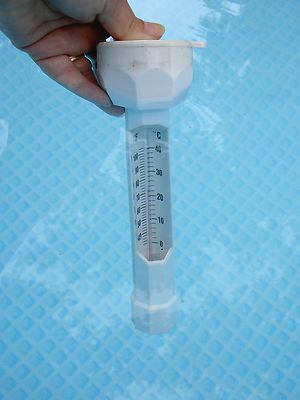 Maintenance
For more traditional, chemically-maintained swimming pools, testing the water quality two to three times a week is recommended. Adjustments should be made accordingly, to maintain a hygienic and safe swimming environment. Correcting chemical imbalances will not only ensure swimmers' comfort, but will help fixtures and fittings last longer.

Vacuuming the pool, cleaning filters, maintaining covers, checking water levels and avoiding scale buildup are all ongoing tasks for this type of swimming pool, whether indoor or outdoor.

A natural outdoor pool may require less maintenance, both in terms of cost and time, if it is set up correctly to start with. Individual companies have their own systems for biological control of bacteria, from physical agitation to absorption in reed beds, so again, it's worth reading up on what might suit you, your pocket, and the time you have.