TalkTalk Internet and Phone
I thought I may as well share my experiences with TalkTalk telephone and internet to hopefully help other people avoid the constant hassle I have. Hopefully my internet will stay working long enough for me to write this guide.
I used to be with AOL internet and had years and years (over 10) of very good service - rarely, if ever down and cheap enough to be satisfied. Then due to the recession and times being tough I switched onto TalkTalk to save about £10 per month (my wages had been slashed by 40% so every little helped).
Immediately the nightmare started.
AOL bought out TalkTalk (as they were rivals) so we were assured the switch over would be fine. We switched over - my new D-Link N wireless router was all set up ok and it ran nice and fast - for the first day.
Then - disconnect - reconnect - disconnect - reconnect (red light in the router showing internet is down). That is how its been ever since - router can be on the main socket or not - it doesn't matter. Sometimes it can work all day and others its off every 10 minutes. They have done line checks and told me that I'm 2 miles from the exchange so distance isn't a problem... The screen shot below shows the big red X showing i have no internet but the green ticks show my DSL and wireless are great! whoopee! oh but still no internet...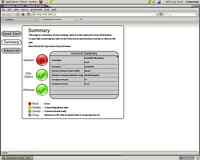 Here it is trying to reconnect: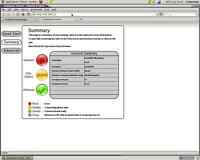 We have an Uncle in the neighbouring village to us and when he switched to TalkTalk his service never even came on.... but he luckily got rid of it before the trial ended. I unfortunately believed that they would sort the problem and persevered - my trial ended and I am locked into a 18 month contract of poor service.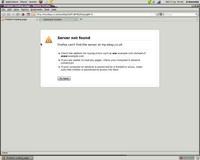 I see the above screen alot.
I would like to say "well at the least the phone service is OK" but I cant.... we often get cut off calls, calls we answer and they cant hear us, echoing on the line so bad you have to hang up... the list goes on.
If you are thinking of switching - forget the price - for the hassle look around - ask your neighbours for experiences and who they use. Check google for service providers in your area, otherwise you can seriously regret it like me.