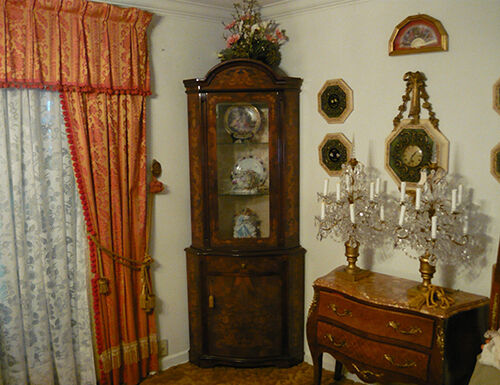 Whether it is for storage, housing a TV, or displaying a personal collection, a corner cabinet fits neatly into virtually any room in the home, taking up little space. Corner cabinets come in a range of sizes, including tall and short cabinets. To help decide between buying a tall cabinet or short cabinet, consider where the corner cabinet is to be used, how it will be used, and the different materials cabinets are made from.
Decide Where the Corner Cabinet is to be Used
A corner cabinet makes for a great storage space. Tucking neatly into an unused corner of a room or hallway, a corner cabinet can be purely for decoration, for practicality, or a mixture of both. Before deciding on whether to purchase a tall corner cabinet or a short corner cabinet, first decide on where the cabinet is going to go. Many corner cabinets are made for specific rooms. Corner cabinets, like corner TV cabinets, are often short and house a large screen TV as well as DVD player, and various discs. Some have several shelves that also hold a stereo and other audio visual equipment. These fit nicely into living rooms, rumpus rooms, and even bedrooms. Bathroom corner cabinets are often tall, and able to hold various bathroom and personal items as well as towels and larger items.
Decide How the Corner Cabinet is to be Used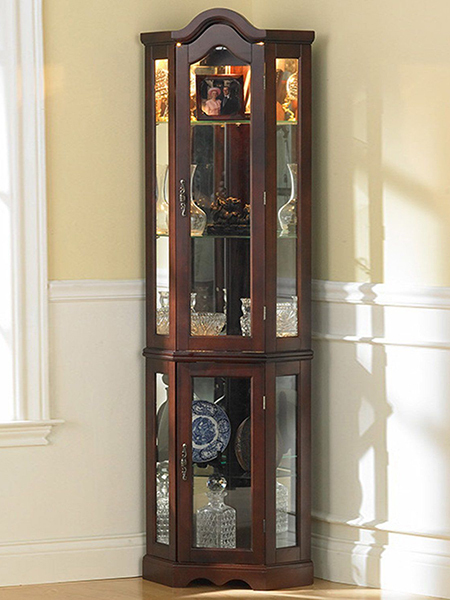 Another important consideration when choosing between a tall and short corner cabinet is to identify how one plans to use it. If storage is the main focus, a tall corner cabinet is ideal. If aesthetics is the focus, a short corner cabinet may be more suitable. Virtually any room or space in the home suits either a tall or short corner cabinet. Usually tall, a corner display cabinet is a great way to show off those collectible items, while keeping them safe and protected. Choose a corner glass cabinet for display purposes. For basic storage purposes, consider a simple corner wall cabinet, either wall-mounted if it is a short cabinet, or floor standing if it is a tall cabinet.
Consider Corner Cabinet Materials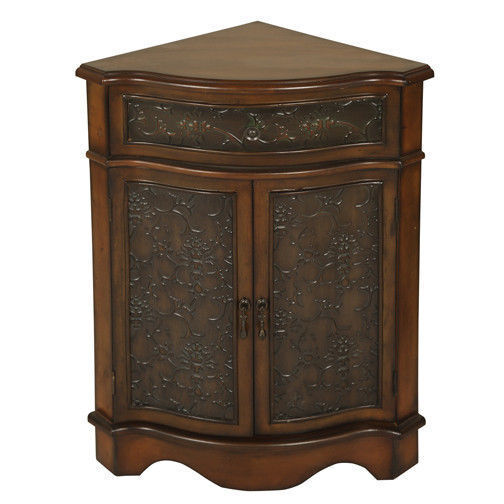 The majority of tall and short corner cabinets are made of wood. Oak cabinets and mahogany cabinets tend to be the most popular as they are attractive and durable. For a less expensive option, consider a pine corner cabinet. Display cabinets usually feature glass doors, glass shelving, and sometimes have a mirrored back. Corner cabinets for storage purposes usually feature sturdy wood shelving and solid wood doors. Tall corner cabinets and short corner cabinets are available in a range of materials and wood types.