Displaying your tax disc

Failure to display a tax disc correctly can result in a Fixed Penalty Notice being issued. Your tax disc must be fixed and clearly exhibited on the vehicle. It is illegal to be parked on a public road or drive your vehicle without a tax disc on display. If your tax disc is hidden or falls onto the floor, you can still be prosecuted and convicted under the Vehicle Excise and Registration Act 1994 (c. 22) .

Keep your licence secure
Avoid that fine by using a tax disc holder which will keep your licence secure. Most car tax disc holders in use today are the pvc type which reply on static cling to hold the tax disc in place. They can be very unreliable and usually lose their cohesion when the licence is replaced. Many drivers will use sticky tape to hold the pvc/ vinyl holder in place which then dries up in direct sunlight and the resulting mess on the windscreen is very unsightly!
Tax Disc Holder types
Most drivers will still own the original PVC holder which advertises the car dealer. If you wish to choose a tax disc holder of better design, there are a few types on the market ranging from metal to magnetic tax disc holders. The main disadvantage of the metal tax disc holders is the price. They usually cost around £20 and need tiny sticky pads to secure to the windscreen. These pads often need replaced, however replacement kits can be purchased. Some of the metal tax disc holders require allen keys to open up the holder when you need to exchange the tax disc. If you don't want to fiddle with numerous tiny screws which are likely to get lost, there is also the screw type. Not sure why they didn't think of that first!
Many different manufacturers make the magnetic type of tax disc holder. A simple holder which uses a self adhesive ring to stick to any type of windscreen and a metallic plate to hold the tax disc in place by magnetic force. Unfortunately the main manufacturers use very thin paper foil to keep the tax disc in place which has been heavily criticized by users. Often the strength of the magnetic materials is too low to hold the weight of the tax disc. The damp condititions in a car, especially in winter can cause the paper to become warped. which means that the thin paper foil can pop off and your tax disc is back on the floor!
Cool and funky tax disc holders
If you are looking for a
tax disc holder
which looks cool, doesn't require screws, doesn't pop off, doesn't look tatty and actually works; try the magnetic tax disc holders by Magoo. The Magoo range of novelty tax disc holders are suitable for all windscreen types and use premuim strength magnetic materials ensuring that your road fund licence is safe and secure. There are over 150 colourful designs to choose from and make an excellent gift idea to brighten up the car interior.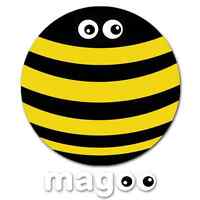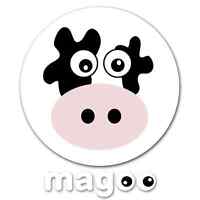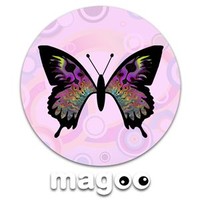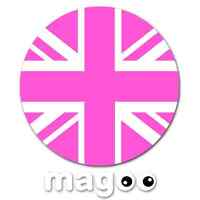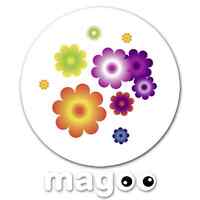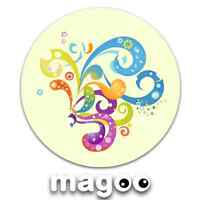 © Magoo Design 2010-2011