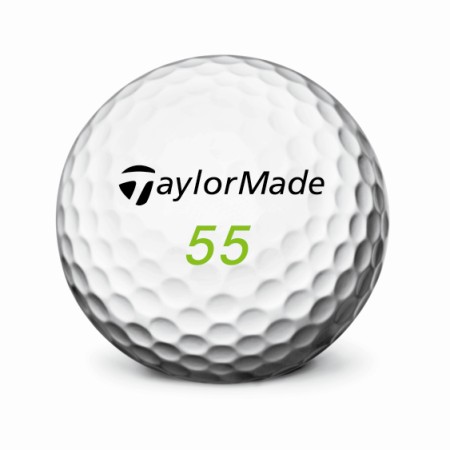 For the most part, the type of golf ball a player uses is not critically important, especially for beginners to the sport. However, as the level of play increases and more difficult shots are required, the effect a particular ball has can sometimes etch itself into a player's mind.
This guide will look at two of the leading golf manufacturers, TaylorMade and Titleist , and review how their respective golf balls can differ in performance. It will also consider the options a consumer has when coming to make a purchase, including where to buy.
As there is no real need to buy in store anymore shopping online can be beneficial, because many golf balls can be reviewed beside each other and found at potentially better prices. eBay, in particular, has many TaylorMade and Titleist golf balls that cater to the UK market.
What Is a Golf Ball?
The golf ball is one of the main components of the sport. The rules of the sport state that the ball itself cannot weight more than 45.93 grams and cannot have a diameter less than 42.67mm.
The design of the ball is tailored to improve its aerodynamic capabilities when struck. For example, the dimples added to the exterior of the ball seek to increase its flight when in the air. Synthetic materials are commonly used to make up the inside and outside of the modern day golf ball.
Does it Matter Which Ball Is Used?
Many golfing brands produce their own design of golf ball, not only TaylorMade and Titleist, but also such companies as Nike, Srixon and Callaway. The extensive choice, and sometimes difference in price, between them can confuse customers about which type to go for.
For amateur players there is much debate over the type of golf ball that will be an advantage to them. For example, although the TaylorMade TP5 model may present high amounts of backspin when struck, a recreational player who can't generate good power won't feel the benefits of this, rendering the ball unnecessary.
However, if a golfer wants to improve their game and play a wider range of shots then a professional ball from either TaylorMade or Titleist can be an aid, especially when compared to standard, no frills versions. Making the ball run on after being hit, hop once and slow down, or backspin back towards the hole could all be possible with such an acquisition.
TaylorMade and Titliest
Both companies are established and recognisable names in the world of golf. Many professional players are contracted to use their equipment, and their brand names will regularly be seen at high-level golfing events
TaylorMade is an American-based, subsidiary group of sporting chain, Adidas and specialises in all golf products, not just balls. It is the largest golfing company in the world, with its equipment used by both the top pros such as Nick Faldo and Justin Rose. It is popular with amateur players also, who try and emulate the higher-level golfer.
Titleist is the American name used in place of Fila – a South Korean golf equipment company. Fila do specialise in golf ball manufacture, but also produces other equipment. Their golf balls are very well respected in the game and the Pro V1 model is regularly played with. Players such as Tiger Woods and Lee Westwood have used Titliest equipment during games.
Difference in Golf Balls
Although some players will not feel the difference in two different balls, there is an increasing amount of regular golfers who try and improve their game by any means. Some will prefer balls simply by their brand, whilst others will look at the specific models manufactured by each company.
For example, the Titleist Pro V1 – the most popularly used golf ball in the world – has certain specifications that may suit certain players. It is designed to improve resiliency and can remain on a constant trajectory in high winds. It also can suit golfers who like to play a soft short game.
The TaylorMade Penta TP5 is another ball that is popular with a lot of players. Some players will find it easier to tee off with it and achieve greater distances than with other balls, including the Pro V1. For performing spin, the TP5 can also provide players with more options when approaching the green.
These are just two examples of the different models of TaylorMade and Titleist balls. The table below highlights some of the most popular golf balls produced by both. Each one will have features designed to suit certain players and certain shots.
TaylorMade Golf Balls Include:

- Lethal

- Burner

- Penta

- RocketBallz

Titleist Golf Ball Models include:

- Pro V1

- Pro V1x

- NXT

- NXT Tour
Advice for Buying Golf Balls Online
· Any website on the internet can provide personal reviews of certain golf balls and any company can claim that their ball will improve your game. In reality however, the only way to actually know for certain the ball that will suit your game best is to try out the different TaylorMade and Titleist versions, and compare them first-hand.
· A good tip for this is to buy used and less expensive versions of golf balls and try them out individually. eBay is a fantastic site in this respect, as listings on the site can be refined to only include second-hand golf balls. Buying in bulk can reduce the cost of acquiring them too.
· Above all however, consider the level and seriousness at which you play the game, and whether branded golf balls will actually help. Looking for TaylorMade or Titleist balls that improve the distance of a drive can always be helpful for a player, but balls that have spin enhancements for delicate shots may be of no use for players who don't play to a high, competitive standard.
· In some cases, some players will simply not feel comfortable in their respective golf club playing with less-respected equipment. Many golf clubs have an exclusive and selective attitude towards some people. Kitting out with well-known brands such as TaylorMade and Titleist can sometimes help integrate a player.
· Research technological information from golfing websites or sports stores about how different designs of balls can have an effect on a shot. Look at low, mid and high spin balls for example, along with the construction specifications.
· Set a budget for the golf balls before coming to buy. Think of how many are needed, both in terms of how often you play and also how many are lost regularly during a round. Branded golf balls are generally more expensive than regular types and TaylorMade/Titleist balls can be higher in cost still.
Balls will predominantly be sold in multi packs and will alter their price. They will be scaled on their condition too, which again has a cost impact. From lower priced second-hand practice balls, through to medium-cost grade B balls and up to higher cost grade A balls, the prices will vary.
Buying TaylorMade and Titliest Golf Balls on eBay
This section will look at how to find out and purchase both makes of ball from auction website eBay.
Search
To bring up relevant results, use the keyword search bar located at the top of any eBay page. Simply type in ' TaylorMade golf ball ' or ' Titleist golf ball ' and then review the general array of items that have been listed in accordance. Golf balls will unsurprisingly appear under the 'Golf' section in the 'Sporting Goods' category. Enter any specific models if they are known also.
Compare
To bring up both TaylorMade and Titleist balls together in a search, then simply type in "golf ball" into the search bar. Select 'Golf' and then 'Golf Balls ' from the menu on the left hand side of the page. Now, under the 'Brand 'title click on the 'see all' link and then check the boxes for both TaylorMade and Titleist .
Narrow the search
Using the same refinements menu will allow users to narrow down results to their personal preference. For example, after typing in 'Titleist golf ball' the option should appear to designate which model of ball is required, the Pro V1x for example. Other factors to choose between include the condition of the ball and the price range.
Buying Format
Although eBay is traditionally recognised as being an auction website where items can be acquired for much less than the market average, there is also the option to make a purchase outright via the Buy It Now format. Also look out for golf balls available for a ' Best Offer '. This is where the seller may potentially accept an offer for less than what has been advertised.
Conclusion
Golf balls are one of the imperative functions of playing the sport, but are often overlooked by some players, especially ones at a low level. Although the advantages of using a certain ball are debatable and subjective, a simple change to a different model can add many yards to a drive, and make finding that perfect chip shot on to the green easier.
TaylorMade and Titleist are two of the leading manufacturers of balls, with both brands offering various models to suit different players. To compare both kinds then look to eBay to find any probable deals, but remember to stay safe when using the site or committing to a purchase.