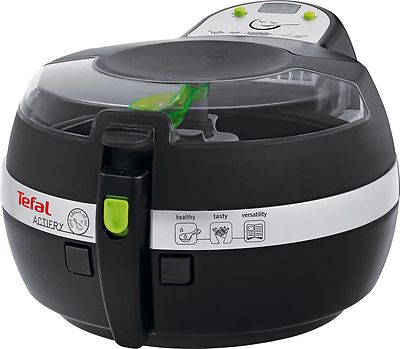 Healthy 'frying'
These healthy fryers may seem expensive, but for health-conscious mums, they're a great investment.
I've had mine for two years and it gets used at least three times a week.
For healthy chips or wedges, simply chop your potatoes into whatever shape you want (thin fries, chips or wedges), pop them into the Actifry and either spray with low calorie oil, or use the spoon that comes with the Actifry to add oil. One spoon of oil will do enough chips to feed a family of four!
The paddle rotates slowly, to move the chips around the pan and ensure an even coverage of the oil.
Twenty five minutes later and you've got healthy chips, which taste great and have a fraction of the fat content of traditionally-fried chips. You can also add spices or other seasonings.
But potatoes aren't the only things that cook well in an Actifry. I've used mine for chicken, sausages, mushrooms, butternut squash - pretty much anything firm that you can cook with a little oil.
I've also cooked curries and chillies in there! You get a recipe book with the Actifry and there's a great website with loads of other recipes to try (just google actifry recipes).
The only downside is that they are quite large, so if you're short on space in your kitchen, you may struggle to store it somewhere. Mine's never off the kitchen counter though, it gets used that often!