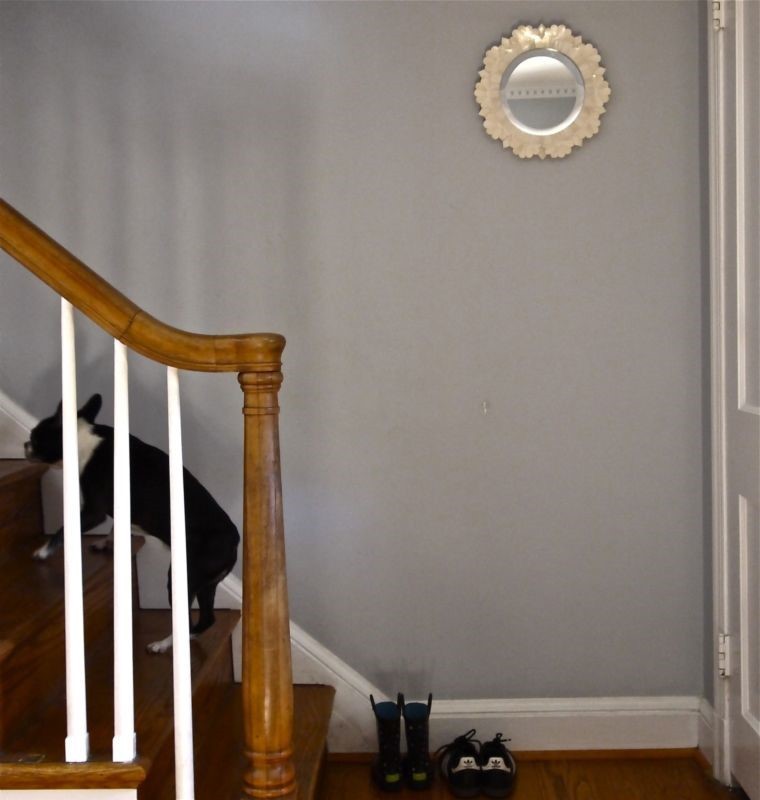 Add a caption
The mirror adds just the right accent to this wooden stairway.
Whether your home is traditional or modern, filled with cutesy clutter or pared down to the basics, the right accents can really personalise a space. Here are ten pieces that define any home, no matter your style.
Modern chandelier
Very similar to a pricy option at Serena and Lily, a
beaded pendant light
brings a touch of Malibu luxe to any room (living, dining or even a bedroom).
Big modern planter
You're looking for
chunky but sleek
, if that's not a contradiction: solid, clean shape and construction, but maybe a cool colour like grass green or gunmetal grey. Fill that guy with a
fiddle-leaf fig
or a shiny
succulent
, of course.
Something to hold other things
Try a humble, hippie-ish
bolga basket
or something more
Danish and modern
. Fill it with treasures small or large... or go crazy and leave that baby empty, just a beautiful vessel.
Some kind of words
Marquee lights
are very trendy right now, but that's no reason to shun them completely. (Try a name or an inside joke.)
Neon
gives a similar throwback style (but no beer signs, please!) and instead of in your man cave, put it in an otherwise light and girly space.
Giant tote bag
Look for a vintage LL Bean "boat and tote"
bag
. (Somebody else's monogram is fine—cool even.) Use it to corral magazines and newspapers around the house; then just pick it up by those sturdy handles for a picnic or an excursion to the beach.
Something old
This might be a
vintage roll-top desk
or an antique
wooden trunk
. (The more beaten-up, the better.) A patina-ed dresser or a rocking chair meant for the smaller proportions of an earlier time. A found antler or artful piece of wood (DIY fans: spray paint with glossy white for a cleaner feel).
A pretty mirror
Mirrors add light and dimension to a room—plus they're great decorative elements in their own right. Try a
Moroccan
style, or search for an inlay design (especially pretty in white-on-white or light grey and white). For a more industrial feeling look for a less polished wooden frame to lean against a wall.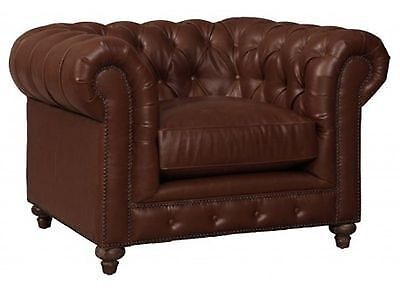 A leather club chair
This might be
tufted
(at right); if that's the case, go sleeker and lighter with the surrounding pieces. Or you could try a modern, even coloured leather version, for a more contemporary vibe. Just don't go over the top with the 1980s look.