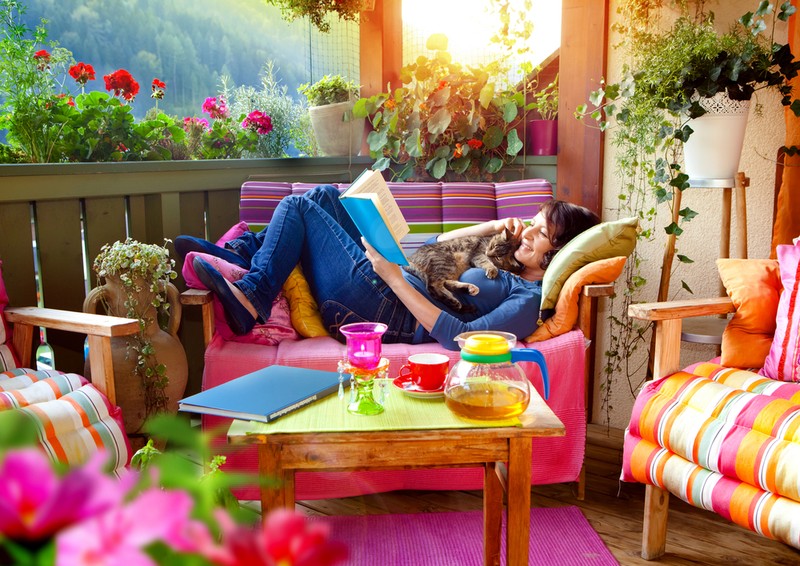 Do you have a balcony that's crying out to be loved? Or is it letting down the neighbourhood? Fear not! We are here to inspire you with ten fabulous ideas on how to make your balcony the best in town.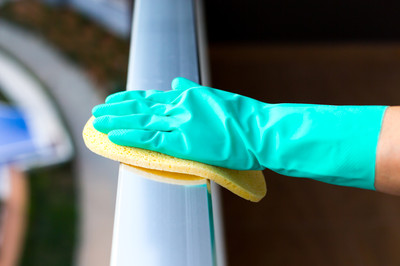 1) Spruce it Up
Before you even start to dress your balcony, give it a really good clean and repaint the wood or metal work – this will give it instant sparkle and will inspire you to plan the next steps.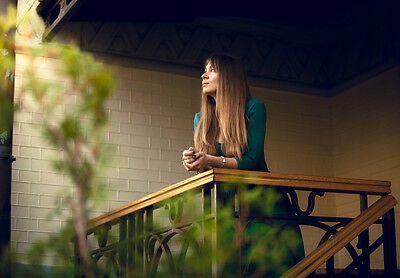 2) Steal Some Ideas
Make a balcony mood board! Without getting arrested, have a look at other people's balconies. But if you don't fancy driving around staring at people's apartments, there are so many ideas on the internet and in style magazines to poach and adapt.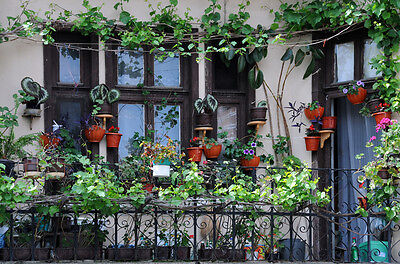 3) Pick a Style
So, once you've tidied up and avoided getting arrested, you'll be ready to pick a style. Think of it like another room in your house – except this one is on show to the outside world.

Also, take into account what room the balcony leads off as you may want to extend that style outside. If you want a sophisticated look, pick just two or three colours at the most; an eclectic theme may require a mass of different colours or if exotic Moroccan is more your kind of thing then call upon rich colours. Whatever you choose, be intentional with your colours, a mish-mash will just look... a mish-mash.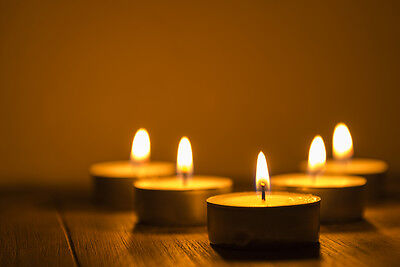 4) Lighting the Way
Your balcony doesn't have to be just for the daytime, equally you don't want to be sat outside in the pitch black struggling to see, equally you do not want to offend your neighbours by re-creating Blackpool illuminations on your terrace.
Use soft lighting like tea lights and lanterns to create the right ambiance. Fairy
lights
give a pretty, delicate effect - there are many solar powered versions so you won't have any trailing leads and they are eco friendly too. You can make your own fab tea lights with jam jars - you can even paint them with coloured glass paint and fix wire to the top so they can be hung up.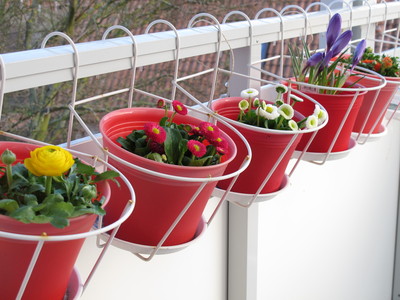 5) A Mini Garden Oasis
Just because it's a small area, doesn't mean you can't grow anything. There are so many plants that thrive in pots. But don't just limit yourself to flowers, you can even have a kitchen garden on your balcony.

Place pots of herbs and vegetables onto a wooden shelf – it looks really effective, decorates a brick wall and very practical to boot... talking of boots, if you've got any old ones, fill them with soil and plants too.

Traditional pots and troughs are equally as effective, but make sure the plants you use will thrive in the position of your balcony and equally aren't going to grow so high your balcony starts looking like a scene out of The Day of the Triffids. Be thoughtful in your choice and you will be rewarded with a wonderful extension of your home.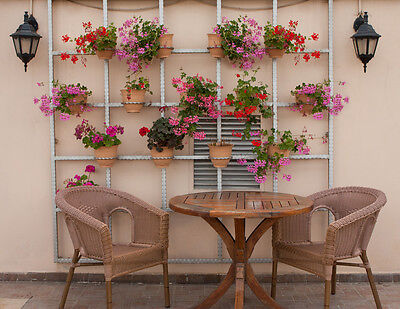 6) The Furniture
If your balcony is on the small side, a bistro set is absolutely perfect.
If you have more space, then benches or comfy outdoor sofas would be a super addition. If you want to keep the
furniture
out 24/7 then make sure it is suitable for outdoor use. If not, put it away when not in use.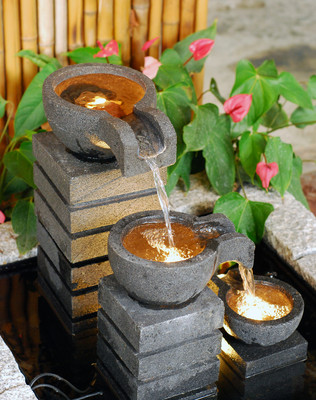 7) Pick a Focal Point
Pick a focal point - maybe a water
feature or statue and work around this. However, make sure you don't crowd the balcony with lots of focal points - it will just become crammed and too busy.
If you want something a bit different, there are many interesting pieces you can find at reclaim yards or here on eBay which will fit the 'quirky' bill.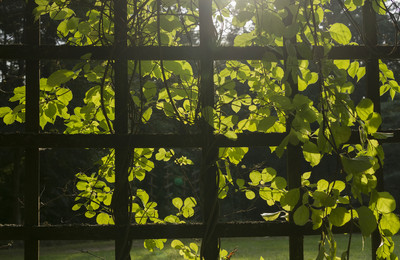 8) Screen It
Screens are a great way to add some privacy and will also add some colour to boring railings. There are many ways to create them – you can buy willow screens and cut them down or fit some lovely windbreaks to your rails if you have them.

Alternatively, you can create living screens with climbing plants and trellis or wires. This looks lovely and if you pick fragrant climbers you and your neighbours will be spoilt with lovely smells wafting inside. However, as with the lighting, take your neighbours into account and make sure that you don't create something that looks completely out of place.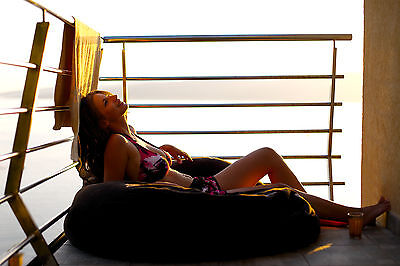 9) Soft Furnishings
Just because it's outside doesn't mean you can't enjoy some comfort. Buy some lovely cushions, throws and maybe even some bean bags (depending on how big your balcony is). They will soften the look and just bring a bit of the inside out.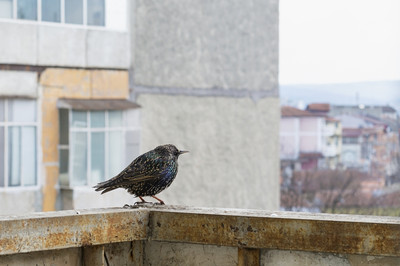 10) Feathered Friends
Everyone likes to hear birds tweeting don't they? If you like the idea of having some extra guests for breakfast then hang some bird feeders around – make sure they are the type suitable for small birds – you really don't want a flock of pigeons or seagulls on your balcony.

That will definitely have your neighbours talking about you, but for all the wrong reasons.