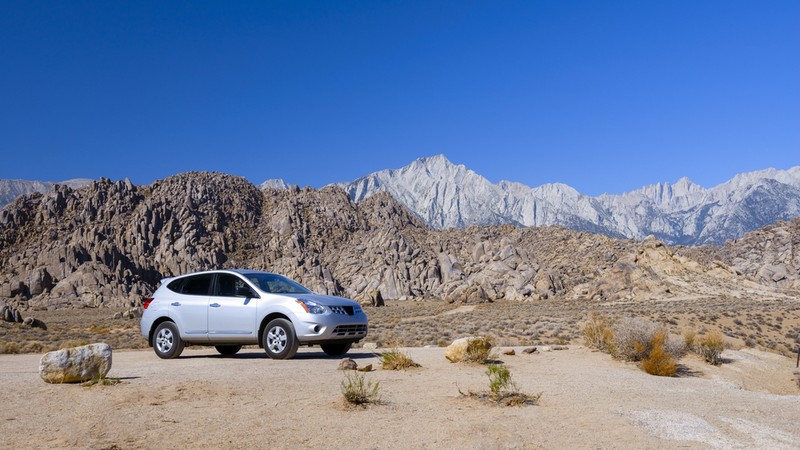 Suburban utility vehicles were once seen as an indulgence, yet with such a diverse range available now, there's one to suit any family's needs. We've rounded up ten of the best-regarded four-by-fours.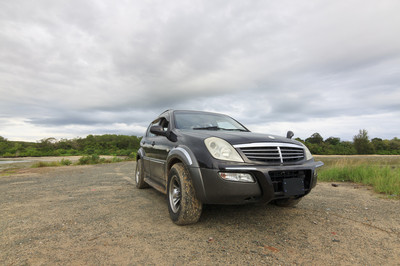 New or used?
Ten thousand pounds might seem like a lot to spend, but in SUV terms there's very little to choose from brand-new.

Instead, we recommend delving into the used market (with one exception) – you'll find extra features, better off-road performance and more prestigious makes. Bear in mind that while that top-of-the-range SUVs can be found for your budget, they might have longstanding reliability issues or high mileage.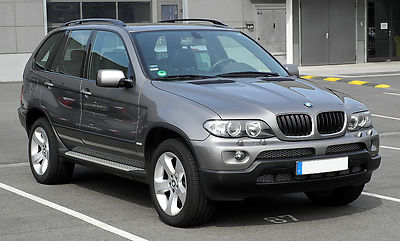 BMW X5
What £10,000 will get you: Arguably, the
X5
showed off the best of
BMW
when it launched in 2000. It combined impressive on-road performance with a commanding off-road driving position – it cornered nimbly, delivered a smooth ride and packed plenty of power. It wasn't too shabby when it left the tarmac either.
The good: The 3-litre diesel engine is powerful, reliable and far less thirsty than the V8 petrol engine. The X5 steers with agility – important for such a large car – and rolls very little through bends. Choose an earlier generation model with low mileage and classy trim and good in-car entertainment options. Later models tend to come with big numbers on the milometer.
The bad: BMW's build is a big draw here, but if something does go wrong, it could be costly. Areas to check are the
turbos
on diesel models (these can be prone to failing), the brakes, the gearbox fluid in automatic models and the service record (since the X5 requires regular workshop checks).
eBay choice buy: The 3.0d Sport from 2005 to 2007. You should be able to find great examples with between 60,000 to 80,000 miles on the clock.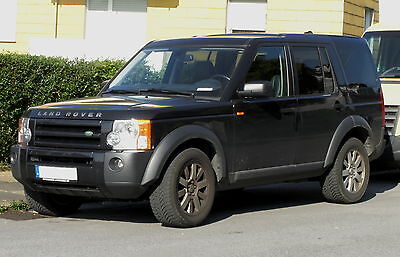 Add a caption
The Discovery possesses power and luxury in one package
Land Rover Discovery 3
What £10,000 will get you: A handsome combination of rugged off-road ability and forward-thinking style,
Land Rover's Discovery
3 still looks great ten years on from launch.
Much like the BMW X5, the Discovery 3's driving position gives you a peerless sense of security and awareness, while interior luxury is just the right side of flashy.
The good: Two extra seats in the boot in almost all models give you the flexibility to turn the Discovery 3 into a comfortable seven-seater. Acres of storage space, commendable on-road driving, and its features make it surprisingly good value.
The bad: The Discovery 3 does have its reliability issues. The key is to look for a full service history when buying: you'll be able to check that software updates have all been done, and that the various manufacturer recalls have been seen to.
eBay choice buy: The 2.7-litre TDV6 offers less power but greater fuel economy, meaning prices are cheaper.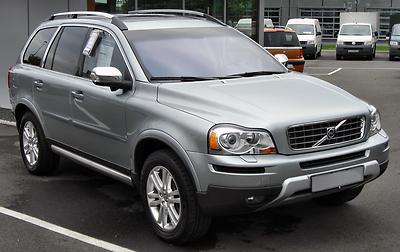 Volvo XC90
What £10,000 will get you: This is something of a flagship for
Volvo
, a luxurious yet practical family SUV with three rows of seats and plenty of space for all the creature comforts a long trip might require. Excellent reliability and safety measures are standard, as you'd expect from Volvo.
The good: The
XC90
ride comfort is second to none, there's barely any wind noise for a car this size and lots of thoughtful interior features.
The bad: That ride comfort means handling suffers a little, with lots of roll and a large turning circle. There's no manual
gearbox
option either, only automatic.
eBay choice buy: Look for a 2005 2.4-litre D5.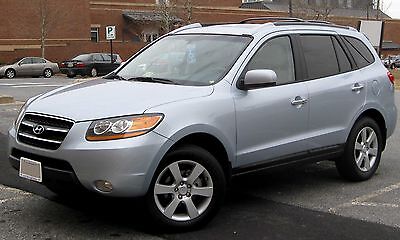 Hyundai Santa Fe
What £10,000 will get you: This is arguably the best all-round car
Hyundai
currently produces. It feels accomplished no matter where you take it, although it is primarily geared towards driving on tarmac.
The good: Seven seats and lots of interior features, such as 12V sockets and a leather-trimmed steering wheel, make the
Santa Fe
feel far more like a premium car than its price range would suggest. Relatively low running costs and responsive performance are also big pluses.
The bad: Hyundai doesn't have the greatest track record when it comes to reliability, although the Santa Fe doesn't have any sort of adverse reputation there. The suspension feels quite soft which can make the car feel saggy through corners, and some of the cabin trim might look a little cheap.
eBay choice buy: A 2008 2.2-litre TD CDX is great value and features sharp styling.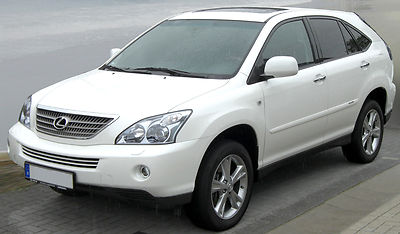 Lexus RX 400h
What £10,000 will get you: That rare beast – an eco-friendly SUV. It's a petrol-electric hybrid with low emissions. Plus, there are all the trappings you'd expect from Lexus: incredible comfort, Bluetooth phone connections and heated seats are standard in most models. It's a best-seller for
Lexus
.
The good: Excellent fuel economy and a good turn of pace that's especially surprising for a hybrid and a four-by-four. It's also very easy to drive for a large vehicle.
The bad: You might find the styling has gone out of date very quickly, while the range of options in the sub-£10,000 bracket is thinner than other cars, thanks to the RX 400h's high original price.
eBay choice buy: A 2008 RX 400h SE or SE-L will typically feature low mileage.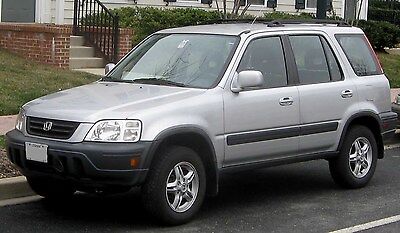 Add a caption
The Honda boasts reliability but won't batter your wallet
Honda CR-V
What £10,000 will get you: One of the most reliable cars on the road, the
Honda CR-V
is also an unsurpassed all-rounder. Although the latest models are the best of the range, older CR-Vs are still jam-packed with great fittings.
The good:
Honda
is regarded by many drivers as having one of the best build quality and reliability records around. The diesel engine offers punchy performance and smooth acceleration.
The bad: There are only five seats, which feels like an oversight next to its rivals. Its design isn't the most inspiring, either.
eBay choice buy: A 2009 2.0-litre ES or 2.2-litre i-CTDi EX.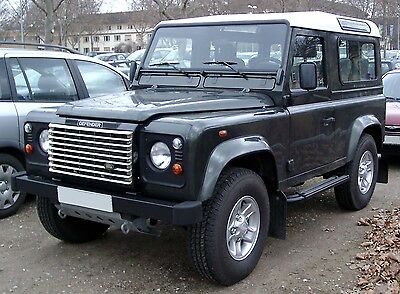 Land Rover Defender
What £10,000 will get you: The perfect vehicle if you live in a remote location, the
Land Rover Defender
is one of the most rugged cars ever built. It's a no-nonsense off-roader – even using the term 'SUV' feels too fancy for it – that will handle whatever you throw under its wheels.
The good: Go-anywhere driving is standard, while reliability and spare parts availability is second to none given its production life. It's nothing short of an icon.
The bad: All that pioneering spirit comes at the cost of on-road driving. It can feel cumbersome and sluggish. It's thirsty too.
eBay choice buy: Look for a mid-2000s era Defender 90.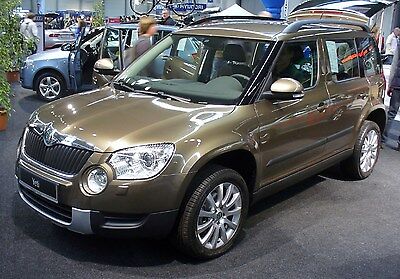 Skoda Yeti
What £10,000 will get you: One of the best-value SUVs around. The
Yeti
is highly practical and equally comfortable on and off-road, while there's a strong sense of unfussy, clear thinking in every aspect of the design.
The good: The price is the major strength here. For less than other options you'll get pretty close to top-of-the-range features.
The bad: The cabin can feel a little old-fashioned and cheap now, while its emissions are at the higher end of the scale.
eBay choice buy: A relatively recent 2010 or 2011 model, such as the 2.0 TDI S/SE.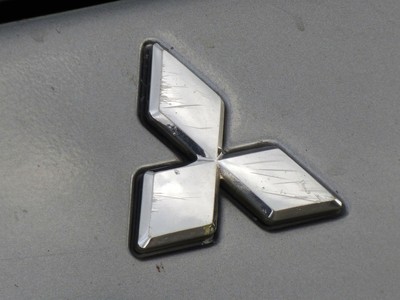 Mitsubishi Shogun
What £10,000 will get you: A Japanese powerhouse, the
Mitsubishi
Shogun has earned itself a remarkable reputation for reliability and off-road ability since it first appeared in 1983. Now, though, you can pick up a considerably more refined model featuring updated looks and comfort.
The good: Its off-road driving is the match of any of its rivals. There's also plenty of room inside, and that reliability record still stands.
The bad: On the road, the
Shogun
lags some way behind contemporaries. Its ride quality can be uncomfortable, it's quite noisy and it's expensive to run.
eBay choice buy: The Shogun LWB 3.2-litre diesel.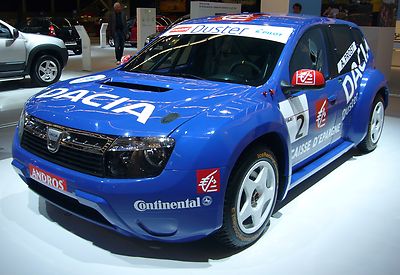 Dacia Duster
What £10,000 will get you: Something unique: a brand-new SUV for less than £10,000. This is a very competent SUV from the Romanian manufacturer, which pushes real value for money over aspirational driving.

The good: Its cost. But for that price you still get a chunky, good-looking off-roader that feels very roomy inside.

The bad: You don't get a lot of features for that price, and it can get very noisy.

eBay choice buy: The entry level Dacia Access model is the only one available for less than £10,000.