The swinging sixties is remembered as a rebellious and experimental era, where hem lines rose and necklines plunged. Everything from miniskirts to knee-high boots took the world by storm, but it was the flirtatious dresses that made their mark. Whether you want a trip down memory lane or a taste of what life was like all those years ago, take a look at these top 10 dresses that evoke the '60s trend.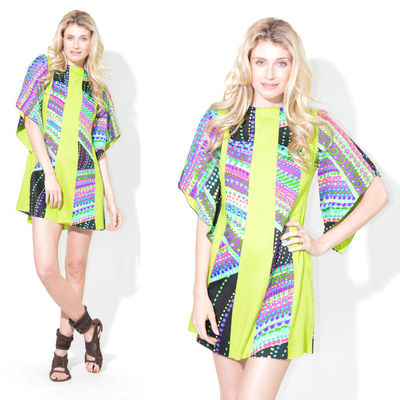 As the flower power movement got underway, angel dresses became a hit with nature-loving, free-spirited hippies. Made from flowing materials and with large trumpet sleeves, angel dresses skimmed the body and featured bright, psychedelic prints.

The short hemlines complied with the Mod fashion of the time, but to give your angel dress a modern twist, why not wear it over trousers or combine it with leggings? Angel dresses will certainly brighten up your wardrobe thanks to their eye-catching spectrum of colours and make wonderful evening and daywear.
---
9. Little Black Dress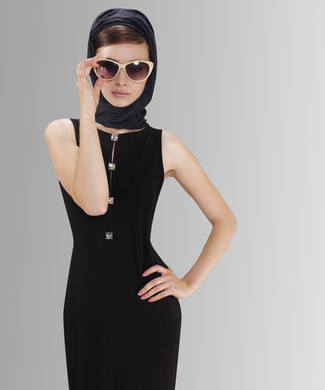 The little black dress is a timeless piece that has the uncanny ability to flatter almost all body shapes. Made famous by 1960s icon Audrey Hepburn when she appeared in the film Breakfast at Tiffany's, LBDs (as they have come to be known) are always feminine and stylish.

While Hepburn's figure-hugging frock skimmed the floor, the increased availability of synthetic fibres bought a range of other designs to the market at more affordable prices – so you won't be short of choice.
---
8. Pinafore Dress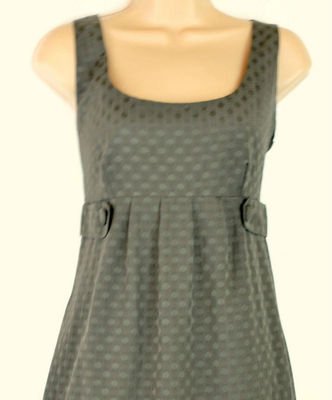 If it's the classic retro look you desire, you can't go wrong with a pinafore dress. A wardrobe staple for many girls back in the '60s, these garments tended to be sleeveless and worn over black polo neck sweaters or flowery shirts.

Prince of Wales and houndstooth checks were bang on trend as were block colours including purple and red woven from carefully dyed wool. Typical vintage dresses are often accessorised with pockets and buttons and can be teamed with thick tights and ankle boots.
---
7. Baby Doll Dress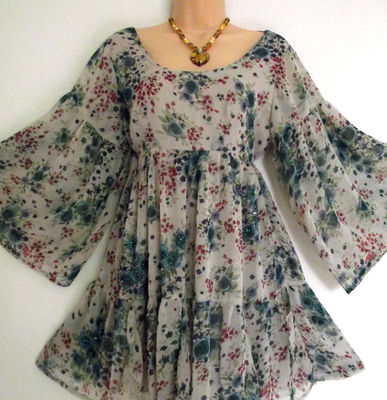 While some dresses became edgier and shorter, others embraced the cute, girly look that was popular at the time. Baby doll dresses, for instance, not only offered a young, schoolgirl charm but were extremely feminine and easy to wear.

Loose-fitting with clean, simple lines, vintage and modern designs are highly flattering and tend to feature boat necks and empire waistlines making them a great choice for expectant mothers as they offer ample room for growth.

Appliques, ruffles, bows, frills and lace are also commonplace and popular materials include chiffon, silk, linen and cotton.
---
6. Mod Dress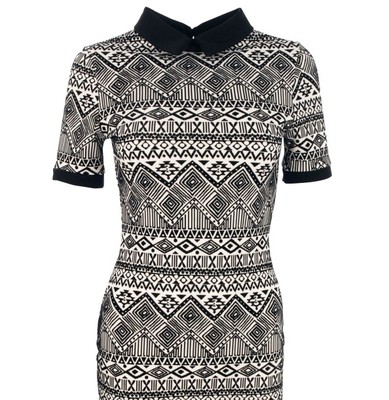 From the ever-changing streets of London emerged the Mod fashion trend. Centred around bright, bold colours, block prints and geometric patterns, such as Union Jack flags, polka dots and stripes, Mod dresses bought the fashion industry to life and can be picked up today for a great price.

Short, shift or A-line dresses with eye-catching designs were all the rage and sleeveless frocks were must-haves for fashion-conscious females of the time. Combine with simple jewellery, minimal make up and chunky clogs or loafers and you'll be good to go.
---
5. Mini Dress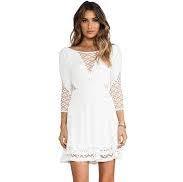 Retro mini dresses are notoriously flirtatious and perfect for anyone who wants to show a bit of leg. They look sensational with boots, leggings and tights or can be teamed with a glitzy top and heels for a night out with the girls. Miniskirts were first introduced back in 1964 when designer Mary Quant unleashed her risqué new style to the public.

The concept took the Western world by storm and as many girls waved goodbye to conservative styles, hemlines became shorter by the day – edging several inches up the knee. Named after Quant's favourite car, the Mini, dresses of this style were often made from cotton or PVC.
---
4. Micro-mini Dress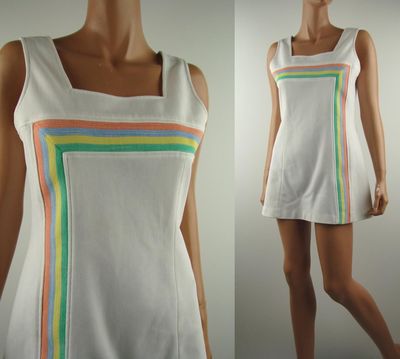 Whether you're heading to a '60s fancy dress party or fancy a touch of vintage glamour, the micro-mini could be right up your street. Made famous by 1960s models such as Jane Birkin and Twiggy, the micro took fashion to another level and was all about breaking boundaries and pushing limits.

Whereas the miniskirt would normally sit four inches below the buttocks, the micro skimmed just below the crotch and certainly made a statement back in the day. Of course, girls everywhere couldn't wait to get their hands on this rebellious look that has continued to wow throughout the decades.
---
3. Space Age Dress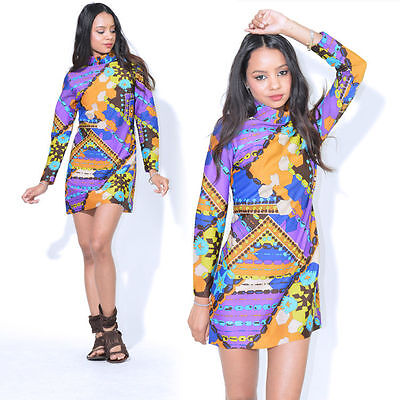 Sometimes it's cool to wear something a little unique and different, right? Well, it certainly was during the 60s. When Apollo 11 landed on the moon for the first time on July 20 1969, space age clothing became a must-have fashion trend heavily influenced by French designer André Courrèges.

Leather, neon and metallic colours hit the high street and everything from metal plates to wire and string was used to create outrageous, off-the-wall designs. You'll find an eclectic range of space age attire on eBay that will look great with white goggle glasses and white boots.
---
2. Full Skirt Dress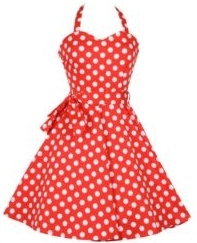 1960s housewives loved to dress up and, as the decade got underway, elaborate, prom-style frocks from the '50s became acceptable to wear during the day – think Betty Draper from the American TV drama series Mad Men. Charming, feminine and wonderfully flattering, full length frocks sit well below the waist and cinch the waist to reveal a beautiful curvaceous figure. While pastels were hugely popular back in the '60s, dresses of this kind can be found in an array of colours these days and are ideal for proms, themed events and summer balls.
---
1. Shift Dress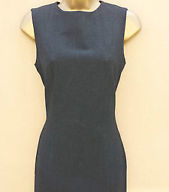 If elegance and class is what you're looking for, a simple yet sophisticated shift dress could be just what you need. Made popular by Jackie Kennedy (America's First Lady from 1961-63), this simple design shepherded women away from the tight waists and crinolines of the '50s and introduced them to a simpler approach to clothing and beauty. While synonymous with the '60s, shifts are wonderfully timeless and the straight lines, high necks and knee-length hems look as charming today as they did back then.