Yes, comes a time where you have 'seen it all' in this latest generation of gaming. Played the best shooter, platformer excetera a console has to offer. Well, why not step back a generation or two, where I'll give you the top 3 games for every vintage gaming console from the really retro era of the NES to the high-performance Gamecube. First up, and my personal favourite, the Playstation.
The Playstation Fact File
The Playstation is the pioneer of the last era of gaming - high performing games and consoles. With lots of classic games, and characters, the Playstation is one console that can't be missed, as some of the fun can equate to the same enjoyment you got out of, err, something like COD 5. Playstations go for cheap on eBay - the whole setup, including P&P and a few games will set you back £50, the price of an average game, but many of the games will only take barely a fiver out of your wallet. And if you're one of those lucky so and sos who got that sexy PS3 60GB with backwards compatibility, you can just play your discs straight onto the machine.
The 3 Best Games (in my opinion)
In my opinion, the Playstation has many amounts of back-catalogue classics waiting to be played, but 3 of them deserve the limelight. I'm giving my 3 favourites - these can appeal to everyone.
3. Spyro The Dragon
To Buy: eBay Search for 'spyro the dragon 1 ps1'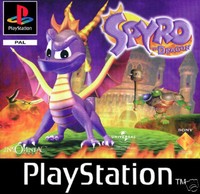 Don't let the childish looks of this game put you off. Actually, don't let anything put you off this marvelous game. With fun and varied levels with different objectives and enemies, tricky bosses and impulsive gameplay this game is up there with the other 2 games in my list. This game is puzzling when it wants to be, tricky when it needs to be, technically amazing in the right places and fun all the time. Why did I put this above the 2, apparently superior games in the series? They're too linear - you can get to the last world in this rather quickly and hence complete the game in amazing speeds, but if you play through it, where you want and at what level you want it's a joy to play with.
2. Tony Hawk's Pro Skater 2
To Buy: eBay Search for 'tony hawks pro skater 2 ps1'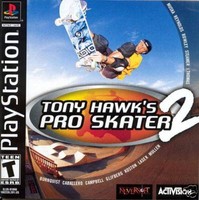 Going for mere pennies on ebay, this game is like the original, but a massive step up in depth and challenge. The places are immense in size, with many more advances in challenges (the tapes are harder to locate, and with more challenges, and harder ones, you can't get bored). Create your own levels and customise your character put the icing on this board tastic cake. Even if you'rre a skateboardaphobe, you'll love the elements, and simplicity-yet-hard-to-master style of this game. It's Pro Skater 2, and also number 2 on my list - the second best PS1 game.
1. Crash Bandicoot 1
To Buy: eBay Search For 'crash bandicoot 1 ps1'
Crash Bandicoot is legend. Not Crash 2. Not Crash 3. They are both good, but what seperates them, which easily have more stuff to do, are less linear, and have more moves to the original Crash? 2 words - The Challenges. Can I fit in another 2? Thanks - The Bosses. Crash 2 and Crash 3 were mind-numbingly easy. The lever designs were boring - you won't be bothered to do the extra relic nonsense. The bosses were forgettable and pathetic. Not Crash 1. With the typical platforming action you'd expect from any game, Crash 1 has some sort of magic. Don't ask me what, but going back into the levels to get the gems was still fresh and fun. The challenge of this game is the best I have ever experienced in a game ever - hard, yet not frustrating. Getting all the gems is great yet a challenge. The bosses are all funny, fun and memorable. This for me is the highlight of Crash Bandicoot. It is also the highlight of the PSone's legacy.
---
Thank you for reading! :) I hope you enjoyed it, I can't wait to see you again in the next installment - the SNES.