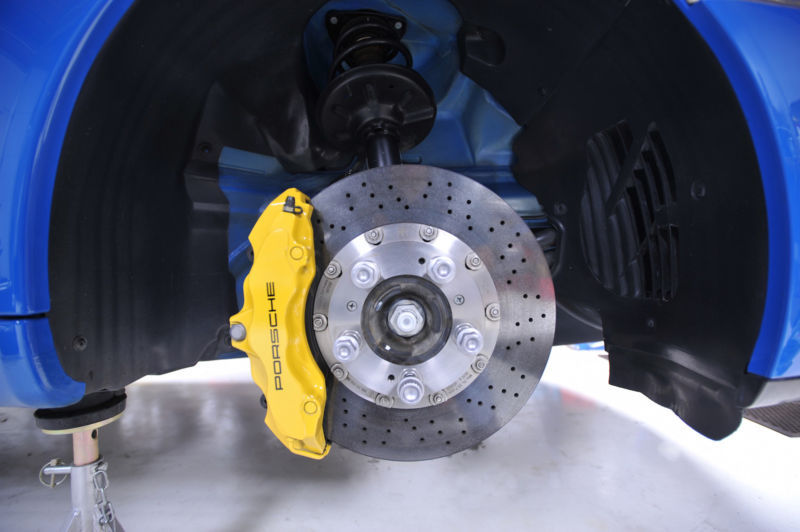 As petrolheads, we constantly claim that our daily drive will remain stock so that we have a reliable car for everyday use. However, within the first 24 hours of owning it, there's a large chance that you've already got a hole in your wallet and an online shopping basket full of parts.

If you're someone that opts for a used car as the daily runabout, then there are actually viable modifications that could make living with it on a day-to-day basis even better.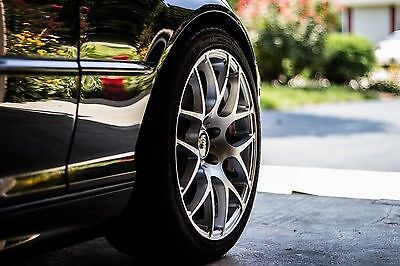 Tyres
You can upgrade your car's tyres in a variety of ways. Be that by upgrading the compound, opting for wider tyres or by going for season specific sets. Each has their merits and can potentially make your car better on a daily drive.

If you choose to simply change to a better rated compound from a more reputable brand, you're going to feel more traction in the corners and be in a better position in an emergency situation. There's a large chance that the previous owner would have just thrown the cheapest replacement tyres on, so a new set will improve your drive and your piece of mind. Alternatively, you could go for a wider tyre, which would help to accomplish the same goal. However the extra width can both slow you down and increase your fuel usage, so choose wisely.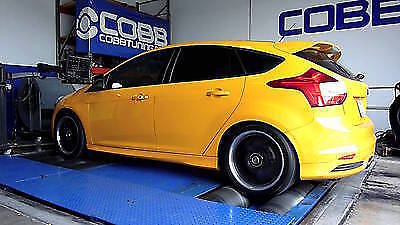 ECU Tuning
ECU tuning is so advanced nowadays that it can even help brand new cars gain power by tweaking their conservative engine tunes. If you're running an older car however, an ECU tune is a great way to gain back some of the power lost over the years.
This can really reinvigorate a tired feeling car that doesn't have much go when you're sitting at the lights on your daily commute. If you want a proper dyno tuned
ECU remap
, it'll set you back a few hundred pounds but if you're looking for easy and reliable power increases, it's your best bet.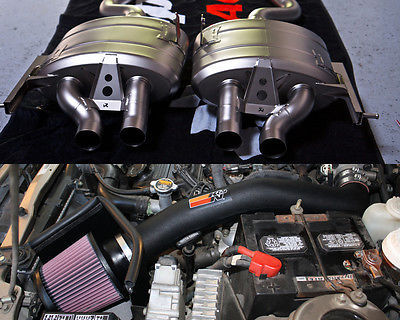 Exhaust/Intake
So many manufacturers of both exhaust systems and intakes claim to be making 10bhp here and 5bhp there but in most cases the power benefit is negligible. However, you shouldn't dismiss a good exhaust system and intake, as these parts can completely transform your car. Not by increasing power but by improving sound.
Naturally, exhausts are there to try and silence a loud engine and a good exhaust system can help to release some of the engine's natural note. For a daily driver, you don't want it to be too loud but there should be a system out there that gives you a more enjoyable noise when you step on it, while being quiet enough for daily use. The same is true of an intake. Get your hands on a well-established brand like
K&N
or AEM, and you'll be able to free up a great amount of induction noise. This may not make you much faster but it could be the difference between a boring and an enjoyable commute.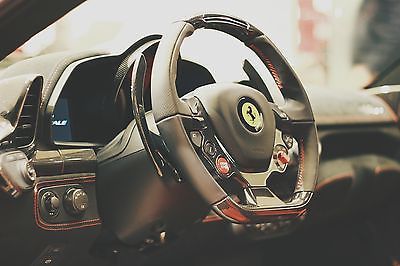 Steering Wheel
For every second that you drive your car, you'll have the steering wheel in your hands (we hope) and having a nice example to hold can make all the difference. It's so easy to swap out a steering wheel, that it really makes sense to either replace it with a better condition OEM version, or go for an aftermarket application.
Having to stare at a dull and worn out old wheel can really turn you off from getting in your car and there are so many other options out there to help you fix this. Seeing as it's your daily, an Alcantara or suede wheel is better left to the track cars, as they can fray and irritate your hands when not using gloves. Instead, we think that a
perforated leather
wheel is the best option for a daily driven car, as it gives a comfortable feel to drive long distances with, while simultaneously giving you enough grip to throw your car into that favourite corner of yours on the way home from work.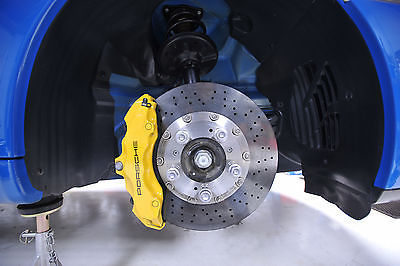 Brakes
When building a car, many think that brakes are one of the most important things that you can upgrade and they have a great point. You can put all the power you want into the car but if you can't stop it, it's useless. However, the problem with putting huge discs and calipers on a daily driven car (unless you also take it to the track), is that they can sometimes be a pain to deal with through traffic and normal driving. They are meant for extremes, so when you are slowing for a light, just a light tap might stop you dead in your tracks and send the car behind you into a panic.
So instead of investing in a big brake kit, instead consider upgrading your original brakes and the peripheral parts around them for a better 'brake feel'. For instance, consider getting a set of
braided lines
, as in some cases; they are more efficient at delivering brake pressure than the OEM rubber lines. This simple mod could improve your brake feel and help you in an emergency situation.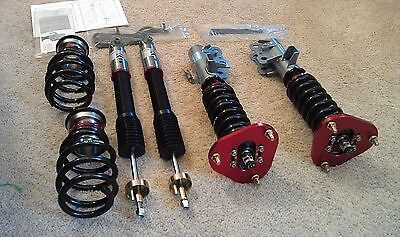 Suspension
Just like brakes, upgrading the suspension is a common mod for any car but it can sometimes take away the usability if too stiff or bumpy. For a daily driven car then, you'll want to make sure that you do some proper research to see what people are saying about the ride of different brands, as the last thing you want is to install new suspension just to have it break your back on the first drive.

Most car's original suspension components wear drastically once they get up into high mileages, so replacing them is a good idea regardless. In fact, some aftermarket kits can actually be more comfortable than an OEM replacement and can also mean a more rewarding drive too. So if you're car is a wallowing daily drive, consider a new suspension set up.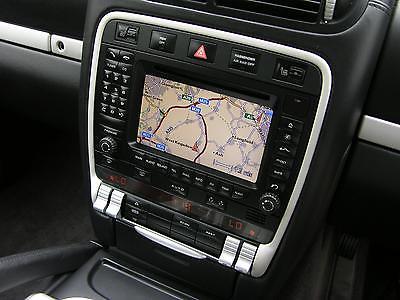 Sound System
Just like your steering wheel, your sound system is something that you'll be using a lot while in the car. You don't need to go all out on creating a custom audio car capable of 150+ decibels but a nice new
head uni
t can make all the difference.
Many people look to install an AUX cable in their car if they don't have one but it's worth spending more money for a better equipped head unit altogether. Nowadays, head units come equipped with systems such as
Apple CarPlay
, which can do everything from providing live navigation to streaming music. If you are comfortable listening to your tunes through an AUX cord, then save the money for other mods but if you're looking for a sure fire way to make your interior a nicer place to be, a double-din head unit will do just that.