ADVANTAGES •

It is an art dealer's job to communicate between artists and buyers. It is his/her responsibility to find out exactly what it is that you are looking for and tailor what is on their books to match your criteria. Choosing the right dealer will save you a lot of time and hassle.A good dealer will have a reputation for being able to anticipate fluctuations in tastes and value and being able to accommodate for it appropriately.
The very best dealers will be able to create a market for certain artists just by agreeing to represent them.
Because so many different types of art are collected together on one site, you may discover a preference you did not even know you had. You can browse the artists' work from the comfort of your own home with no pressure to buy and nobody to make you feel intimidated.
You can do this at whatever time is convenient to you; you do not need to comply with any rigid opening or closing times.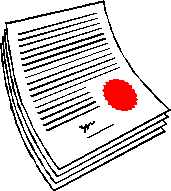 DISADVANTAGES •

A bad dealer will not be able to cater to your needs and may cost you much time and money. Dealers are often associated with a specific artistic field and so if you have not carefully researched what it is that you're looking for, you may end up purchasing something out of exasperation rather than personal preference.
Seeing a piece of art online is not the same as seeing it in real life. It can be difficult to get a sense of scale and proportion from a computer screen.Sometimes it can all seem a bit too easy – just clicking buttons is not like spending real money and so it is very tempting to go over your original budget.