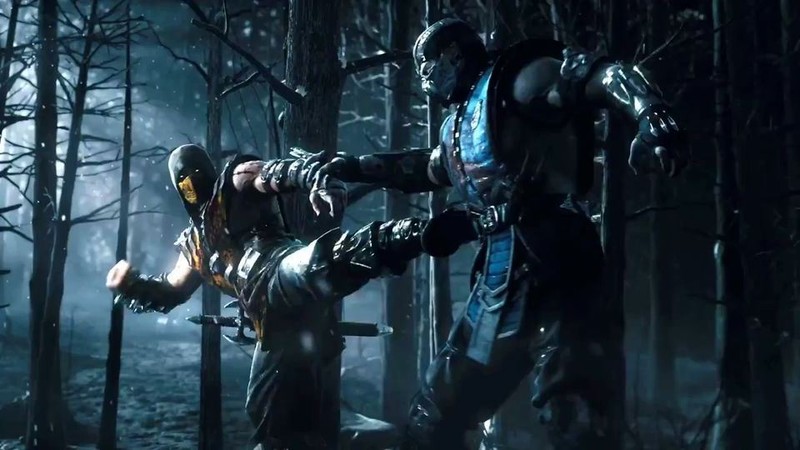 Bees, blades and DIY spinal surgery; we take a look at the best and grisliest finishing manoeuvres in Mortal Kombat X.

Mortal Kombat has always been about brutality. Street Fighter may have the depth, Tekken has the tactical controls, but only Mortal Kombat offers players the opportunity to both humiliate and eviscerate their opponents in some of the most graphic animations ever created in the gaming medium.

Mortal Kombat X has a lot of depth going for it, but its Fatalities are more brutal than ever. Here, we take a look at some of our favourites, courtesy of both new and old characters.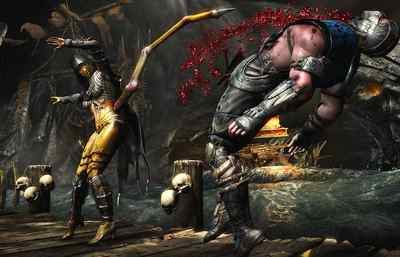 D'Vorah
One of the new characters in
Mortal Kombat X
is D'Vorah who appears to be half-woman-half-insect. Her attack moves unveil myriad insectoid appendages and her off-colour yellow complexion leads us to believe she hasn't visited the Body Shop in an awfully long time.
Her fatality betrays her origins and it's quite an eye-opener to boot. While her opponent is swaying on their feet, D'Vorah hurls a near-invisible swarm of bees into the vanquished and they return with their heart. While her enemy gathers what just happens, she sends another swarm of flying insects – of the flesh-eating variety – to strip the skin from their face.
Her opponent collapses, their head falling from their body and rolling to a convenient distance to D'Vorah, who is there to deliver the coup da gras; she crushes their skull with one of her stiletto heels. As you do…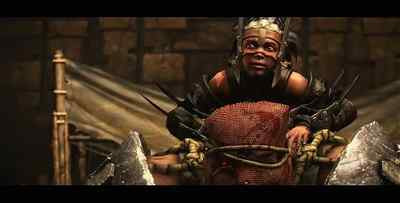 Ferra/Torr

Another new fighter in Mortal Kombat X is split across two different characters: Ferra/Torr. Ferra is a malevolent pixie-like child armed with some vicious-looking blades, while Torr is a giant lumbering ogre who looks like he's eaten his own bodyweight in beef and anabolic steroids. Together they make a formidable team and their Fatalities usually involve the pair of them going to town on their opponent's innards.

Perhaps their most satifying finishing move involves Torr picking up their swaying foe and yanking them into a Jesus Christ pose. Ferra then stabs her blades into the chump's skull, flips over their head and slides to the ground, tearing a sizable gash in their back. Torr then rips the unfortunate sod in half and tosses the two pieces to the ground like they're slabs in a slaughterhouse. Maybe he eats them later – it would explain his size.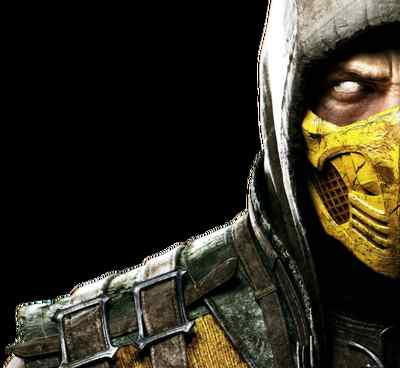 Scorpion

Since he's a guy who uses an awful lot of fire in his attacks, we expected Scorpion to pretty much flambe his opponents in his Fatality moves. Once we saw what the developers came up with as his finishing manouvere, we're kind of glad it didn't involve much in the way of flames. They probably would've obscured one of the most extreme animations we've seen in ages.

As his opponent is punch drunk, Scorpion sends a single fire ball through their chest cavity, punching a rather neat hole through the torso. The victim's still-beating heart flops into view through the hole and then they fall to their knees.

Far from being finished, Scorpion then draws his sword and moves it down and across his enemy's face. There's the briefest of pauses and then the victim's face slowly slides off to the ground, revealing a stunning view of their lidless eyes, frontal lobes and mouth permanently transfixed in an unholy silent scream. As their head hits the deck, the vanquished's half-severed tongue twitches slightly and their brain slops out of their cranium. Yummy!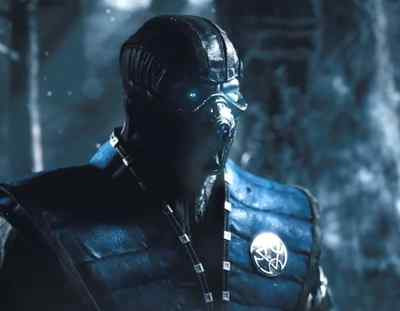 Sub Zero

Well, naturally Sub Zero was going to make this list. After all, this was the fighter whose Fatality first brought the franchise notoriety. Time was when MK was in the video arcades, news reporters could make quite a bit of mileage terrorising parents by showing them a clip of Sub Zero holding up Sonya Blade's head and twitching spinal column as his finishing manoeuvre.

In a nod to the franchise's roots, Sub Zero's Fatality in Mortal Kombat X does involve using his opponents spine to finish them off. However, in this instance, he punches his fists through their stomach and chest, grabs their spinal column and snaps it in half. He then lifts his foe above his head and rips them in two, hurling both parts of their bloody carcass in opposite directions. The boy has obviously been working out.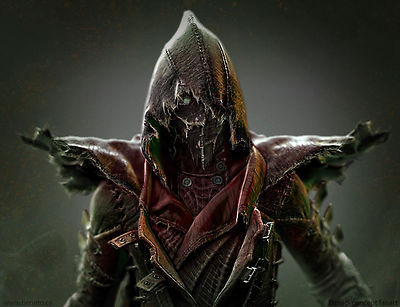 Ermac

One of the most creative – and oddest – Fatalities in Mortal Kombat X comes courtesy of Ermac, Outworld's enigmatic spectral enforcer. His attacks are a mixture of martial arts and telekensis so his finishing move isn't exactly as direct as some – although it's pretty eye-watering to look at.

Using his mind powers, Ermac rips the head off his opponent's body, suspends it for a couple of seconds in mid-air and then plunges it through the bloody stump that used to be their neck. He then pulls it towards his hands and, as it exits his victim's stomach, it leaves a large pool of blood and some lower intestines splashed all over the ground. Ermac keeps the head hovering just above his hands as his victim's corpse collapses to the ground. We don't know what he does with the head after that. We don't want to know.