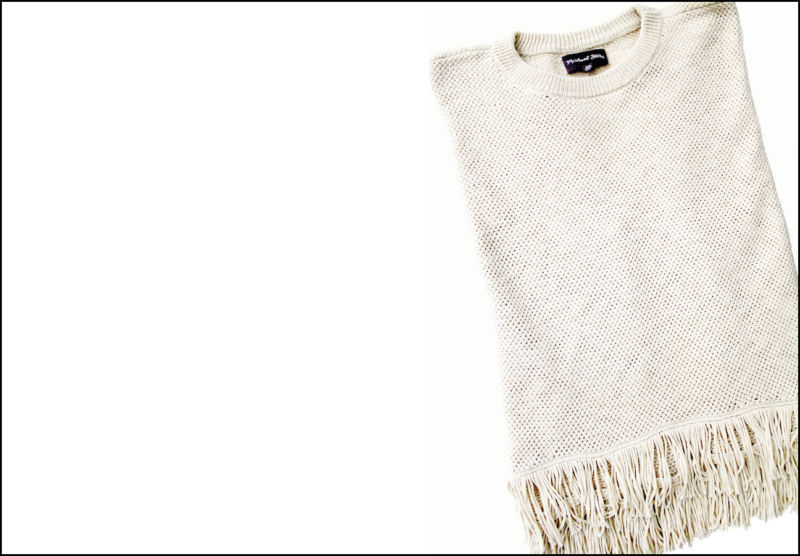 There is no denying that fringed details are all the rage right now. You can look in pretty much any shop, in person and online and find a variety of pieces with the frilly embellishment. Out of all the bags, jackets, shoes and more with the design detail, the fringed top is hands down the stand out piece of the season. The best part is, there are different levels of intensity of these fringe designs, so there is an endless amount of cool tops to choose from depending on your mood or the occasion. Jump on the fringe bandwagon with one of the cool styles below...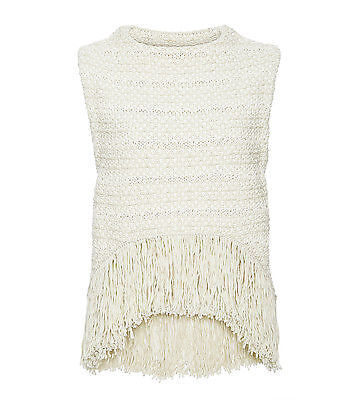 Fringed Hem Top
Out of all the styles available this one is the easiest way to incorporate the fringe trend without going too crazy. Basically you get the added flare sans it being overwhelming. This is perfect for the person that isn't quite sold on the detail but wants to give it a try in a smaller way. Thankfully there are a variety of fringe lengths so that you can find one that you are most comfortable with.
+ Fringed Hem Top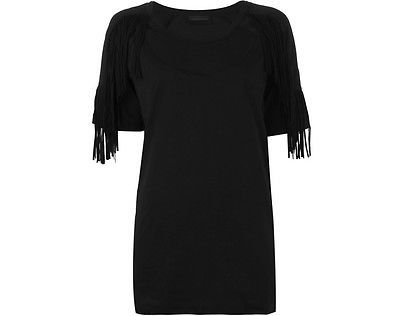 Fringed Sleeve Top
Bring your favourite top style to the next level with some added flirty fringe on the sleeves. This can be a cosy knit, fun cape or classic crewneck style. Depending on the fabric and intensity of the sleeve detail, you can wear this option to the office, while running errands or on your next night out.
+ Fringed Sleeve Top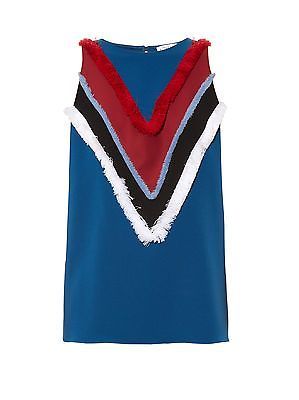 Front Fringe Top
Whether a bib neckline, layered design or chest lined style, a top with front fringe brings the intensity of the flair up a notch. The party doesn't always have to be in the back so to speak. While I'd usually keep this style ready for fun soireés or bar-hopping with friends, you can always pare down the piecey detail with a classic, structured blazer.
+ Front Fringe Top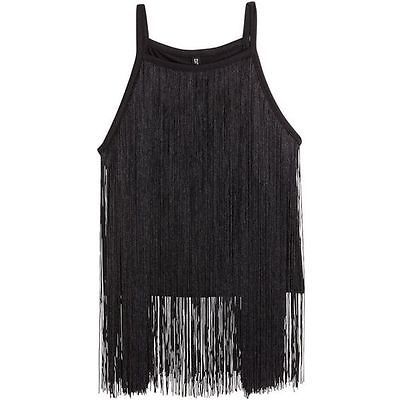 Full Fringe Top
Now, if you are really fringe obsessed, there are plenty of styles that go all out in the fringe department and are covered with the fun detail. These options are the ones I'd highly recommend keeping reserved for special occasions when you are really trying to make a statement. You are guaranteed to turn heads on the dance floor while you swish the night away.
+ Fringed Top