A vital part of any make up collection are eyeshadows. When it comes to eyeshadows, the best investment you can make are into great eyeshadow palettes. Eyeshadow palettes offer the most value for money if you will. An eyeshadow palette offers multiple shades of eyeshadows in various textures at a great reduction in price versus buying single shades of eyeshadow. One of your very best palettes will be a neutral eyeshadow palette and I highly recommend investing in a few neutral eyeshadow palettes for your makeup wardrobe. These neutral eyeshadow palettes are the best of the best.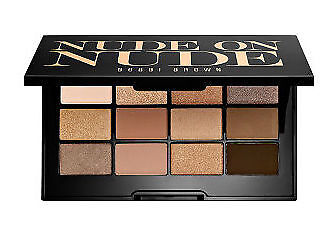 Bobbi Brown Neutral Eyeshadow Palettes
Bobbi Brown makes some of the best neutral
eyeshadow palettes
hands down. Her entire make up range is dedicated to the neutral make up look and almost every season she releases a new neutral eye palette.
One of her newest neutral eye palettes is a really amazing neutral eye palette called Nude on Nude Palette. This eye palette contains 12 buildable shadows in three finishes - matte, metallic and sparkle. The shadows can be worn subtle for day or sexy for night. This is the ultimate neutral eyeshadow palette.
Another one of my favourite Bobbi Brown neutral eye palettes is a new one from her called the Smokey Nudes Eye Palette. The palette has eight smokey nude shades in soft matte, sparkle and metallic finishes. It is another palette that lets you create both day and night looks, but this one offers a big more of a dramatic neutral shadow for those that like to play it up in the eye department a bit more.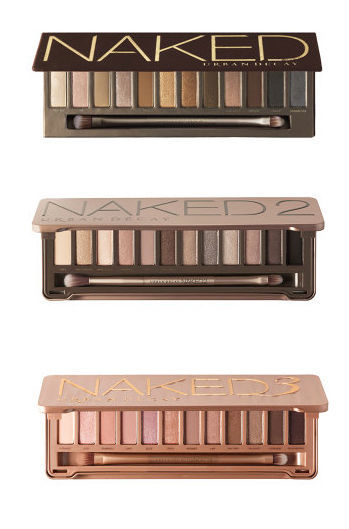 Urban Decay Neutral Eyeshadow Palettes
Urban Decay has an entire range of
neutral eyeshadow palettes
called Naked. I think even the non make up junkie may have heard of these best-sellers. There are the Naked, Naked2 and Naked3 palettes are all of them are worthy of having. Each of the Urban Decay Naked palettes contain twelve beautiful neutral shades that range from mattes, to shimmers and even glitter shades. My favourite is the newest Naked3 Palette that contains twelve rose gold neutral shades.
Urban Decay also has two Naked Basic palettes that are perfect for those that are new to neutral or for those that may want a smaller palette. The Naked Basics and Naked2 Basics palettes both have 6 matte shades of very neutral basic eyeshadow shades. These are everyday shadows that are used more or less for base shades that can be layered with colour or alone for daytime looks.
Other Neutral Eyeshadow Palette Recommendations
I have a few other neutral eyeshadow palettes that I use fairly often, and all of these include multiple shades of shadow in neutral colours.
I really like
Too Faced's
Natural Eye Neutral Eye Shadow Collection. What I really like about this neutral eyeshadow palette is that is had nine eyeshadows, but three shadows are much larger and they are your base shades; Too Faced knows that these are the shades we will use more often and it really is smart.
I highly recommend the
Smashbox
Full Exposure Palette. This is actually a set that includes the eyeshadows palette that includes 14 great neutral shades and a high-volume mascara. These neutrals include the very lightest of nudes to deep blacks and it is very organised with shimmer shadows on the tops and matte shadows on the bottom.
Finally, there is a great neutral eyeshadows palette that won't break the bank from Maybelline called The Nudes. The Nudes Eyeshadow Palette has twelve shadows in natural shadows and the quality is pretty amazing. The shades range from a beautiful satin vanilla to a matte black.
No matter which neutral eyeshadow palette you choose, don't be afraid to mix it up with other palettes. Neutral does not equal boring. To see more of my recommendations, check out my
Best New Eye Palettes Collection
.